So this blog feature is a little different from other local businesses that I have previously supported, but when Baye Husband asked me to check out her darling cupcake business my sweet tooth couldn't resist! I live by the thought that fashion is ever-changing art and style is self expression. However, self-expression isn't limited to one form: it comes through in how we present ourselves: what we do, how we dress, and what we create. You can see Baye's creative sense and her style come to life through her edible pieces of art.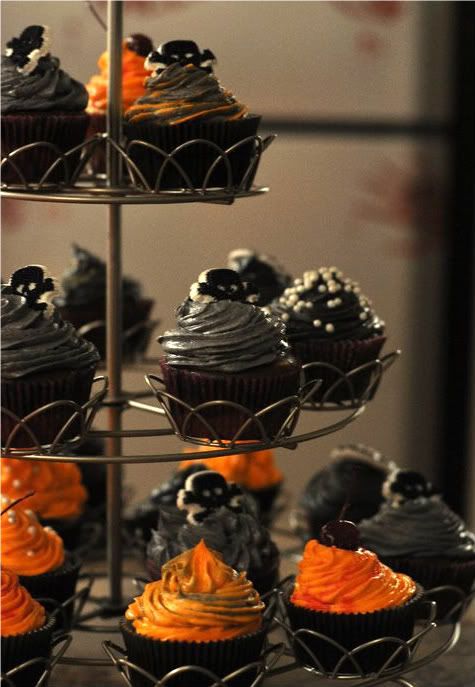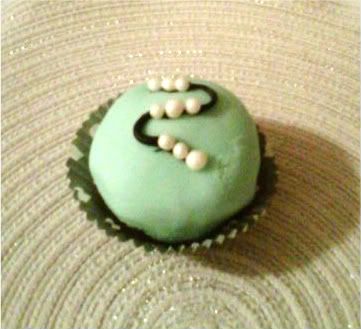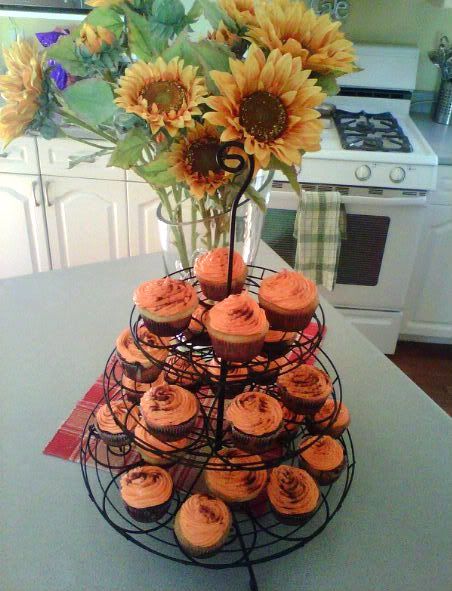 Baye, a girl as sweet as the cupcakes she bakes, is an aspiring pastry chef with dreams of opening a local shop of her own in the future. Right now she runs her own cupcake business, Cupcakes by Baye, out of her home, while working along side her mother at PGal's Closet. Next September Baye will be off to culinary school in fabulous Paris for a year (I've already told her how jealous I am!)
I popped in for a visit and she served me a couple samples that did not disappoint! The one on the left is pumpkin and the one on the right is chocolate, both topped with delicious buttercream icing and a cookies n' cream Hershey Hug.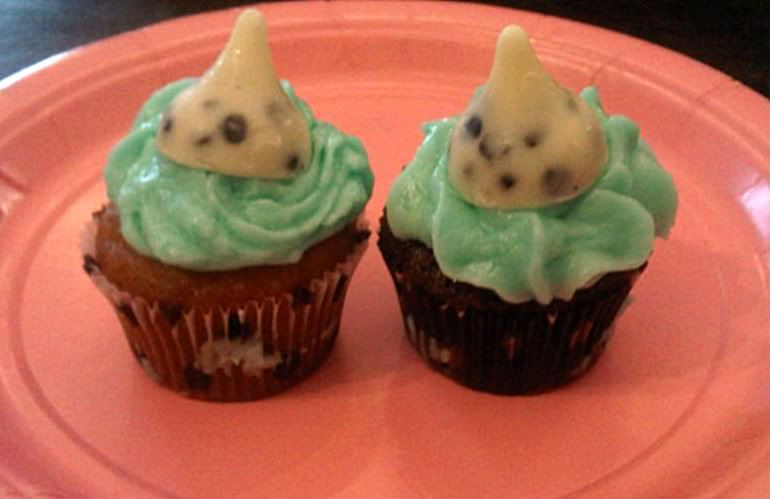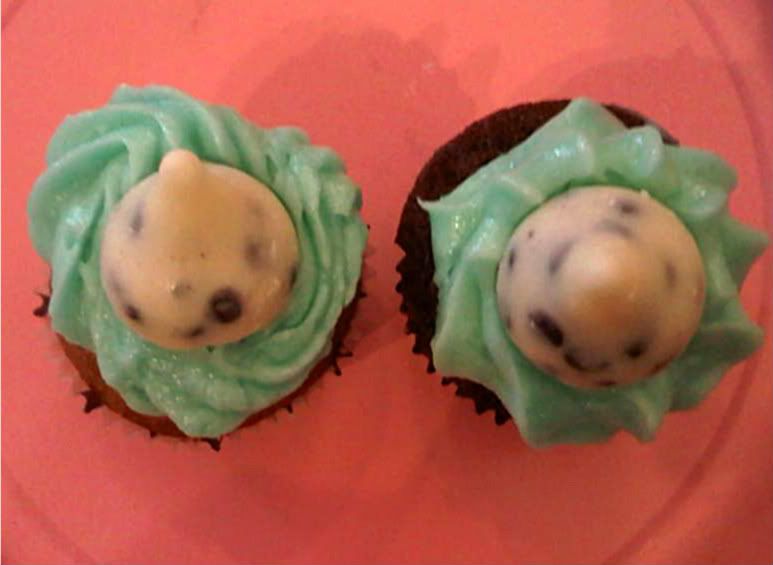 I assure you, these cute little cakes did not stay around for long. I made sure of that...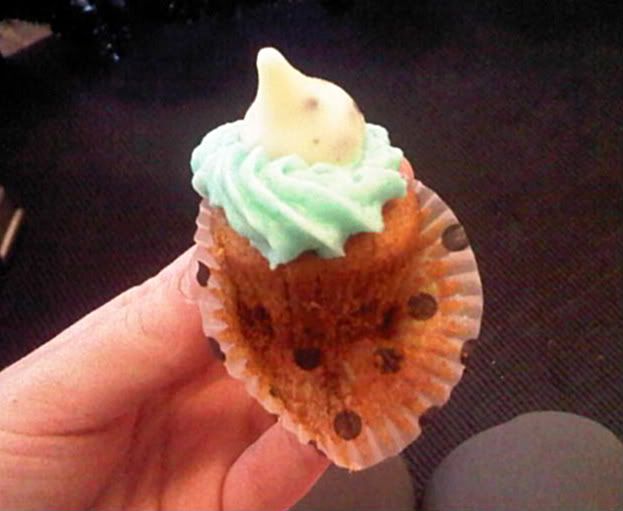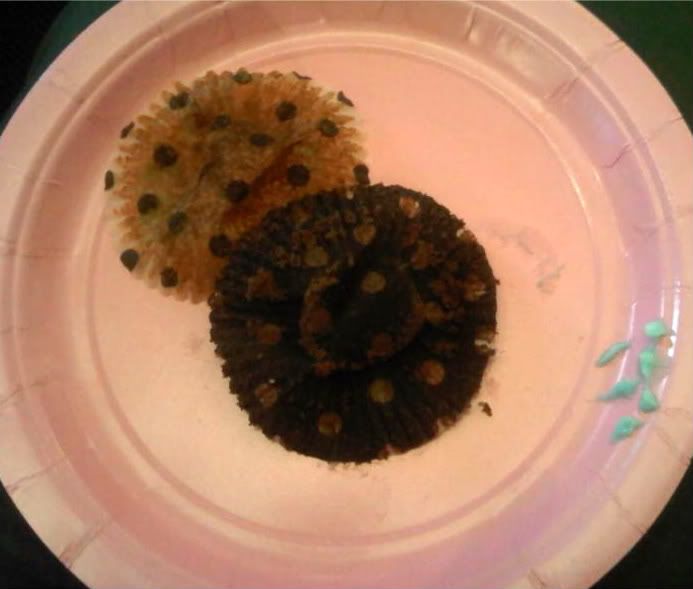 She is always up to trying new things to meet her customers' needs. You can order one of her flavours or suggest something custom. Her signature is the robin egg blue (Tiffany's blue) buttercream icing but she also bakes these tastey flavours from scratch:
Bellini Punch: Vanilla cake filled with a peachy custard topped with a light lemon flavored butter cream icing, garnished with delicious raspberries

Mint Condition: Super moist Chocolate cake loaded with mint chips covered in mint butter cream icing! Refreshing and delectable.

Breakfast at Tiffany's: Vanilla cake filled with caramel topped with cinnamon glaze and a sweet Tiffany's blue swirl. Delicious with a coffee first thing in the morning!

Dirty Secret: For those chocolate lovers chocolate cake with a surprise cherry center topped with chocolate cherry butter cream icing. Oh, and with a cherry on top.

Two Timer: Marble cake topped with chocolate or vanilla butter cream icing and cocoa power or chocolate shavings

Cosmopolitan: Our signature moist chocolate cake topped with Pink Cherry butter cream icing garnished with Cosmo cocktail rimmer

Fist Pumping Pumpkin: Decadent pumpkin cake covered in cream cheese frosting.
When she opens her own shop, she plans to call it
Mug's Cupcakery
: the name comes from a nickname her late grandfather had for her and her friend, artist Andrea Steele, designed her logo: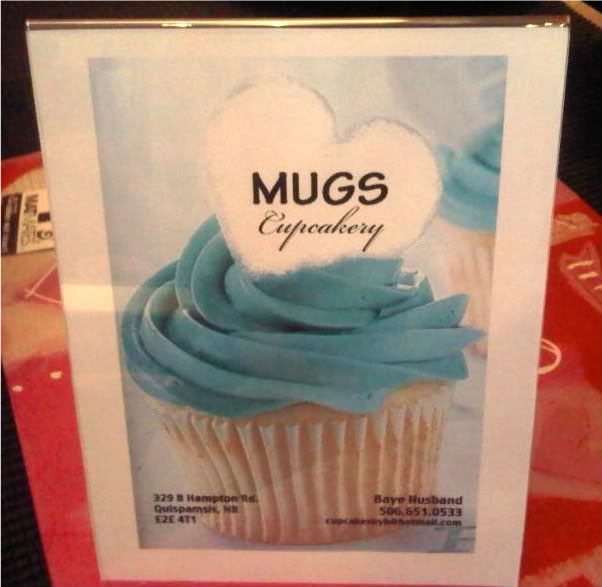 I plan to order cupcakes from her for my holiday party! Check out the
Facebook page
for
Cupcakes by Baye
to find out more about her products or to place a cupcake order!