Fall Fashion: Top Trends (Post #7)
Wait!...You can still get some wear out of your favourite shorts yet! Pair them with tights or pantyhose to make them fall-appropriate! Again, not a new trend, but one that is being more highly promoted as of recent. A great alternative to a skirt or dress to still show off a funky coloured pair of tights and incorporate a pair of boots or booties!
This look can be paired with denim shorts or dress shorts, as demonstrated below by 2 very fashionable ladies I know...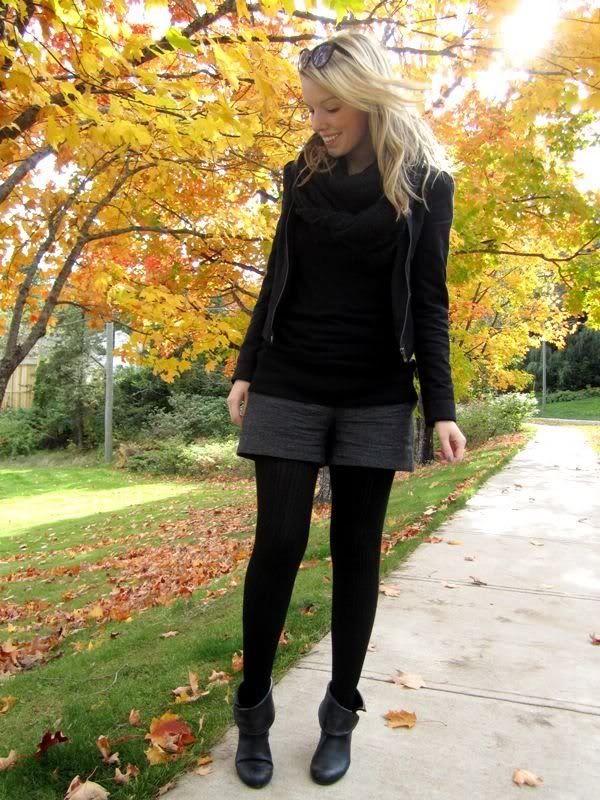 Kate is from Fredericton, and the writer of one of my favourite style blogs. Kiera is my favourite store owner: her uptown boutique in Saint John is practically my closet! What are your throughts on tights with boots- would you rock 'em?