So Ive been a little behind lately on my outfit posts for the
30 for 30 Fashion Challenge
. In order to play a little catch-up I'm going to double up on outfits in my 30 for 30 posts starting this morning. I have to say, this challenge has proven to be trying in a number of ways...and I have to remind myself that the rest of my closet is off limits! It's been an interesting experience, but I can't wait to make use of my full wardrobe again- and just in time for holiday events and parties! I can say that finally I managed to find a spot to hang my 30 items...that didn't include the back of my couch...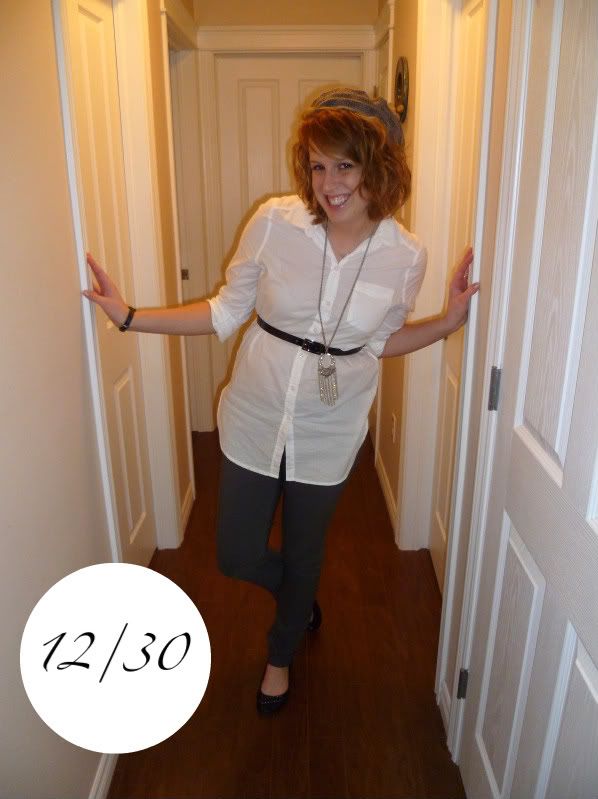 The Outfit
(Faux) leather jacket- La Classe Couture- Winners (Toronto, Sept '10)
Blouse- H&M (Moncton, Aug '10)
Belt- Winners (Toronto, Sept '08)
Skinny grey pants- RW & Co. (SJ, May '10)
Shoes- Aldo- (ordered online, Oct '10)
Necklace- Forever 21 (Portland, Nov '10)
Hat- H&M (Moncton, Nov '10)
Scarf- Winners (SJ, Feb '09)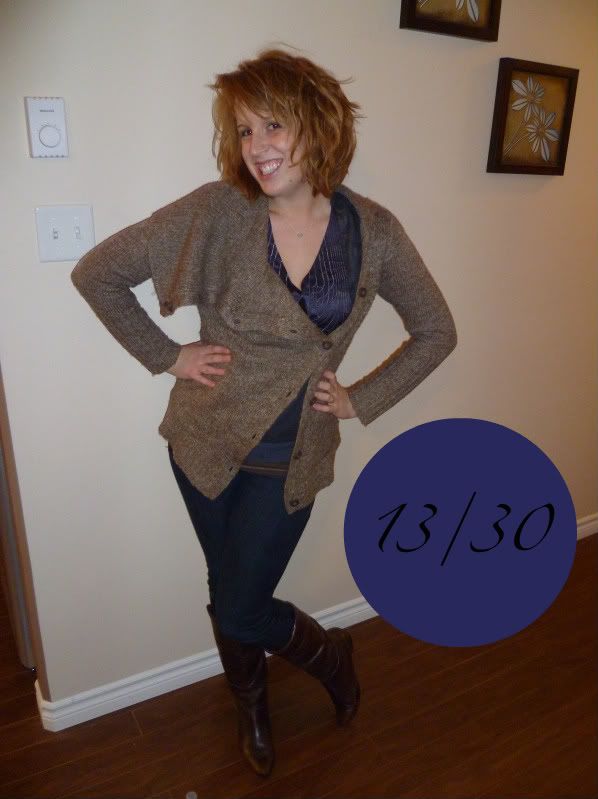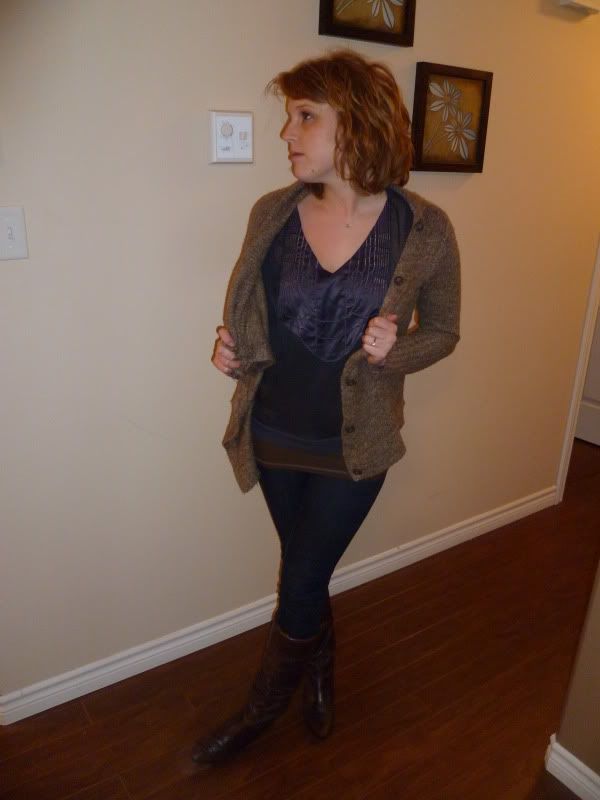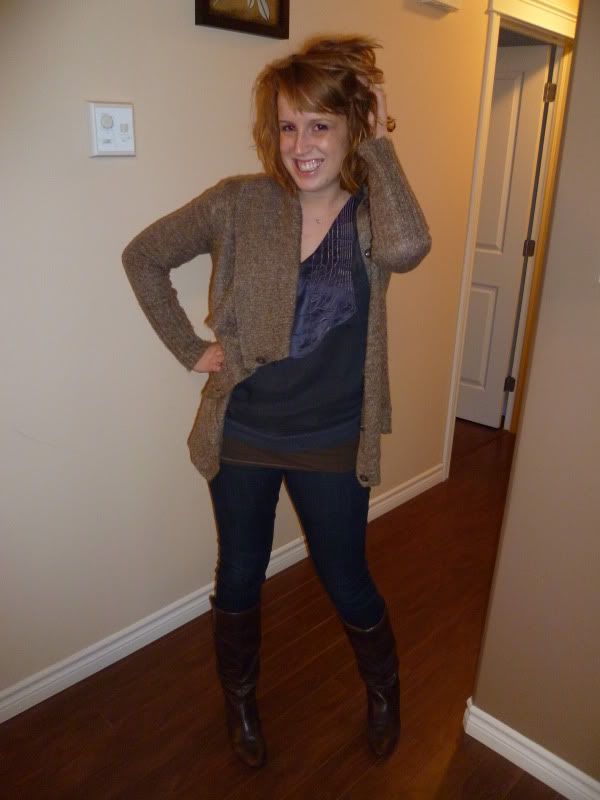 The Outfit
Top- Gentle Fawn- Je Suis Prest Boutique (SJ, Nov '10)
Skinny jeans- Nissi- Pseudio (SJ, April '10)
Sweater- Kensie- Je Suis Prest Boutique (SJ, Sept '10)
Boots- Aldo (gift from my parents, Dec '09)
By the way, all these Black Friday sales, even if they are just online for us Canadians, are oh so tempting! Emails from my favourite stores with discounts are continuously taunting me! Must...stay...strong!