As a follow up to my last post, today has been declared (unofficially) Breton Stipes Tuesday and 52 fellow fashion lovers shared their appreciation and take on the Breton stripes, as posted on
What I Wore
!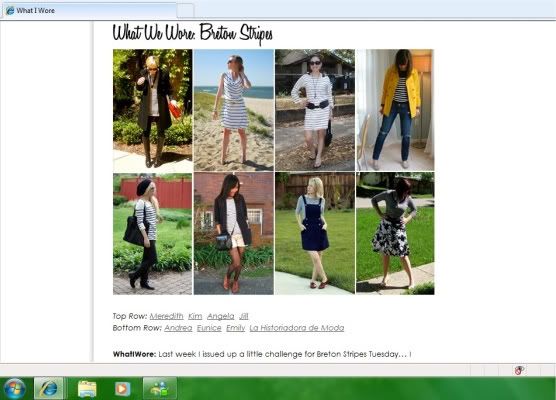 My outfit is featured in the 4th group of photos, top row: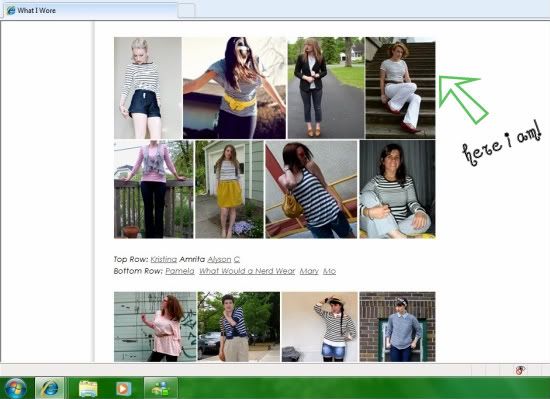 It was fun to check out how the other girls styled the stripes and a great chance to discover some other personal style blogs I liked. One of the girls, Kate, is even a fellow New Brunswicker! Check out her blog,
Oh My Heart!
Despite the fact that it was quite windy and a bit rainy that day by the harbour, it was a fun experience. Can't wait for another style challenge!