This Wednesday,
May 5
, I'll be heading uptown to the
Market Square Atrium
for the
Spring Fling Fashion Event
. I feel this is a perfect opportunity for a special blog post as well as a chance to see fashion from the uptown shops for this and spring/summer- which will help direct my shopping and some of my upcomming post ideas and themes! The event organzizers are promising an evening of "glamour and luxury"- sounds fun to me! When browsing the shops this Friday afternoon, the sales woman in
Walsh Lugguage
told me a little more and verified that it is a fashion show, complete with food and drink, as well as plenty of prizes and giveaways!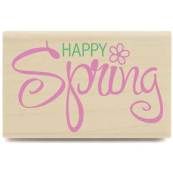 The event starts @ 5:30pm and goes until 9:00pm. I'll definitely be there and would love some company or to see you there! The tickets may not be cheap at $35, but there there is food (hors d'oeuvres) and many chances to win- and the most important thing is that 100% of the proceeds go to the Boys and Girls Club (a very worthwhile cause to spend your money on while enjoying yourself!).
Tickets are available at
Ambiance Day Spa
,
Manchester Shoe Salon
, Saint John Boys and Girls Club, Samuel & Co., Walsh Luggage
. (Word on the street is that seating is limited so I'm stopping uptown tomorrow to purchase a ticket)
You can get more information on the
Uptown Directory
or
Market Square website
.
Please, do send me an email or comment below if you'd like to join me or already plan to attend!