On her blog,
What I Wore
, as well as on her
twitter
page, Jessica Schroeder issued another fashion challenge to us fellow style bloggers:
"WIW Weekend Style Challenge: Sweet/Rough. I wanna see how you take one delicate piece and mix it up with something edgy! Deadline: MON MIDNT"
So I peered into the extensive depths of my closet and tried to brainstorm an outfit. I also lightly browsed the racks of my favourite shops (something new always makes an outfit feel special), but when I woke up on Saturday moring I randomly picked up 2 pieces of clothing out of my spare room and mentally filled in the rest of the blanks. I took a romantic piece and mixed it with a few edgier, textured pieces. Here's my translation of a look that combines aspects of
"sweet" and "rough"
.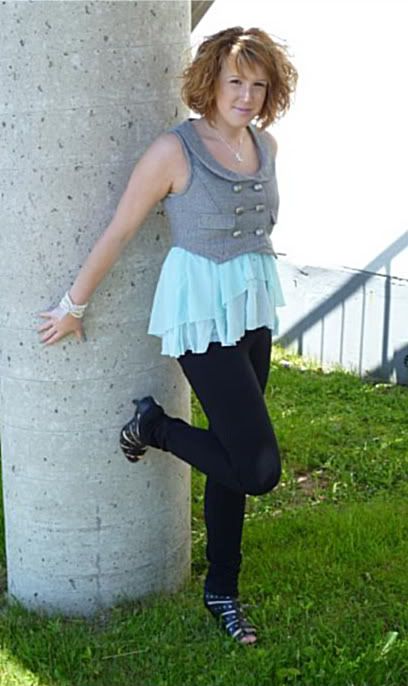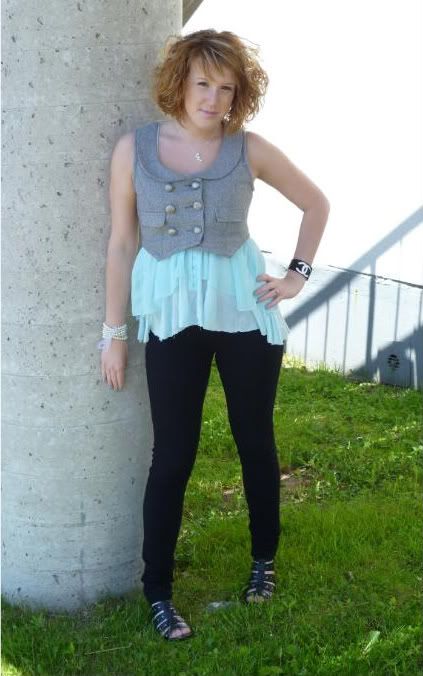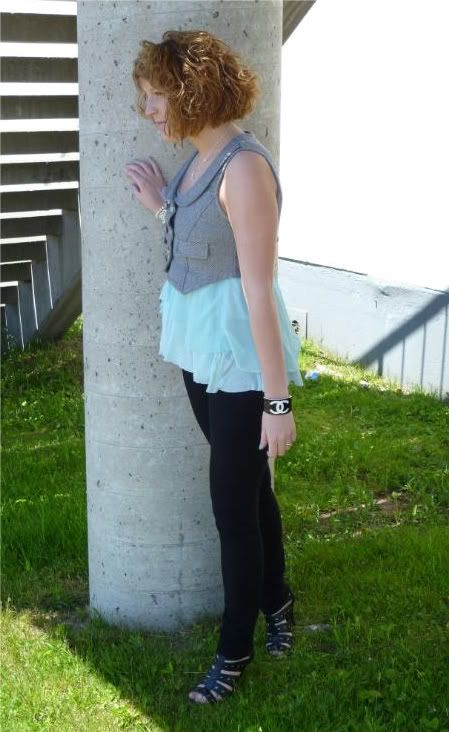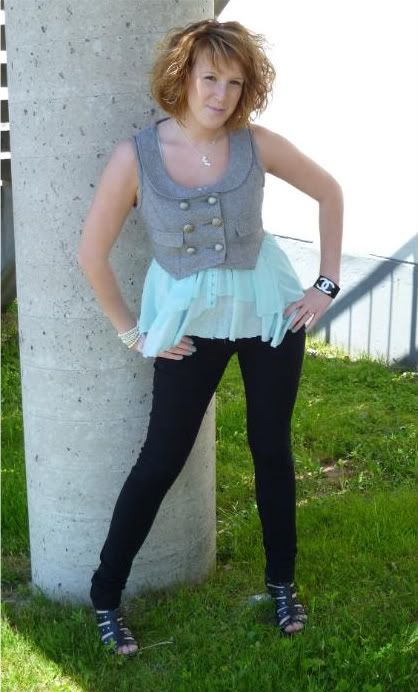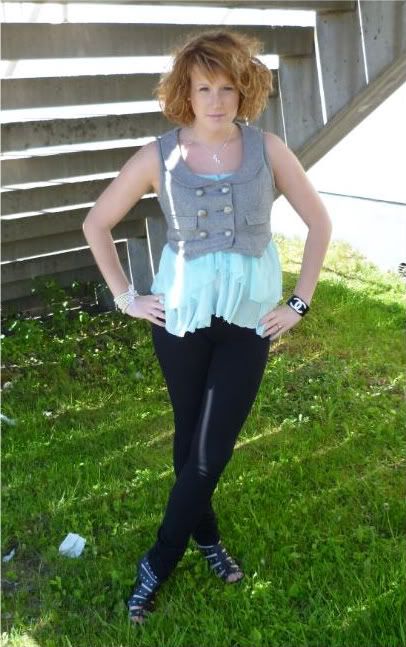 Please excuse the garbage I somehow failed to notice...oops.
The Outfit:
Grey/silver vest- Soundgirl- Peepshow Girly Boutique (2 1/2 yrs ago)
Baby blue flowy top- Free People- Je Suis Prest Boutique (Winter '10)
Black jeggings- Guess- Pseudio (Dec '09)
Black studded gladiator heels- Aldo (Toronto, Dec '09)
Silver necklace- bridesmaid gift (Sara's wedding, Oct '09)
Pearl bracelets- Le Chateau (Fall '09)
Cuff bracelet- Chanel (E-bay- Sept '08)