One bonus of writing a personal style blog: others get to know your tastes. And that can be a perk when I get a message about a piece that would be a "Chelsea dress"- how can I not help but want to go look immediately?! New DEPT pieces came in at
Je Suis Prest
this week, and Kiera and Joy found a dress that they thought would be perfect for me. I went into the store the next day and they were right. I loved it! Soft and comfortable fabrics, versatile (dress it up or down), bright colours, and a cut that was very suiting to my body type.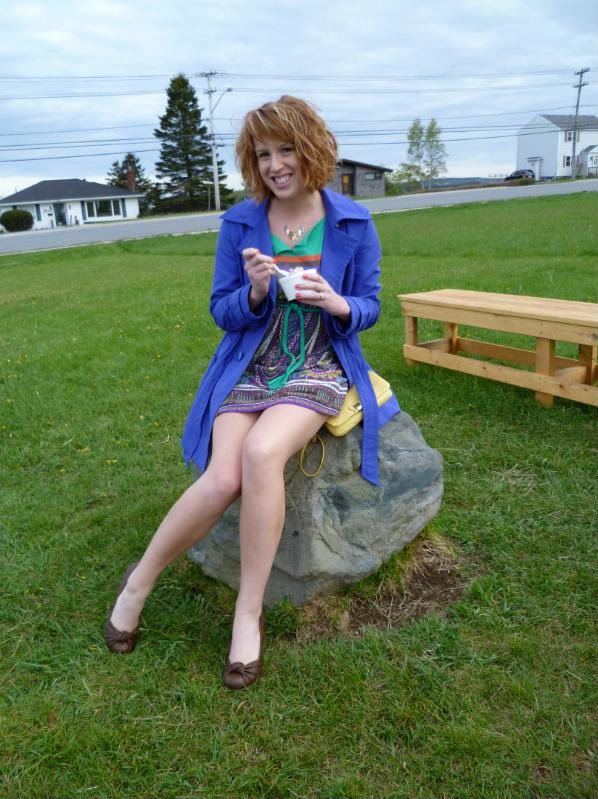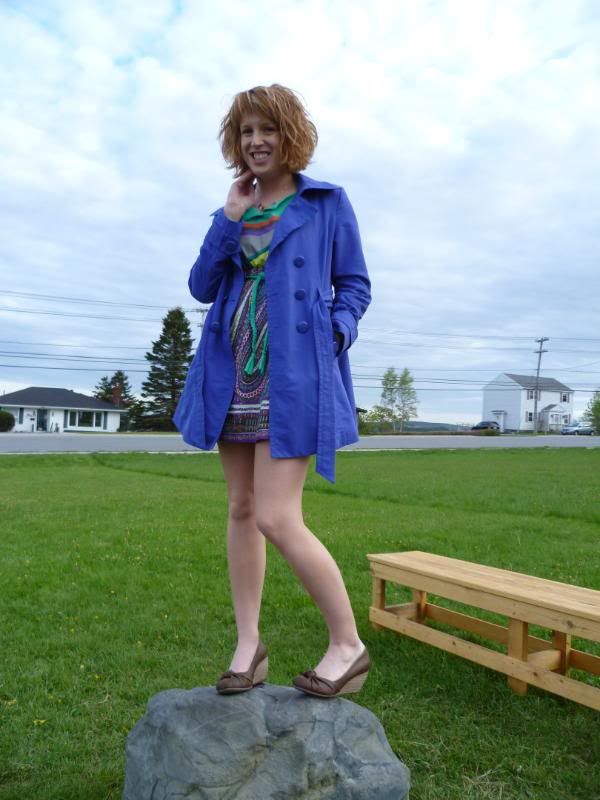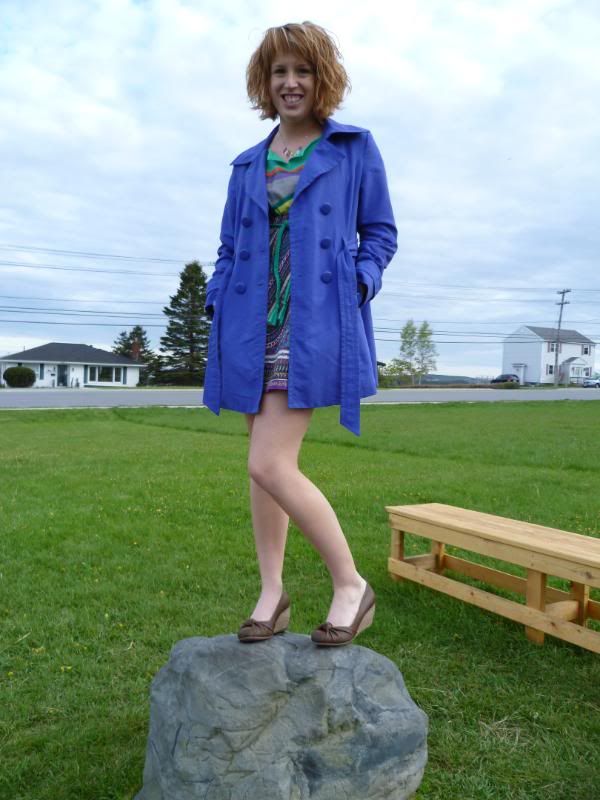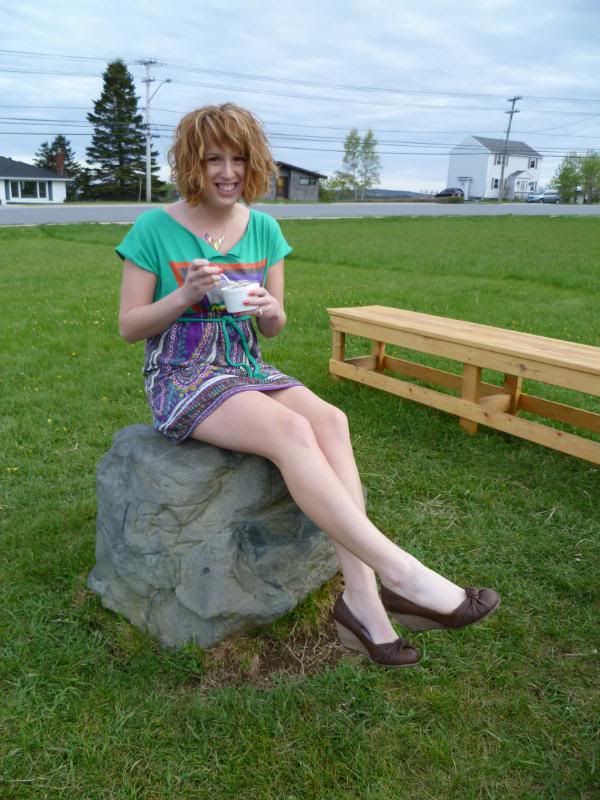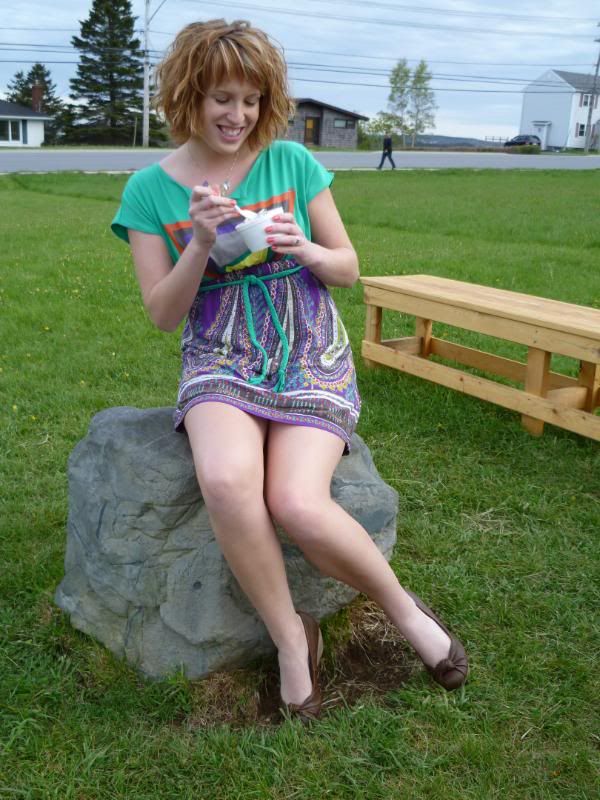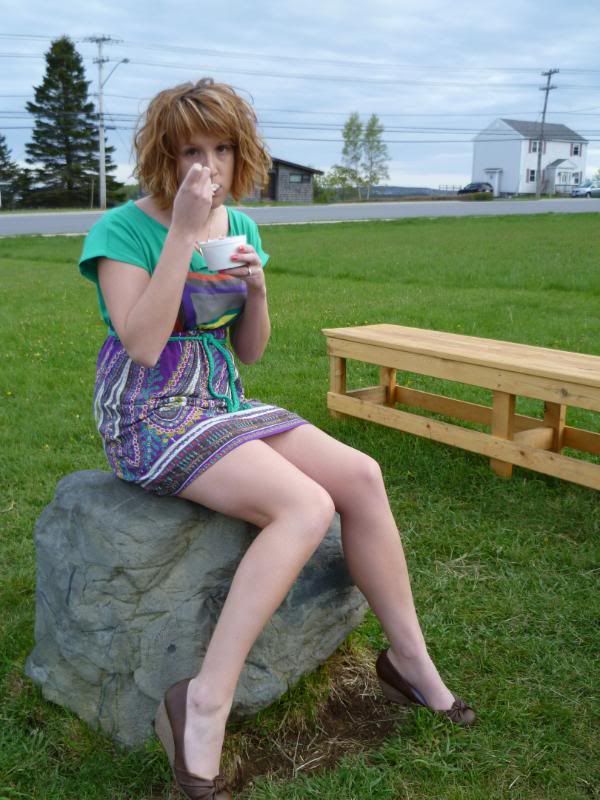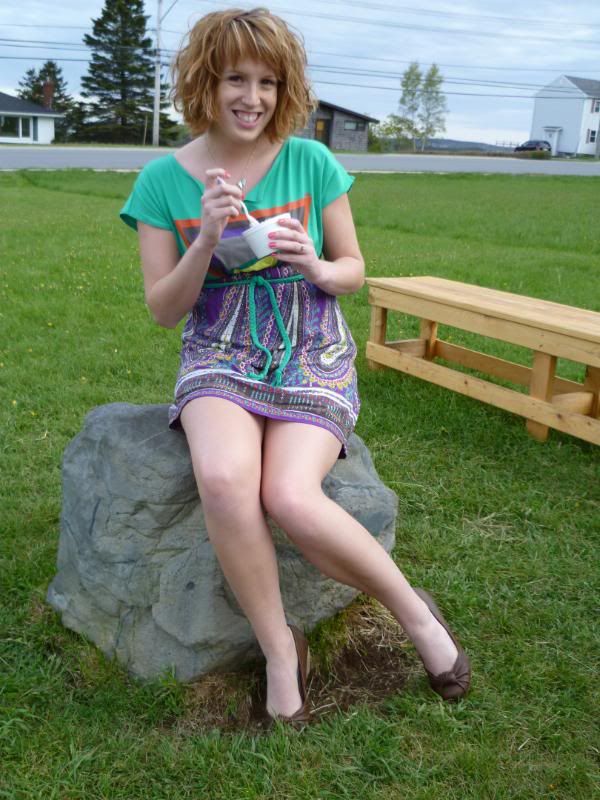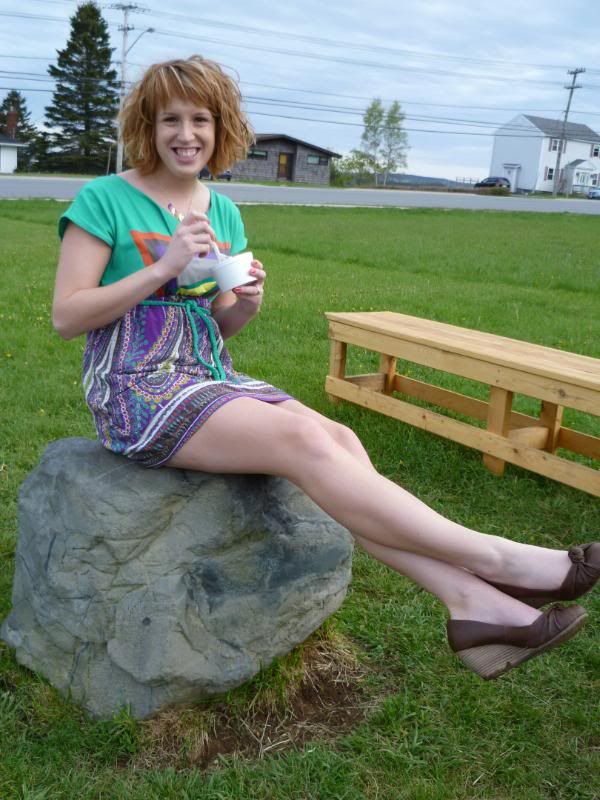 The Look:
Multicolour dress- DEPT- Je Suis Prest Boutique (Friday)
Short purple trench- Kensie Girl (Liquidation World find for $20!- March '10)
Brown wedges- Aldo (ordered online about 2 months ago)
Gold leaf necklace- Gift from Ben
Ben and I went to the Pumpkin Patch yesterday for ice cream! He had his on a cone and for reasons related to my clumsiness, I always have mine in a dish! Later I added a long gold rope-like necklace as an anklet and gold eyeliner to complete the look for a night uptown- predrinks at Kate's apartment with some lovely ladies and then we were off to the usual watering hole- O'Learys!