Last Wednesday, Jessica Schroeder of
What I Wore
posted on
Twitter
:
"I think it would be awesome fun if all my fashion blogging friends wore Breton stripes next Tuesday (as in, post outfits then). Who is IN?! "
I decided it would be fun to participate in such a group event- but then realized I don't currently own anything with Breton stripes!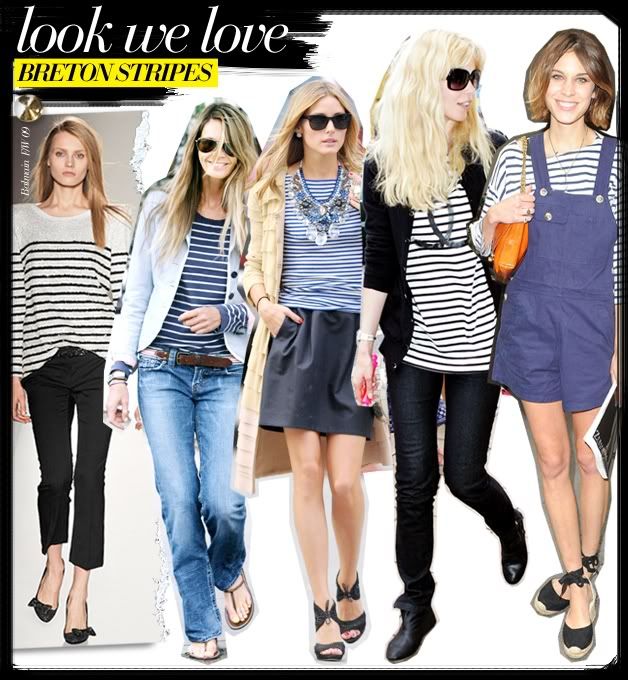 on Wednesday
First order of business was to obtain some navy and white stripes! I found an $8 t-shirt from Joe Fresh Saturday and I already had the site for photos in mind. The next morning I put together the outfit to promote a modern nautical look and headed uptown to shoot the photos near the boardwalk with the harbour in view!
What:
Breton stripe t-shirt- Joe Fresh- Superstore (Saturday)
White pants- R&W Co. (Last month, 30% off sale)
Brown braided belt- Eddie Bauer (Moncton, 4 yrs ago)
Brown head scarf- Coach (Toronto, May '09)
Red pumps- Spring Shoes (Sept '09)
Pearl earrings- American Eagle (Dec '09)
Pearl bracelet- Le Chateau (Dec '09)
I'll follow-up with links to others' outfits participating in Breton Stripe Tuesday!