...
What I Wore
! As I mentioned in my last post, Jessica Schroeder of
What I Wore
announced a second style challenge for style bloggers with a theme she called "
Sweet & Rough
"- the mix of opposites that work- combining a feminine, romantic piece with edgier, toughier items.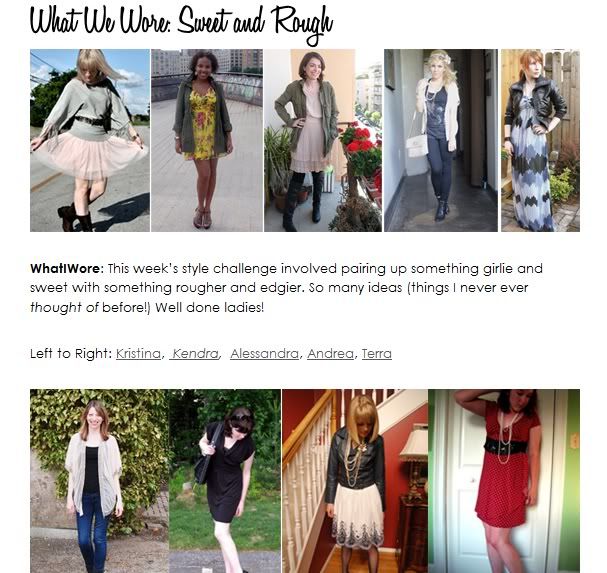 You can find my picture on her post, in the 5th group of pictures, 3rd from the left. These ladies came up with some really neat ideas and pairings! Go to Jessica's blog and check out some of their personal style blogs. I've had fun participating in these challenges (the first being
Breton Stripes
)- can't wait to see what's next!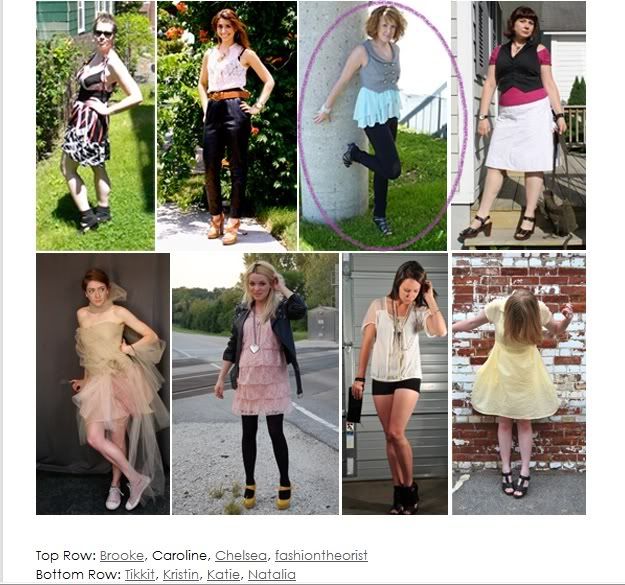 I'll be adding a column or tab soon to my own blog to share my favourite fashion and style bloggers that I check on a regular basis!