On Sunday it wasn't the perfect late spring weather, but the sun was shining so I could forgive the slight chill in the air. (I'm sure all those outside the city enjoyed higher temperatures! but at least we fair better than uptown.) For some reason I've been constantly drawn to cute, comfortable dresses lately- maybe I was just sick of wearing long pants and multiple layers for so long or perhaps just a need to celebrate the onset of our short warm weather season!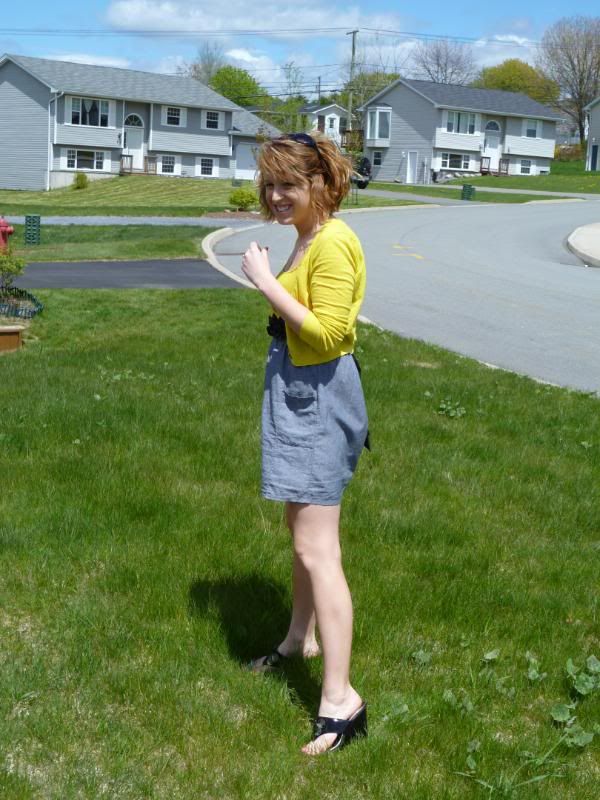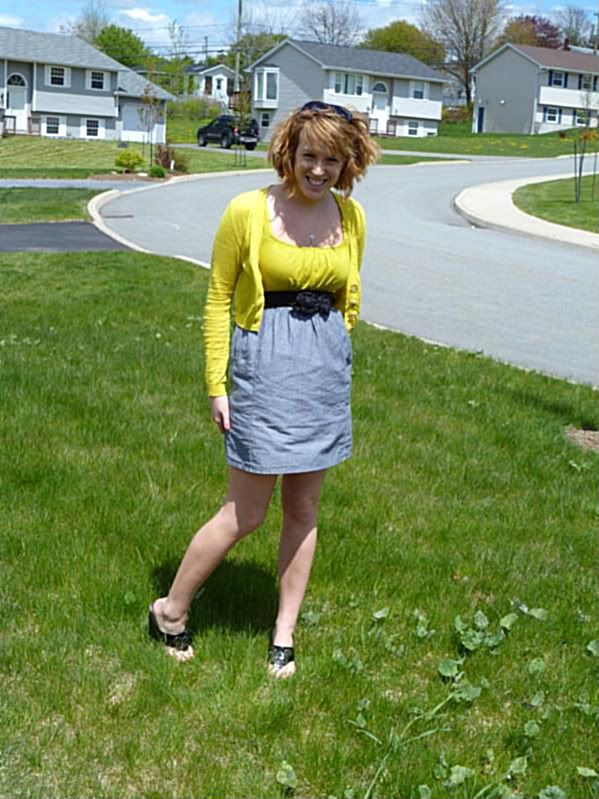 The Outfit:
Yellow cropped sweater- Club Monaco (Halifax, 2 yrs ago)
Yellow and grey sundress- Everly- Pseudio (Aug '09)
Black fabric belt- Noa Noa- Je Suis Prest Boutique (2 weeks ago)
Black 3 1/2 inch wedge sandles- Calvin Klein- Manchester (2 weeks ago)
Sunday afternoon B and I headed out to Starbucks for a treat and then I asked him nicely to take me by Indigo to buy the latest copies of
Harper's Bazaar
(my fav) and
Marie Claire
(because it was featuring Sarah Jessica Parker!)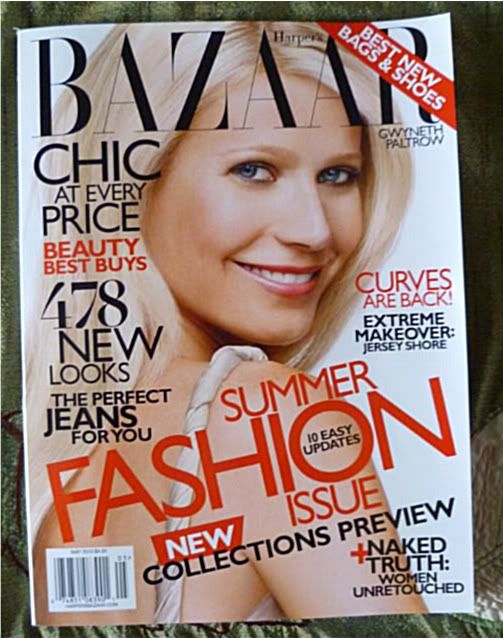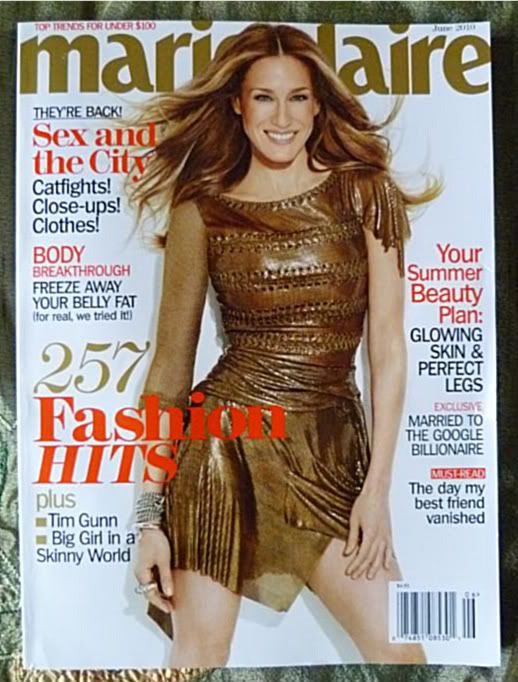 And then Katie and Jaclyn came over later to watch The September Issue- a behind-the-scenes look at Vogue's editor-in-chief Anna Wintour and the extensive (and expensive!) put together of the 2007 September Issue (the largest issue put out annually). Anna Wintour`s pressence, influence and control is wide-spread and rather impressive profound in the world of fashion. You can actually see how some aspects of The Devil Wears Prada could perhaps be based on reality... I loved Grace Coddington- straight forward but has a brilliant sense of creativity and vision- essential traits if you`re the creative director of a top fashion magazine.