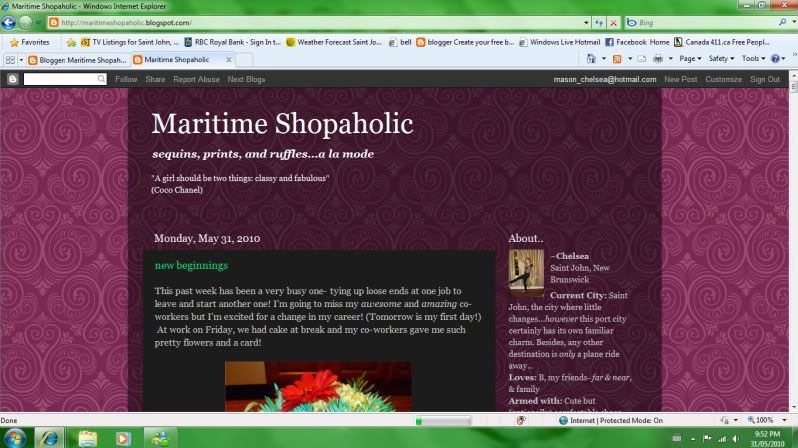 I have fun with sharing and blogging about my own personal style, but I also enjoy reading and browsing other fashion and style blogs. It's interesting to see how other girls mix different trends and put looks together that I either might not throught of until they made them look good! Some girls are good with acessories and their shoes are to die for...others make a casual outfit look glamourous...and other make an out-there ensemble look pretty cool.
So scroll down and check out the
newly added
Blog Roll
on the side bar to your right to check out my daily inspirations! And let me know if I'm missing out on your blog or if there are any other style bloggers I should look at!