Yesterday B & I headed up to his parents' spot on Grand Lake to visit, take a walk on the beach, and get some sun exposure. The lake seems to have a climate of its own...the weather always seems to be nicer there.
This dress was actually my first
Jack BB Dakota
purchase and my first item I bought from
Je Suis Prest Boutique
last year. The layers of the skirt are a bit thick so the dress can make me look pregnant from the wrong angle...or if the wind blows the wrong direction. But I love the colour and the light and "flowy" nature of the fabric and design.
Sunday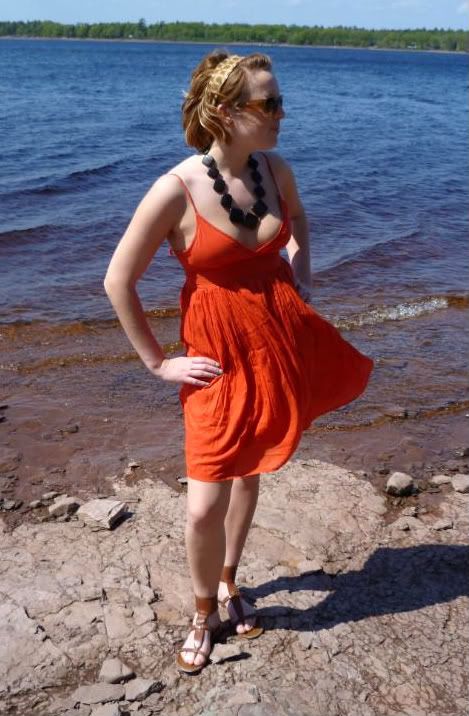 The Outfit:
Orange dress- Jack BB Dakota- Je Suis Prest (May '09)
Dark brown wooden necklace- Le Chateau (4 yrs ago)
Brown gladiator sandals- Sam Edelman (Montreal- June '09)
Brown ponytail scarf as a headband- Coach (Toronto- May '09)
Sunglasses- Michael Kors- TJ Maxx (Keene, New Hampshire- April '09)