This post features a few of my favourites: the colour green, new jewellery, and a good martini! Wednesday was my and Ben's anniversary so we decided to dress up and do it in style with a celebratory dinner at
Bourbon Quarter.
Ben's anniversary gift to me was a beautiful gold necklace with coloured leaves- I love it!
I put my outfit together around this piece of jewellery, matching some of the colours in the necklace. Below is the outfit I wore to work: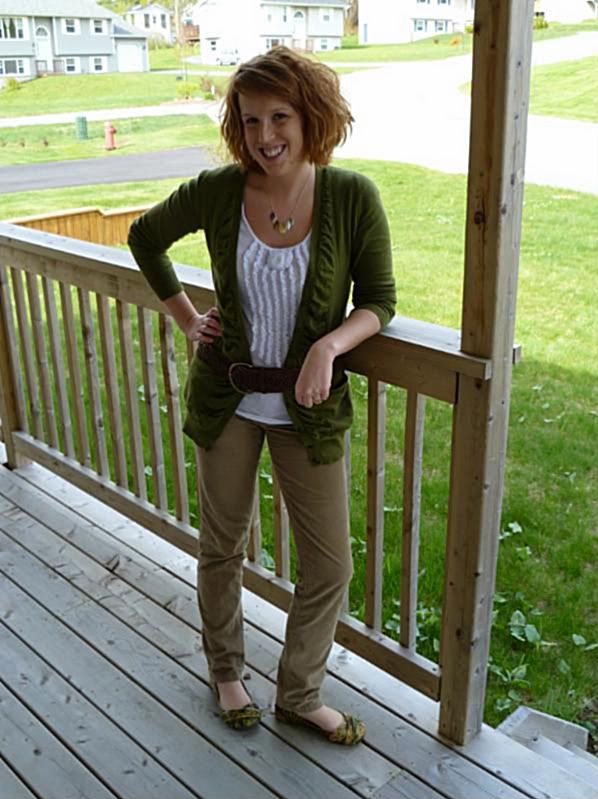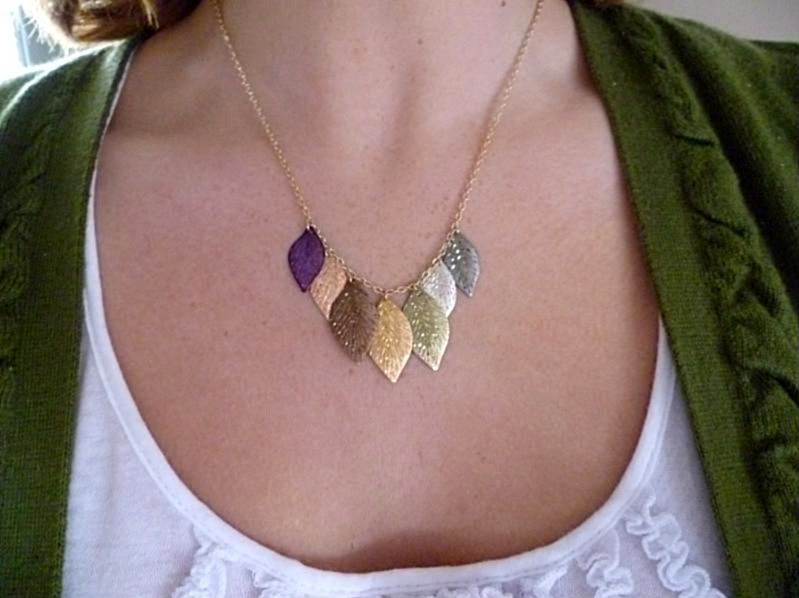 The look:
Green cardigan- Kensie- Je Suis Prest Boutique (Dec '09)
White ruffle t-shirt- Kensie- Je Suis Prest Boutique (Winter '10)
Brown skinny leg cords- American Eagle
Brown braided belt- Eddie Bauer (4 yrs ago)
Green and yellow snack pattern flats- Blowfish- Little Burgundy (Toronto, May '09)
I kept the same colour palette and the necklace, but dressed up my look with a change into a dress in heels for dinner after work.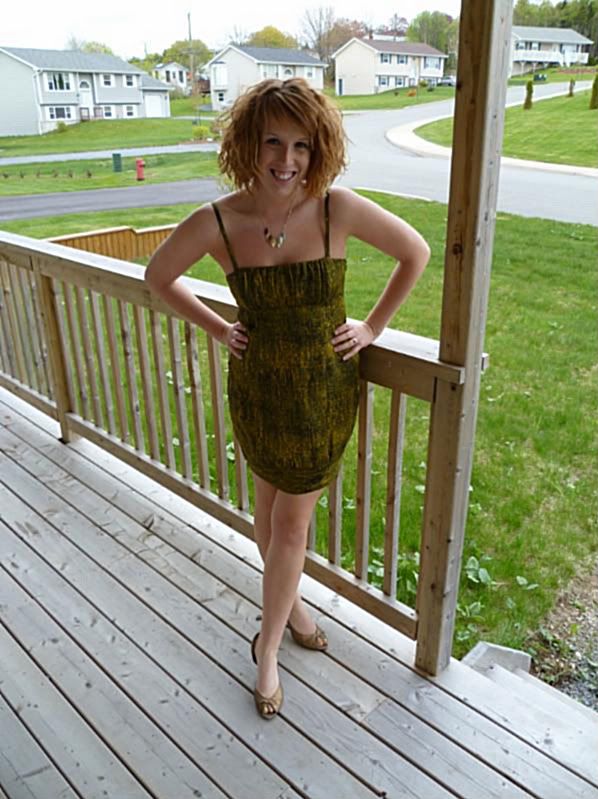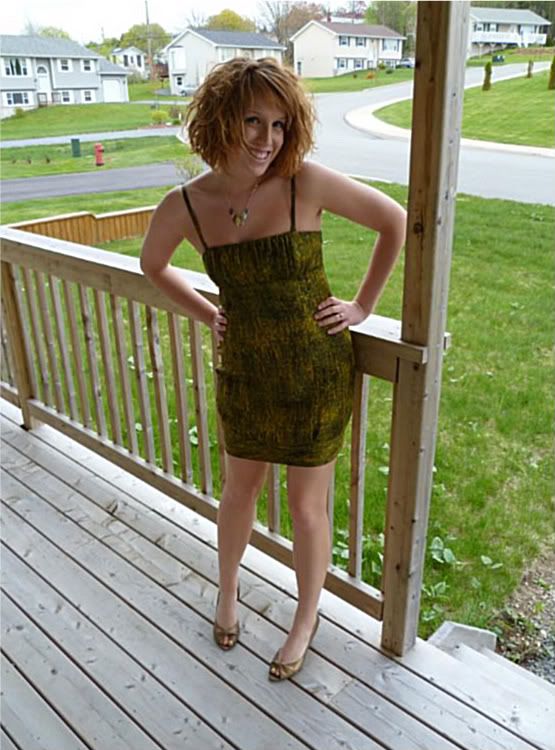 The look:
Green and yellow dress- Kensie- Je Suis Prest (50% off sale!- Dec '09)
Gold peep toe heels- Nine West (Winners 3 yrs ago)
We had been to
Bourbon Quarter
last month a week after they opened on a Saturday with Joe and Alex, and although the food was tastey, the wait was a bit long. This time, the food was just as good, and the wait time was much more efficiently timed (hey but those are the bugs that sometimes need a little time to be worked out in the beginning).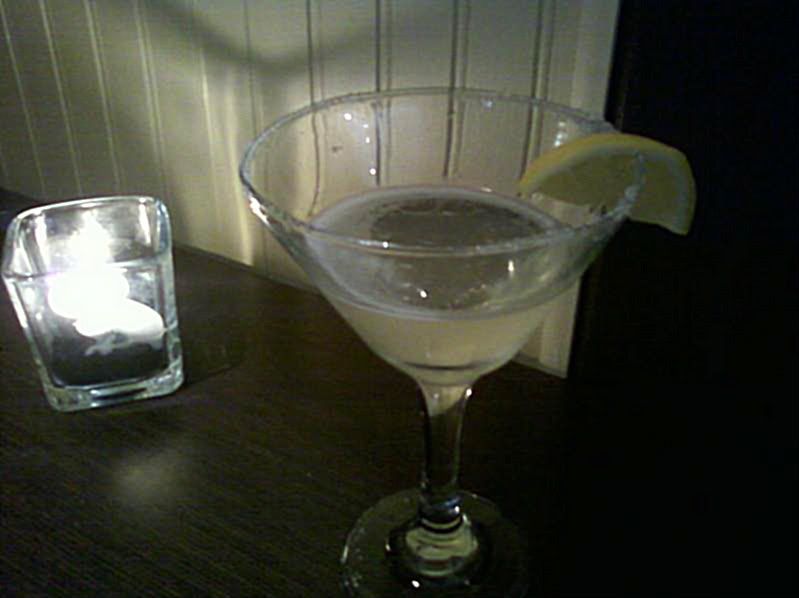 Lemon drop martini
(One of the bartenders who used to work at Sebastian now works here, so if you're looking for a good martini..I previously had a chocolate and then a peanut martini last time we were there.)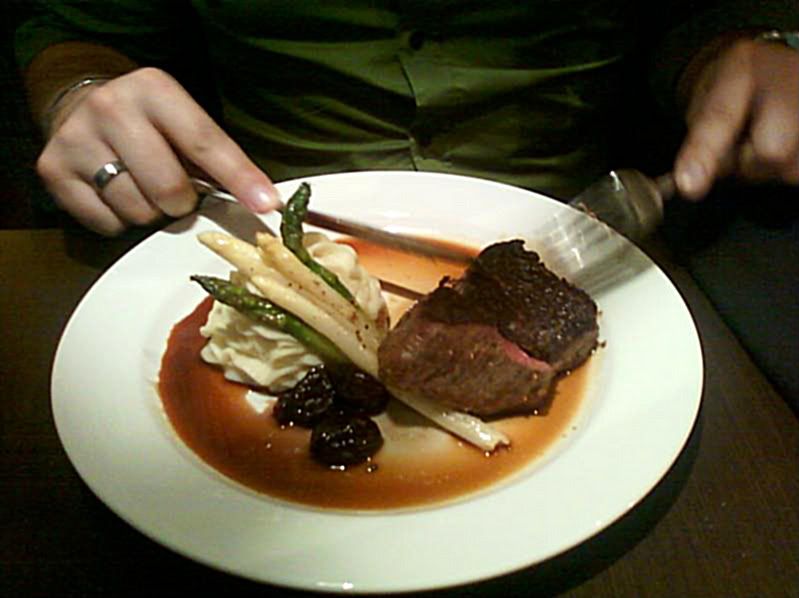 Ben's meal: the beef tenderloin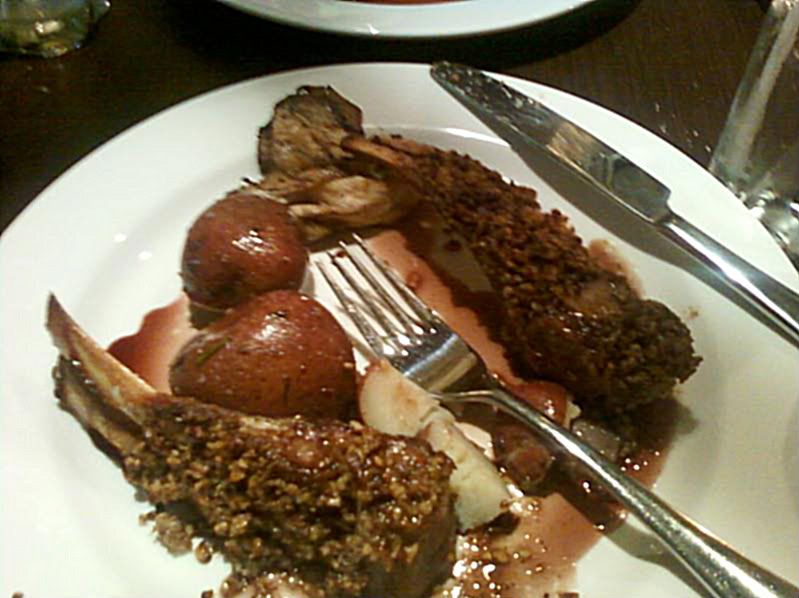 Mine: the rack of lamb
(It had an attractive presentation until I dug in..sorry, I was hungry!)
...And the dessert!
A ``mocha bomb``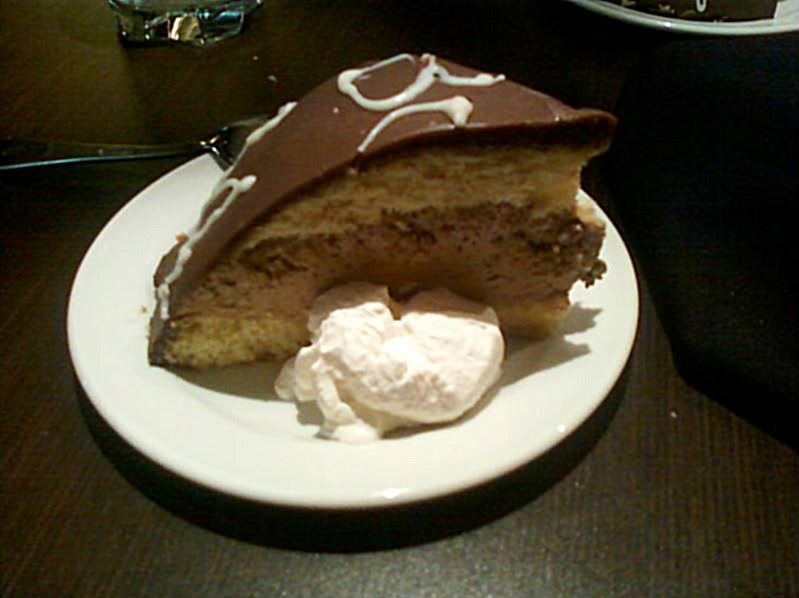 It was all very yummy!