I've been flipping through the thick September issues of fashion magazines, browsing favourite shops, checking out email updates from various brands, and, of course, reading up on all my favourite style bloggers. I've been doing all of this in preparation of the a new season approaching- and with this, impending new looks and many fabulous reasons to go shopping!
I'm really excited for fall shopping! Right now it's too warm to weather all the styles I'm looking forward to...but it doesn't mean I can't talk about them! Some trends are ready wear now while it's still warm and during the transition into cooler weather.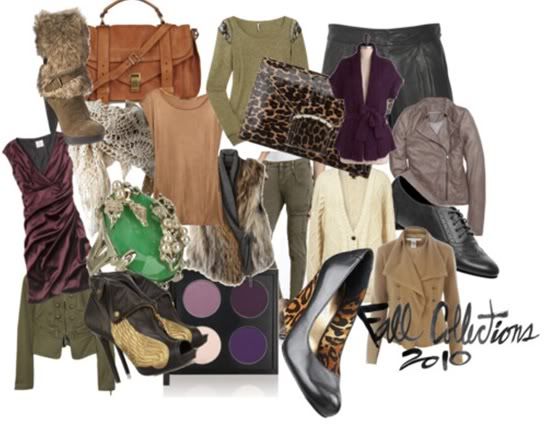 This week I'll be starting a new feature I'm calling
Top Trends: Fall Fashion '10
(TTFF for short) where I will pick a new trend or topic to share the inspirations, details, how-to's, where abouts, and examples I've learned from my fall shopping research! And amongst all of that, I will explain why I chose the collective items above to incorporate into a collage depicting this year's fall fashion.
There was too much I'm loving just to cram it all into one post!