Props to you girls that take your own photos for your blogs! And if you don't have a tripod and/or a remote, I applaud you. It's not easy without the feedback of a photographer to do that work for you! Yesterday Ben was out (and therefore off duty) and so I though I'd try and do my photos independently. With the lighting trials, finding a steady surface for my camera, and coordinating with the timer, this session took a lot longer with less success. I couldn't quite catch all of me in the shot so I might have gotten a little lazy...to make up for it I lined up the procession of photos posted in a way so I didn't miss any outfit details!
I'm not as knowledgable as I'd like to be about photography and cameras, but with time I hope to learn more! I currently use a Panasonic Lumix (keepin' it easy, keepin' it light) but someday would like to upgrade to a bigger beast. Am I able to find a tripod that will hold or support my little camera when taking photos? Is this possible?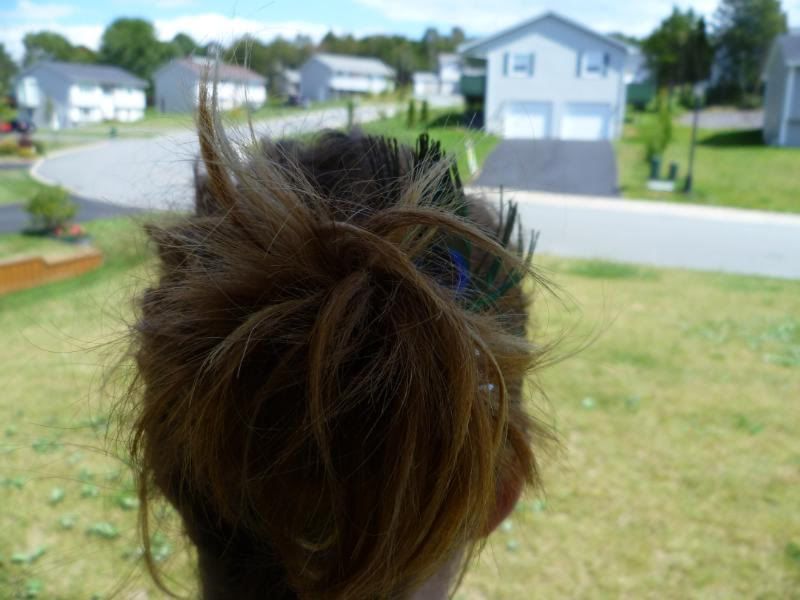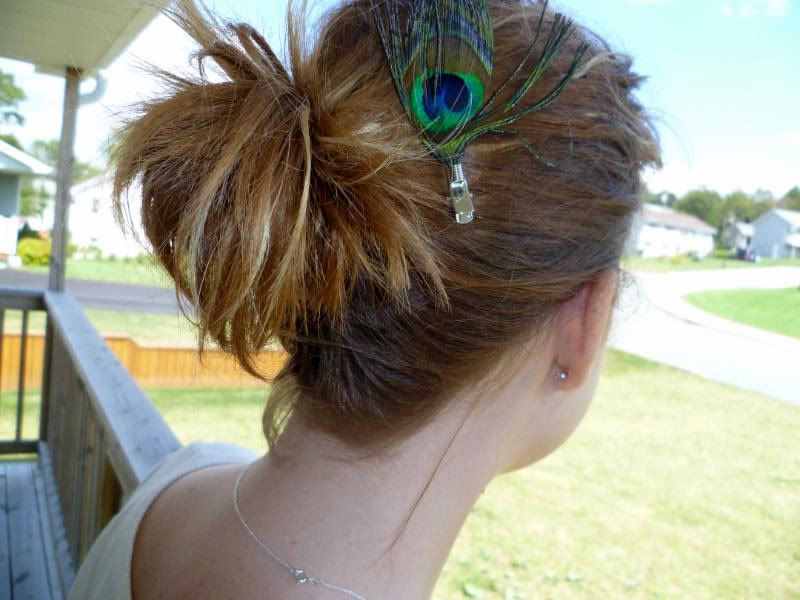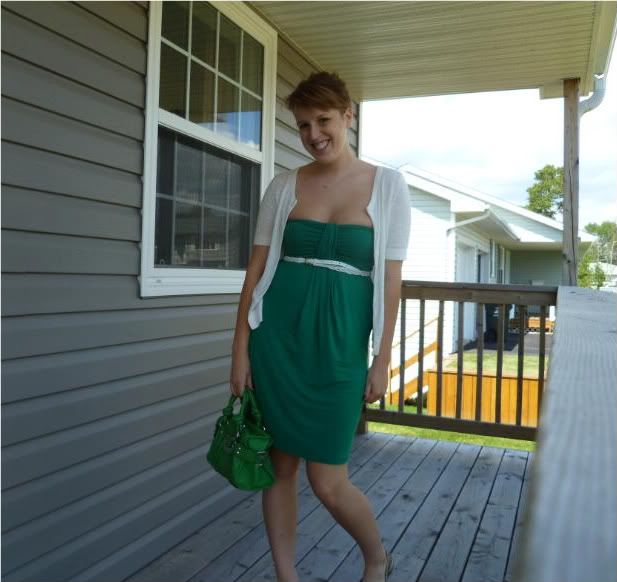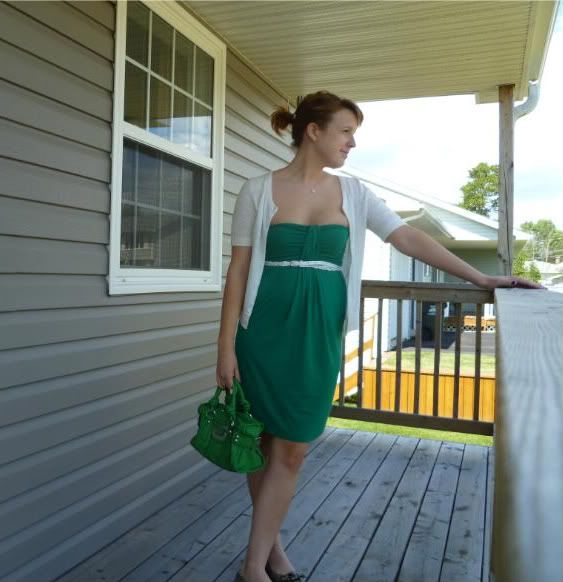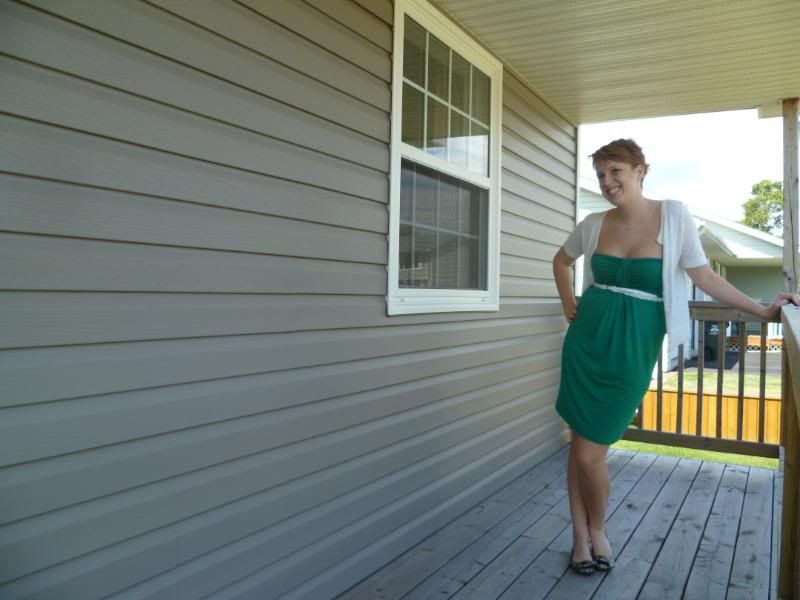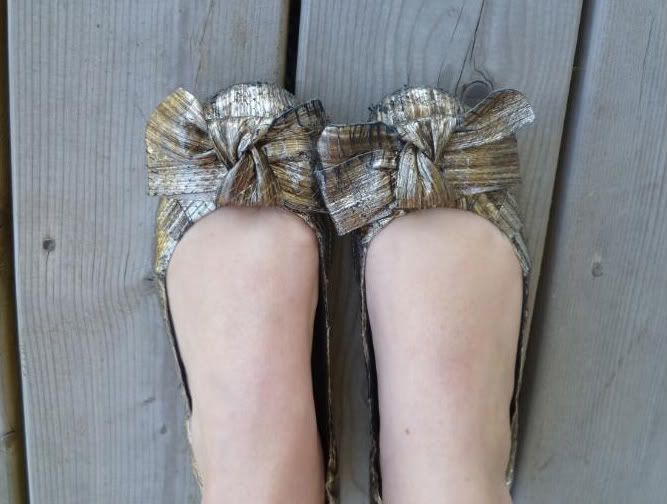 The Outfit:



Green tank dress- H&M (Stockholm, Jan '08)




White cardigan- Aerie (Fredericton, Spring '09)




White belt- Chinese Laundry- Je Suis Prest Boutique (SJ, May '10)




Silver flats- Sam Edelman- Winners (SJ, April '10)




Green purse- Guess (Paris, Jan '08)




Peacock feather hair accessory- Forever 21 (Montreal, June '10)
Today's post was named in honour of my fun hair accessory. I love feathers (texture), especially peacock feathers. I have a bunch of them saved up to be used in some way as decor for my wedding...
Oh, and please fill out the content poll at the top, right hand side of the page! I'd like to get feedback on what type of posts you'd enjoy seeing! I've also come up with more ideas for blog posts I'll share with you all soon.