Well looky looky what I found in my inbox today... have you been to
Manchester Shoe Salon
lately? I was in the store on Saturday afternoon with my mom and they have very pretty shoes & sandals at very pretty prices! And the sales are all conveniently sorted by shoe size!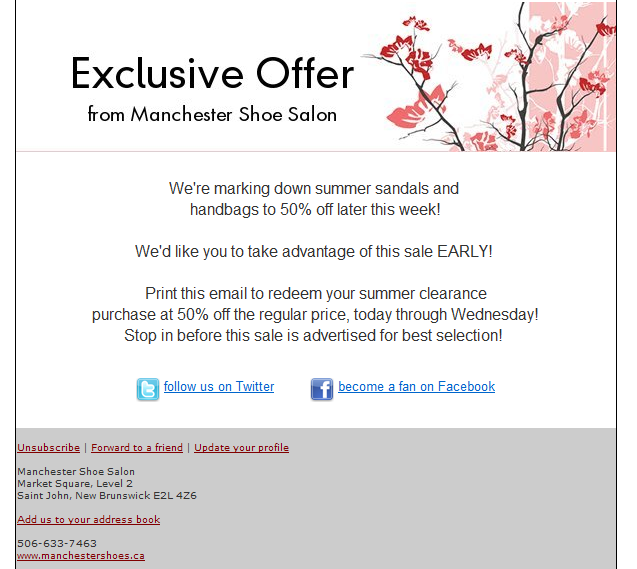 Email me at
maritime.shopaholic@gmail.com
if you'd like a copy of the email! If you visit their
website
, they have an email club so you too can hear about sales like this in the future!