One of the trends that started popping up this summer that we'll continue to see into fall is the
military or utilitarian look
. I am definitely a fan: largely because I enjoy the appearance of the warm earth tones it incorporates (olive green, beige, brown) and the structure of the pieces.
I'm also really into
men's-wear inspired dress shirts
- the loose style is very versatile and will transition well from summer to fall. I sadly had to return a tutu skirt to
H&M
while in Moncton the other day (poor fit) and in its place I picked up two loose-fitting blouses (black and white). Yesterday I put together a look that has a safari suitable feel to it (all I need is the right hat!). Although it was a hot day, the loose fabric of the blouse allowed air flow and hence prevented me from melting!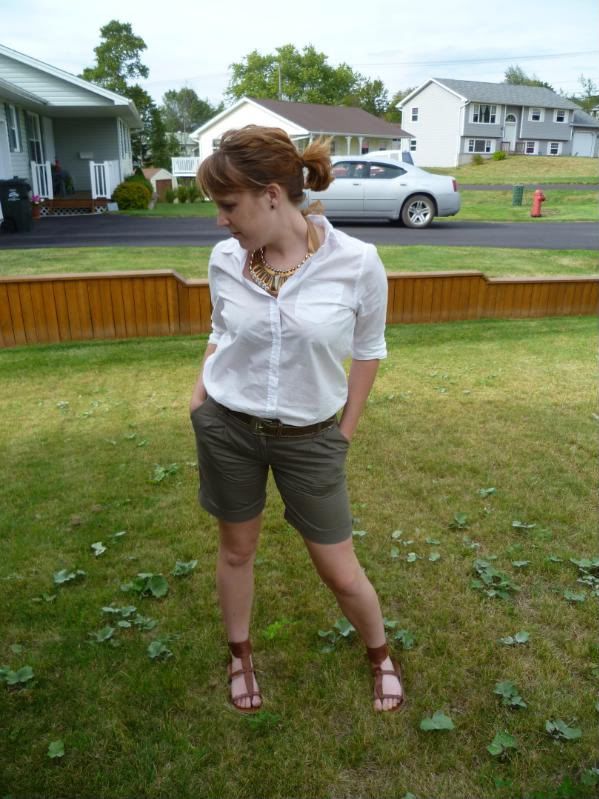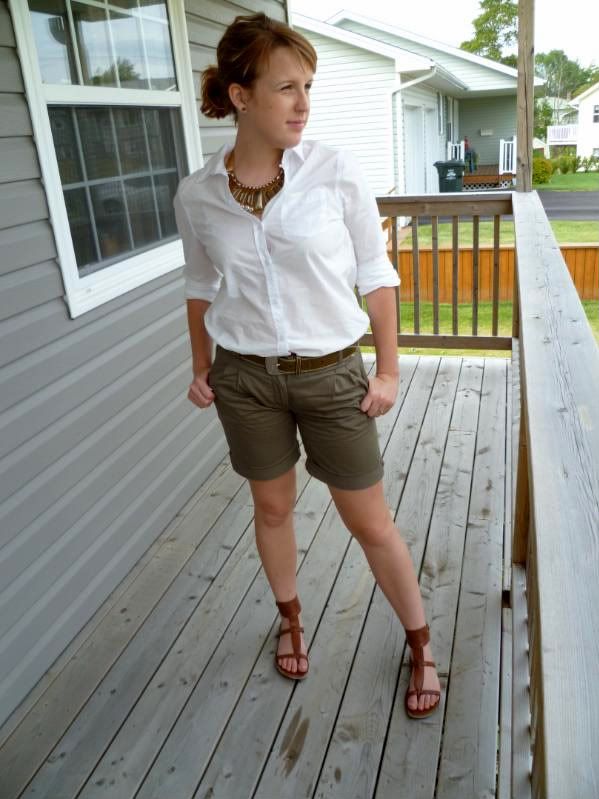 The Outfit
White blouse- H&M (Moncton, August '10)
Olive green shorts- H&M (Toronto, June '10)
Belt- Michael Kors- TJMaxx (New Hampshire, April '09)
Gladiator sandals- Sam Edelman- Olam (Montreal, June '09)
Bib necklace- gift from Kristen (Toronto, Dec '09)
Sunglasses- Michael Kors- TJ Maxx (New Hampshire, April '09)
Emu-print purse- Guess- Walsh Lugguage (SJ, Feb '09)
I was sad to have to return the
tutu skirt
so if you know where I can find one that would properly fit (without being scandalous) a 5'7" girl with long legs, I'd really like to know!
I'm also seeking feedback from readers! Writing and working on this blog is something that I love doing and I'd really like to get a feel for your interests too! Check out the poll at the top of the page, in the right-hand side column.