Thursday
Perfumes Plus
featured a no tax sale on
Chanel
beauty products for the fun of celebrating Coco Chanel's birthday. Did you make it over to benefit from this deal? I had had my sights set on one of the new products from the fall line. I dropped by on my way to dinner with my friend Christine to find the store all decked out for the occasion!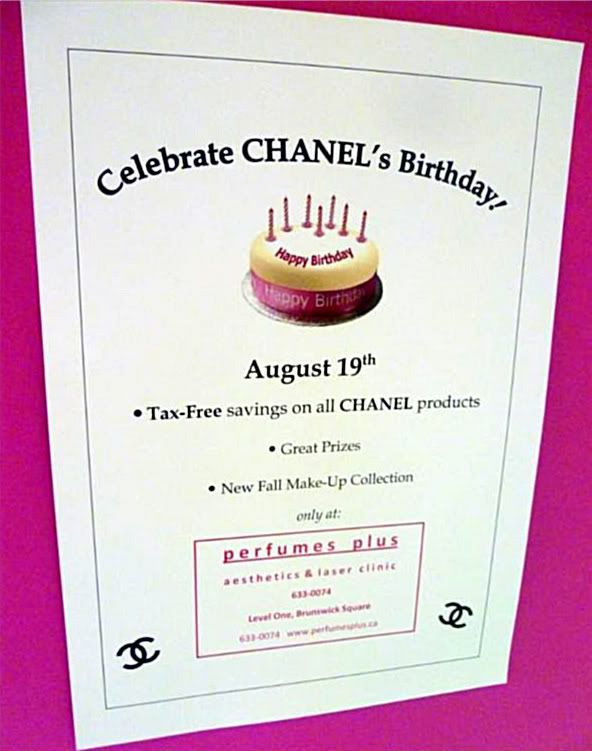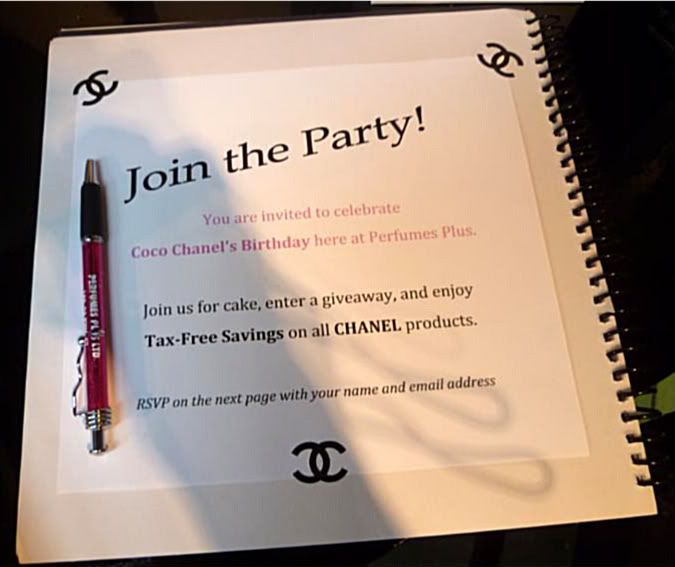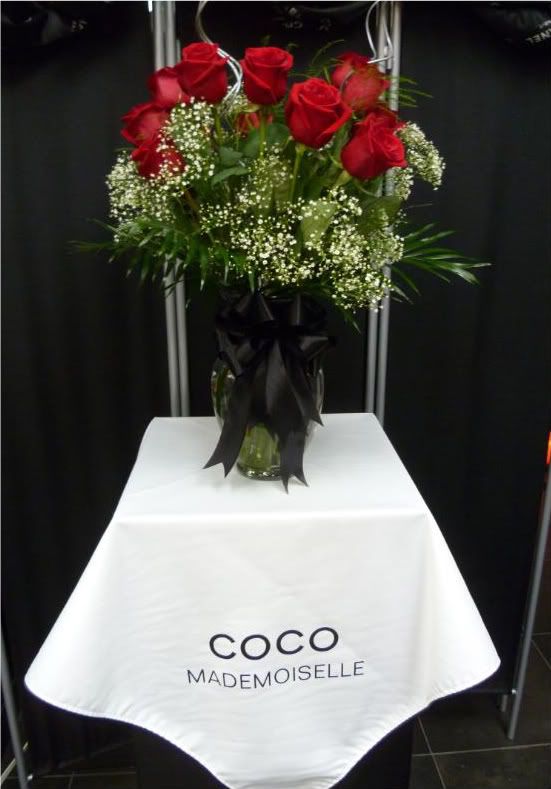 Love that they even had chocolate cake! A little sugar as an appetizer sounded like a fabulous idea!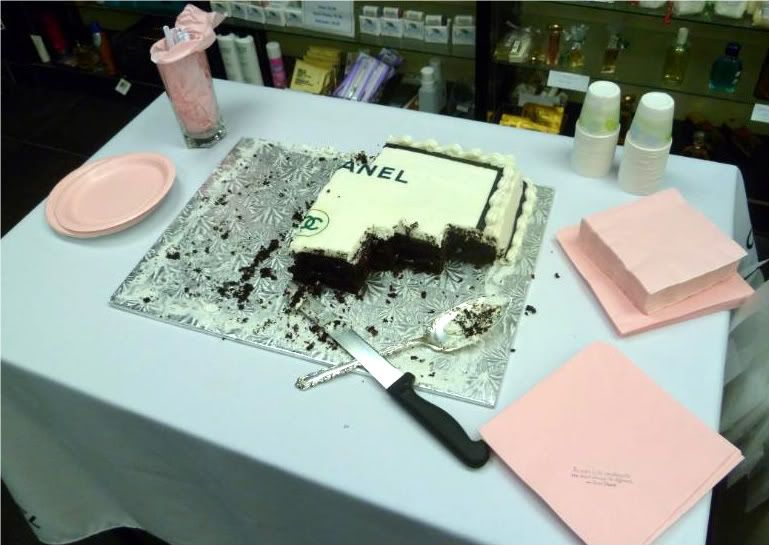 I walked down to the boardwalk for dinner, cake in hand!
So what did I purchase in honour of pioneering French female designer Gabrielle (Coco) Chanel's birthday? The nail polish Paradoxal: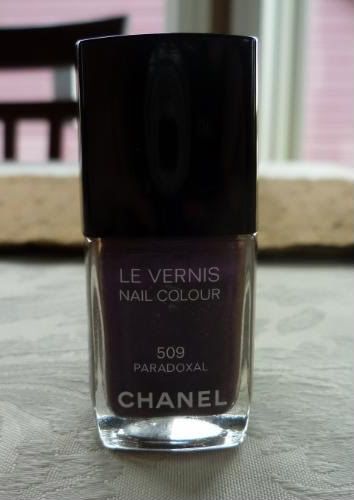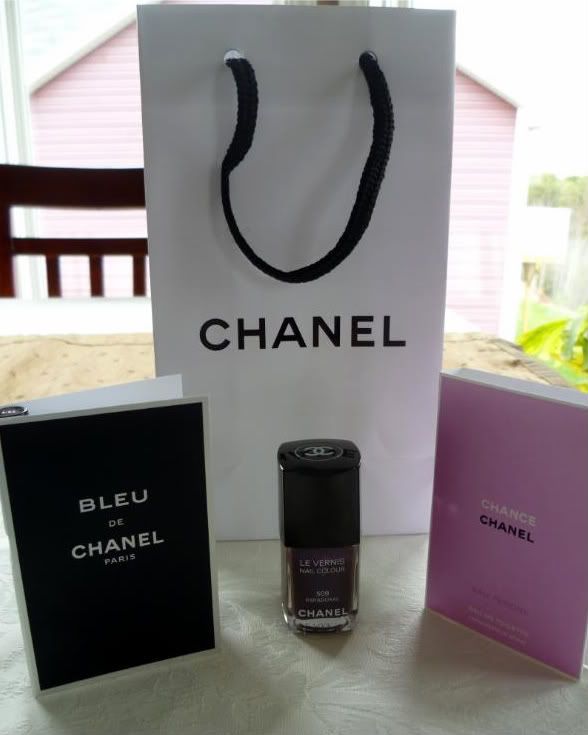 (Got to love samples!)
Paradoxal, a purplish shade, goes on solid with only 2 coats and dries quickly enough that I was impressed!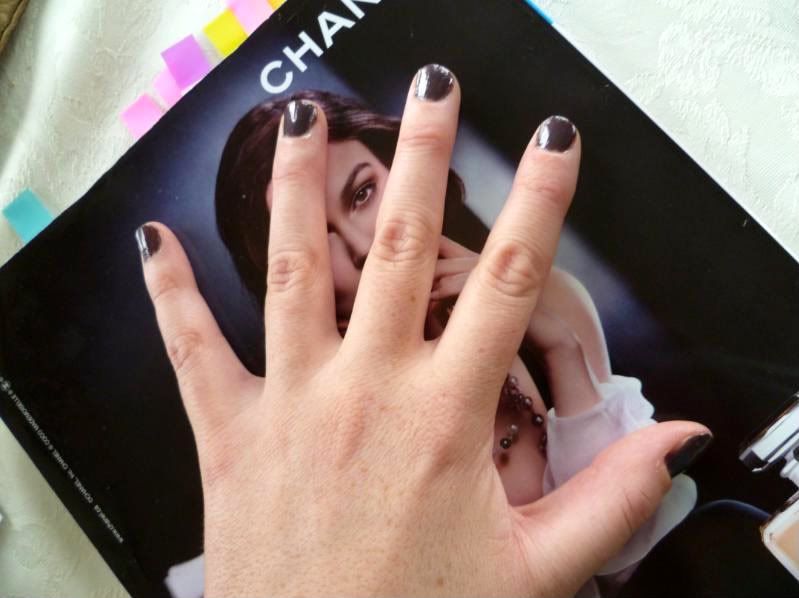 Did you pick up anything from Perfumes Plus on Thursday? If so, do share in the comments below!