I'm excited for tomorrow for a few reasons:
Pay day :)
It may be only Thursday, but it's the start to a long weekend!
Je Suis Prest Boutique is having a sale- 30% off regular priced merchanise!!
I turned the radio on in the car on my way to work the other day to hear Kiera's radio ad on
97.3 the wave
, and I thought, this couldn't be better timing where I had just filed my taxes the night before (with the help of H&R Block). It might be even the
best news
I've heard all week! Although the work week has been short, it has definitely felt
looong
! So what better way to kick off the long weekend than a visit to my favourite store in SJ?!
This shop has offered a refreshing and unique change to the regular collection of chain retail stores you find in this city. Everytime I go into the changing room, I've taken so many items off the rack to try on! Some of my favourite labels the store carries are as follows: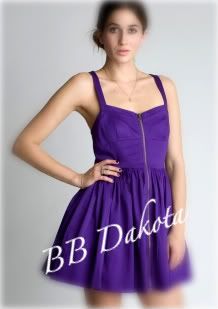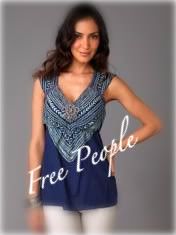 (*Please note that the above outfits may not the exact product found in store for these brands.)
I was reading
barbbarbbarb's blog
- she went into the store with her camera and she's posted some pictures- to give you an idea of what's on the racks! (If you weren't just in the store last Saturday like myself!) Click
here
to see her post!
So I hope to see you tomorrow...
that is, unless you're my size!