One last outfit to sneak into the line-up for this weekend!
Sunday
Where
Alex, Tabor and I hit up the mall to scan the racks at R&W Co. to check out the 30% off appreciation event! And I saw a few familiar faces in the store taking advantage of the sale. I told myself to only look, but with a deal like that how can I say no? But, as my friends will tell you, sometimes I look with my hands, and then once I feel the fabric I have to try it on...and then once I have an item on and fall in love, I want to adopt it and take it home (which I think puppies might have this effect on some people?). Check back tomorrow to see what I purchased! So, back to the events of today: following exit from R&W Co, we went to Sobeys to get supplies for a group meal together cooked by Miss Tabor herself.
What
French terry jacket with ruffles- Kensie- Je Suis Prest (Feb '10)

Purple top- Abercrombie (Bangor, 3-4 years ago)

Dark wash skinny jeans- Nissi jeans- Pseudio (Bought yesterday on sale from Nadine for $39 and they are perhaps one of the most comfortable pair of jeans I have ever worn.)

Metallic flats- Sam Edelman- Winners

Purple and metal necklace- Anne Marie Chagnon- a boutique in Montreal (June '09)

Diamond studs- gift from Ben
We wanted to check out
Glamour Secrets
(at East Point- next to Le Chateau), but unfortunately they were not open today. According to sources, they are going out of business and have many fine beauty products reduced and on sale! We're talking straight irons, blow dryers, make-up...what caught my ear was OPI nail polish for less. I figured this
is
news worthy...
Did anyone attend "It's a Girl Thing" today?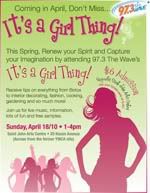 It was on our list of things to accomplish today, but unfortunately we ran short on time and didn't make it uptown. I'd love to hear about what went on and what there was to see and do! Please feel free to comment on this post or email me at
maritime.shopaholic@gmail.com
Next:
Tomorrow look for my post on what else I've found around the city in the last week that I'd like to share!