I was looking through the
Victoria's Secret
facebook page and I came across a little
Bombshell
interactive application encouraging ladies to showcase their beauty through style, confidence, and personality. It's all in good fun!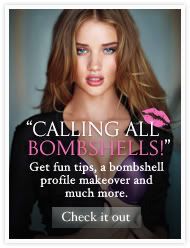 How various of supermodels and celebs define
Bombshell:
(You may need to mute the music at the bottom of this web page.)
From my perspective, the definition of being a bombshell doesn't necessarily have to be limited to the connotation the word usual holds. (Don't bother with urban dictionary, they provide minimal depth on this one.) It's just a fun word that comes down to is projecting your inner beauty on the outside. We all have a little fun with that, whether its in choosing an outfit from your closet, putting on make-up and getting ready, or just enjoying being out and about in public! Being confident, social, fun, and being comfortable with yourself. Also, displaying your style and taste- being as fabulous as you can be and having fun with it. It's just most important to find a way to be heathly, happy, and comfortable in your skin. Along with that, it's definitely a plus to know or learn what styles, cuts and fabrics flatter you; what colours bring out your pretty eyes, skin tone, or hair colour.

Adapting a heathly lifestyle to take care of yourself inside and out and project self confidence and happiness with who you are. Having people notice you- whether its in a subtle fashion or bold manner- how you present yourself is key. Because when you embody confidence, a good attitude, a little sense of fun and your own sense of style, you show people you're happy with who you are and that's someone people want to be around! It all starts with a healthy self-image.
Click the image below to have have a little fun with the VS perspective on being a "bombshell":

In this post, I've included a few beauty secrets I've come across from a couple of
Victoria's Secret Angels:
Marissa Miller
Yesterday, was the birthday of my favourite VS model: Alessandra Ambrosio turned 29!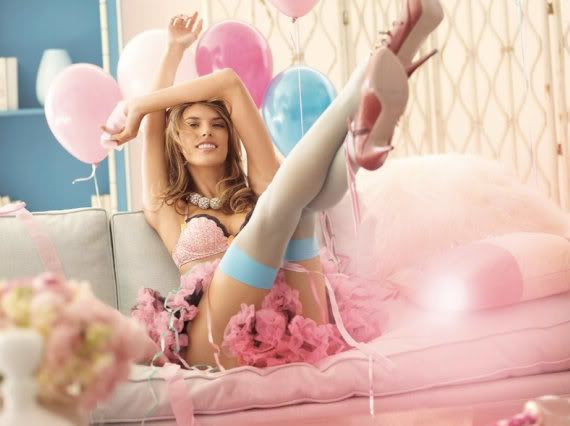 Check out her beauty suggestions:
Click below to view Victoria Secret make-up pro showing tips and tricks to get that
ethereal look
(i.e. light, delicate, refined) for spring: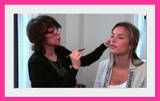 What are your thoughts on the modern day bombshell?
As the weather gets nicer and the sun warmer, we can't help but admire and fawn over summer pieces that are popping up into stores. Although we might not be able to don all our summer wear just yet, I can't help but already plan outfits I want to wear and new looks I want to search out! One things I'm looking forward to this summer is hitting the beach and I need a new fabulous bathing suit- look for an upcomming post of my picks in
Victoria's Secrets swim wear line for 2010
!