I decided to participate in the weekly "
link-up"
organized by fellow blogger, Jill of the
Good Life (for Less)
. Entitled
Work it Wednesday,
you show 1 style or garment applied in 3 different outfits. I decided, this week, to choose an element of style that I've been loving this fall:
the tie neck blouse
. If it was in my current budget, I'd love to own and wear a piece of
Rachel Zoe'
s fall collection. So (using
Polyvore)
I've created 3 sets that show 3 entirely different ways to style the
Rachel Zoe's Natalie plunge blouse
for 3 different events: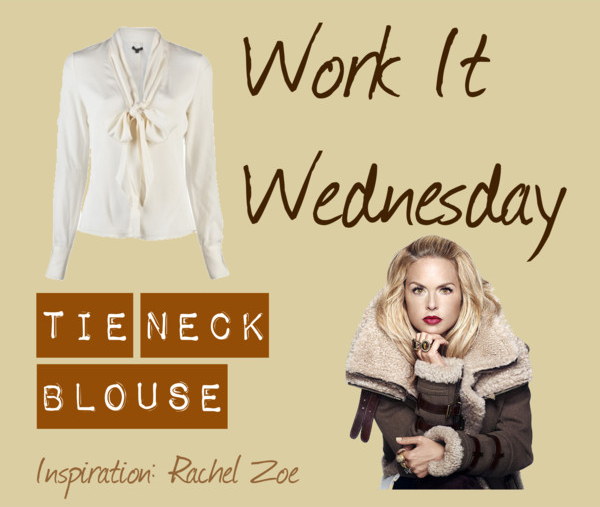 Rachel Zoe Natalie plunge blouse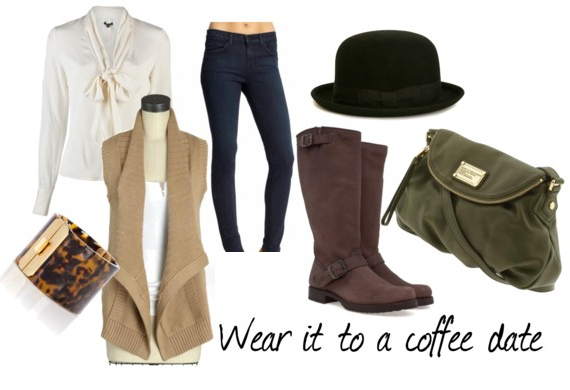 Has a tie-neck blouse been on your list of fall must-haves?
Please feel free to leave your comment below to let me know what item is on the top your must-have list for Fall right now.
Check outwhat items Jill
and
other participating bloggers decided to
work
and remix this week for
Work it Wednesday