It's been fun hearing what people would choose if they won the $100 gift card to
Shopbop
.
Shopbop
is actually one of my favourite online stores with a great selection of designer brand names- many within an affordable range. The great thing about this giveaway is $100 is definitely enough to buy you something pretty sweet!
I thought I'd go ahead and show you what some readers said they would purchase if they won. Many of these items fall within the $100 range. Another great thing about
Shopbop
is that you never pay shipping (you pay the duty, but that's about it after taxes!)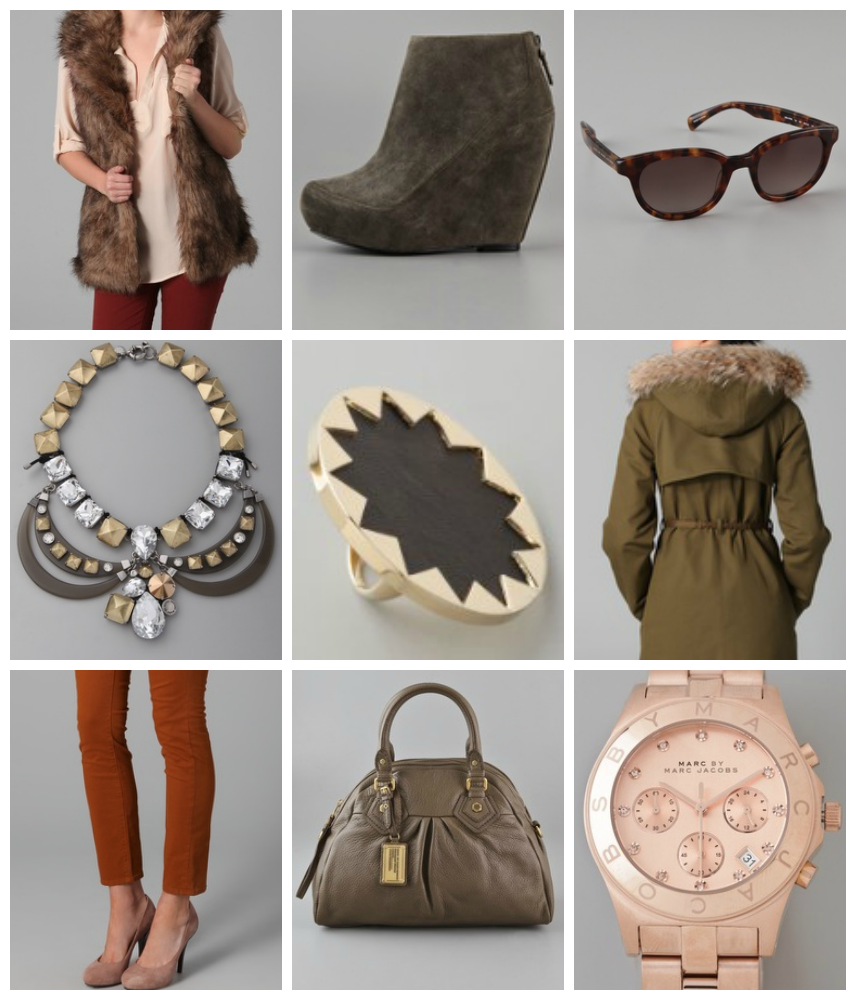 Thanks again to those who have taken a few minutes to fill out the reader survey. I've already made some decisions based on the feedback already and you will be seeing some big, exciting changes in the very near future- so stay tuned!
If you haven't entered the
Shopbop Giveaway
yet, be sure to
go do that now
!
And if you have a moment, I'd love to have your
feedback
(10 quick questions, mostly multiple choice).
Click here
to take the
reader survey
.
Hope everyone has a wonderful weekend!