If there's one thing I've learned in the last (almost) 2 years of reading (and writing) fashion and style blogs, it's that being stylish doesn't always have a guaranteed or straight-forward recipe for success. Knowing your body and what you can pull off is an important aspect, but experimenting with different layers, textures, and colour combinations can be a fun exploration because in fashion, sometimes
anything goes
! (But it doesn't always.)
I've expanded my own personal style from the "shirt + pants + shoes = outfit" formula. I've learned layering pieces and accessorizing is a way to add interest or sophistication to an outfit. I've also learned that sometimes with outfit experimentation comes a hit or a miss.
This fall I've been inspired by other bloggers to up my efforts at finding new and interesting ways of combining and layering different textures.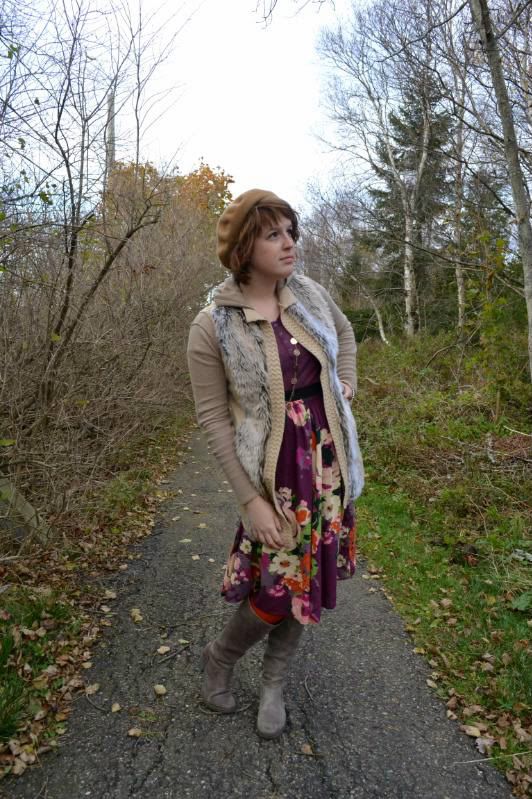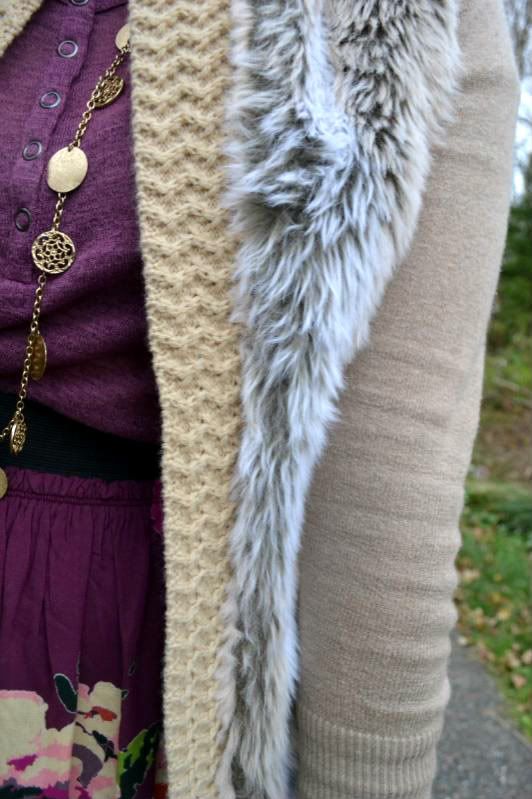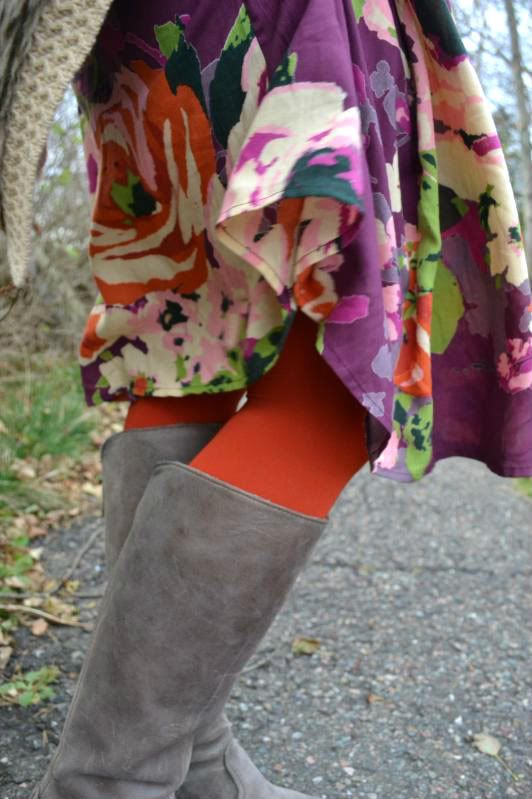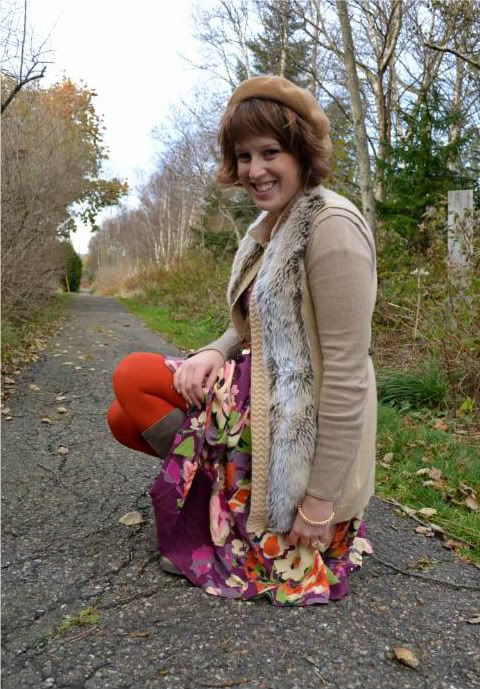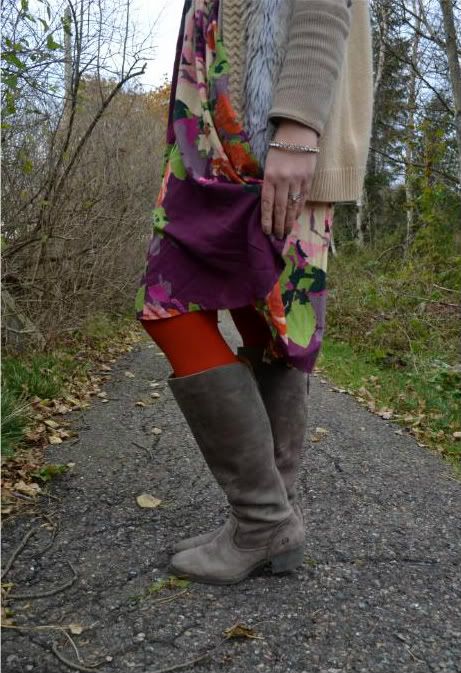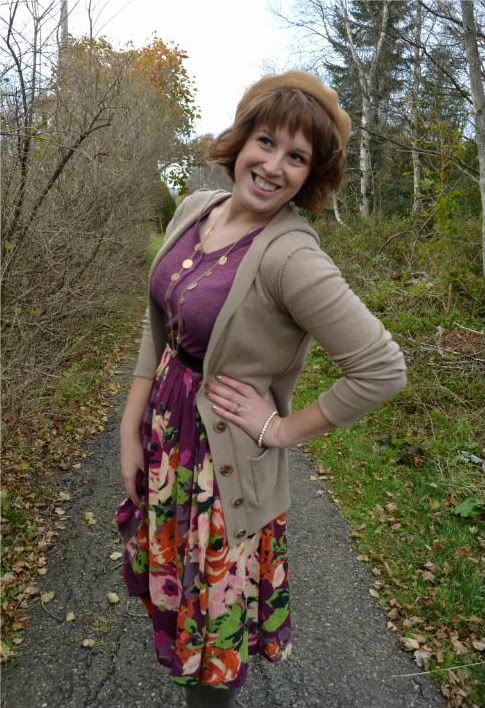 Sweater (American Eagle) | Necklace (Banana Republic) | Tights c/o We Love Colors
Boots (Born, The Urban Shoe Myth) | Beret (H&M) | Bracelet (Aldo)
I have to say, this beige sweater has been an all-time favourite and go-to of mine over the last few years. It's a nice neutral colour and, well, I love anything with a hood!
I can't believe that the holidays are closing in on us! Although I'm not over-eager enough to have pulled out the Christmas decor just yet, I have started planning what events and parties I'm going to attend. First up: the
Urban Glam holiday party
hosted by
Je Suis Prest Boutique
,
The Urban Shoe Myth
, and
Design 4 Space
this coming Saturday night (after having a peek at the Santa Claus Parade of course)!
Will I be seeing you at this Saint John fashion event?