My friend
Katie
finally wore me down and made me start using a
Pinterest
account one night while we were watching SNL. And now I've caught the
Pinterest fever
. I know a lot of people have been praising the site for months (especially fellow bloggers) and I
finally
got on the bandwagon last week. (I was also one of my last friends to finally give into this Facebook thing...)
So what's all the hype about? (For those of you who aren't already nodding along, thinking
Pinterest
about how much you love it and how it may now you may waste more time on it than Facebook
...) You can "pin" or copy photos of
items you want
,
projects you'd like to try
,
ideas you laugh at
,
meals you'd like to make
(
I could go on...
) from any website you're browsing or you can just piggyback and use someone else's pin already on Pinterest. And all you do is
click on the photo
(because so many of us are visual beings) and it takes you back to the source w
here you can buy it/find out how to make it/or who said those words of brilliance.
You can also categorize these pins into groups or "boards".
A few of my favourite things and ideas I've pinned since becoming addicted to Pinterest...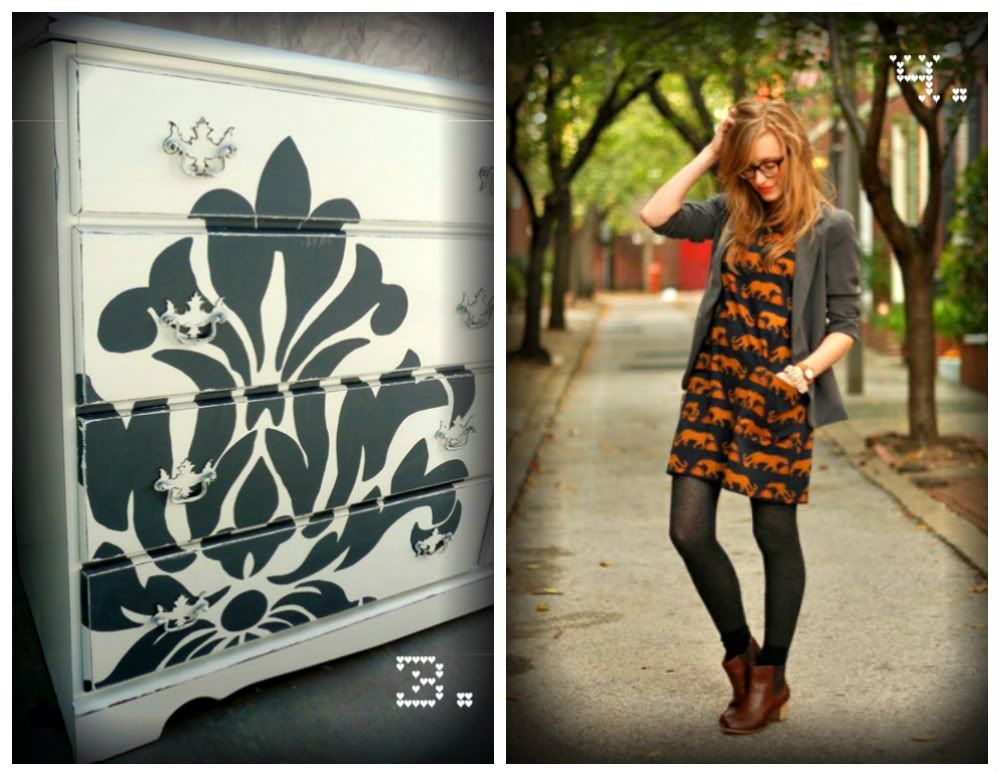 1. Sequin dress I would love to wear to a Holiday party!
2. Eggnog mini cupcakes I plan to serve at my Christmas party
3. DIY project for refinishing an old dresser in my spare room
4.
Outfit inspiration from Kim of
Eat Sleep Wear
in a Marc Jacobs dress
5. Eye make-up that inspired an evening make-up tutorial party last night
6. A Crockpot meal I am cooking tomorrow
Do you already use Pinterest? What types of things do you use it for?