Last weekend B and I headed down to
St. Andrews by-the-Sea
for his cousin's wedding. Talk about beautiful settings for any event, especially nuptials, this adorable sea side town hosts charming houses with character along streets with copious greenery; a street full of cute little shops right up against the ocean; opportunities for whale watching; an awesome marine research centre (with aquarium, touch pool, and an up close visit with seals!); and a gorgeous historic resort (that may be haunted). I spent a lot of time in the summers of my childhood visiting this town. So an opportunity to get an extra visit to St. Andrews before the winter, combined with a celebration: sounds like a pretty good Saturday to me!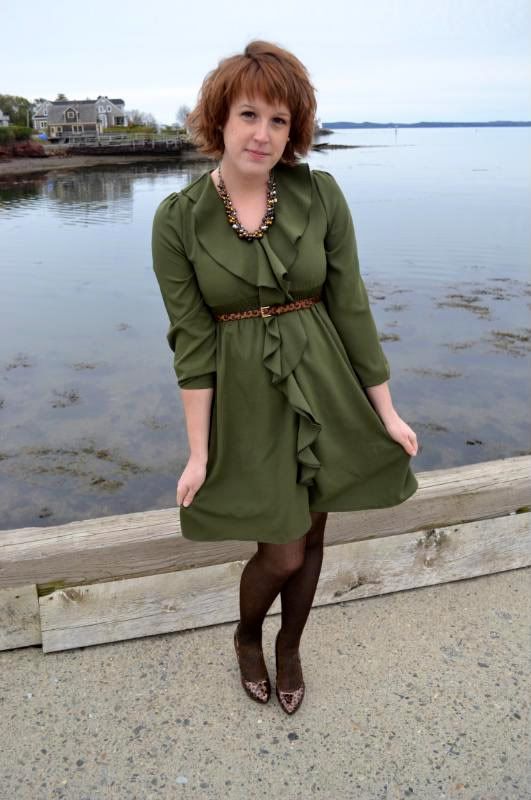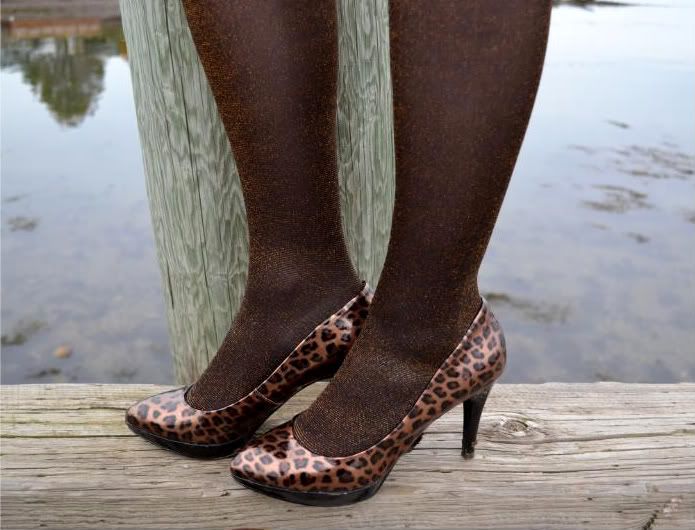 The Outfit
Dress (Pink Martini, Je Suis Prest) | Necklace (Aldo) | Belt (Old Navy) |
Glitter tights (gifted) | Shoes (Guess, Manchester Shoes) | Purse (Coach) | Coat (Soia & Kyo, Envy)
Just this past weekend, I went the opposite way on the map to meet up with friends in Moncton for a wine fair. Sipping vino, laughing with friends, and just hanging out in our hotel room at the casino made for an excellent weekend!