With a snow storm like yesterday, there's nothing I'd prefer to do than curl up in a comfy outfit and hold up indoors with a cup of coffee and a movie, book, or my laptop. When it comes down to putting together a comfortable outfit, nothing beats a long sweater and a pair of leggings. On this particular day, B and I headed out for Starbucks and to run a few errands.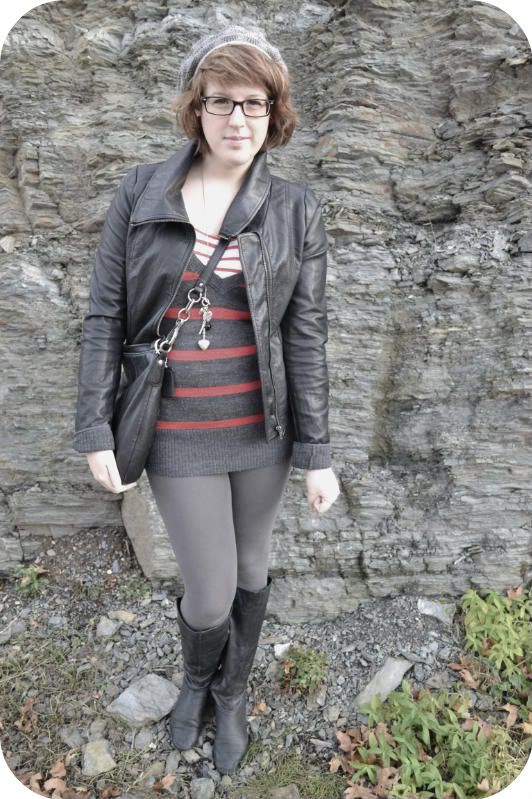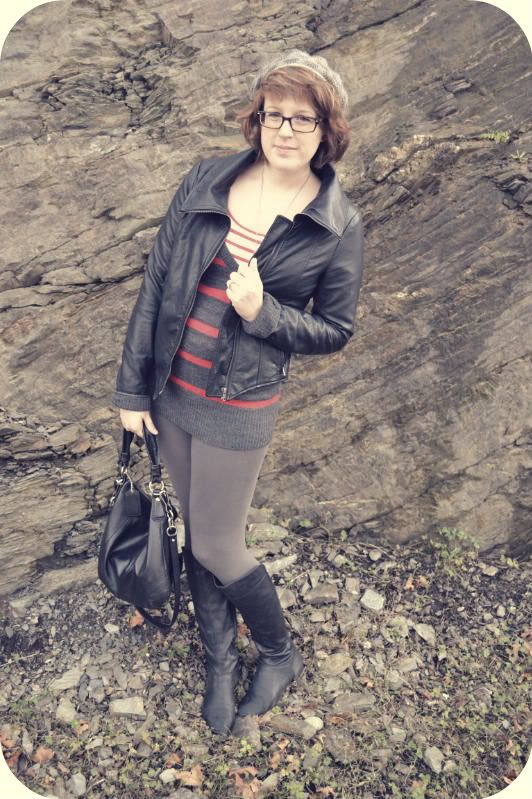 The Outfit Faux leather jacket: Winners | Sweater: Abercrombie & Fitch | Top: American Eagle
Leggings: TNA | Purse: Coach | Boots: Town Shoes | Hat: H&M | Necklace: H&M
Happy Thanksgiving to my American pals!