Sometimes it can be fairly difficult to find an obscure location to shoot outfit photos that's for sure! I managed to tuck away in a corner uptown- with it being noon, the sun was too bright and there were lots of people out and about on their lunch hour! I've gotten the hang of choosing the best physical settings and natural lighting for my photos, but I still have so much to learn about the potential of owning an SLR!
This dress was a BB Dakota pick from
Shopbop
after winning Jessica's
blog
giveaway a few months ago.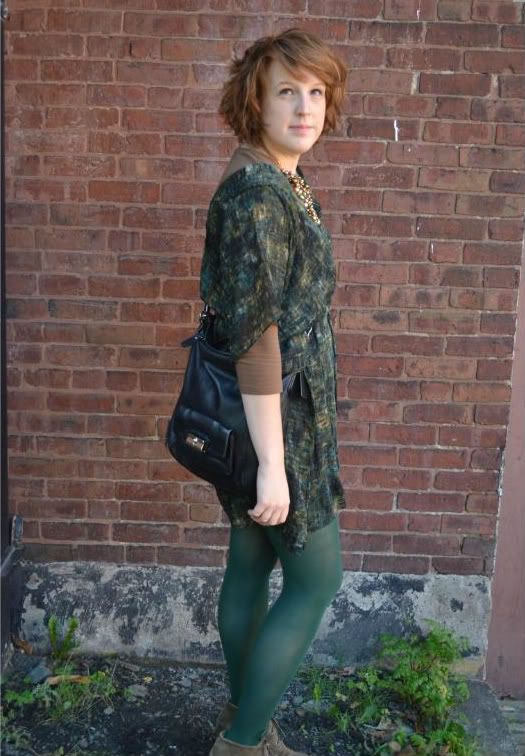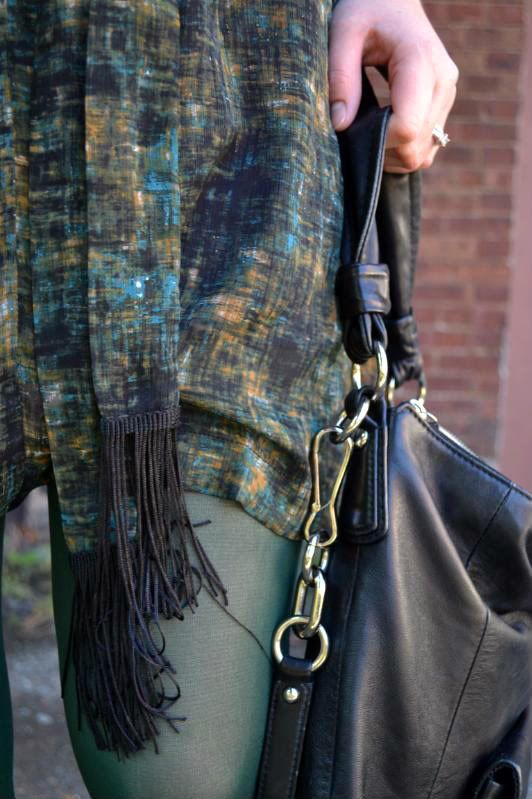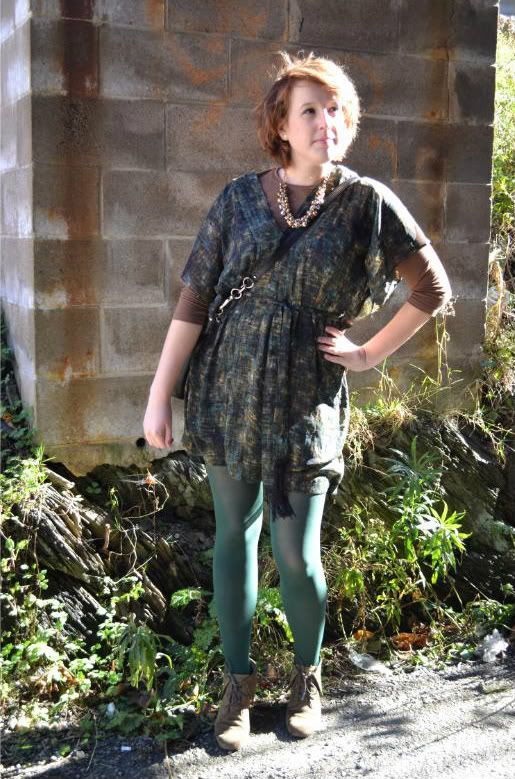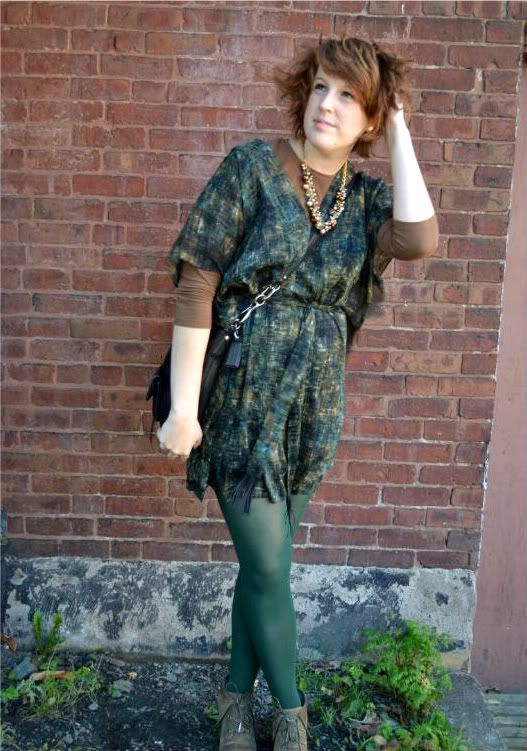 The Outfit
Dress (BB Dakota- Shopbop) | Tights (American Apparel) | Top (Joe Fresh)
Booties (Michael Kors- The Urban Shoe Myth) | Necklace (Aldo) | Bag (Coach)
And I was lucky enough to have
Barb
pick me up these tights from American Apparel during her vacation in Halifax a few weeks ago. (Thanks again my friend!) I'd have to say for opaque tights, American Apparel are my favourite. They lean on the more pricey side of things, but they general stay intact if you don't swipe and snag them with rings (like I tend to do...)
Coloured tights are always a fall must-have on my list! I've managed to gather a good collection- all that is missing is mustard and camel! What are your favourite colours for tights/pantyhose?
Pssst. I have three giveaways coming up on the blog soon!
Have a great weekend everyone!