...is what my Maison Scotch t-shirt reads. This is what broke the straw off the camel's back and caused me to spoil my shopping fast. (So I guess it's fair to say it was more of a shopping diet...)
Maison Scotch
is a new favourite brand of mine (found within the confines of
Envy
), with their cute t-shirts, button-ups, and blazers- each having a unique, quirky add-on to the piece (whether it be a necklace, handkerchief pocket square, or bow tie). In this case, my Chanel lovin' tee came with the dandelion necklace that hangs around my neck in the photos below.
Finally, my hair is long enough that I can pull it into a ponytail or a bun without stick a million bobby pins into my scalp. I'm really only growing it out for the purpose of a wedding day updo- only to have it chopped off again. When it get's this long, it's harder to hold a curl, and becomes a big mass that just gets in my face, therefore I spend most of my time wearing it up. Keeping it shorter makes me accountable for actually styling my hair and not defaulting to the easy way out. This look I like to call my ballerina hair-do. Keep in mind that I'm neither graceful nor did my ballet training extend past the age of 4.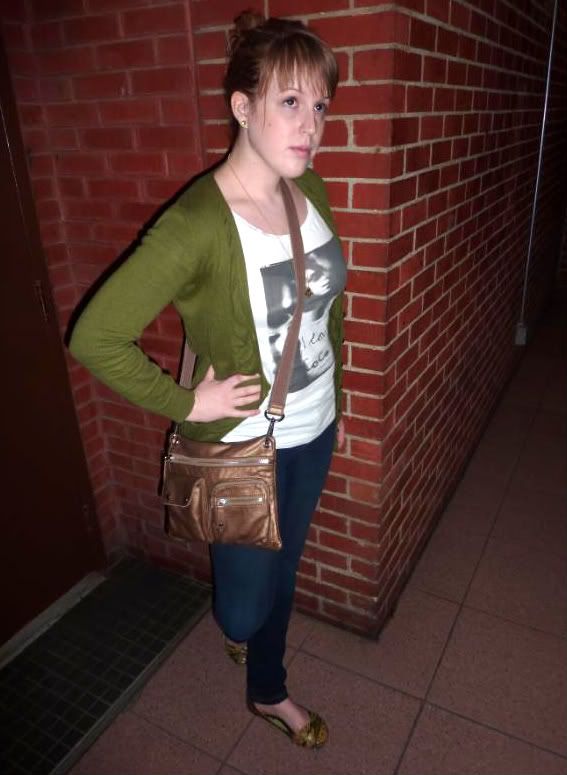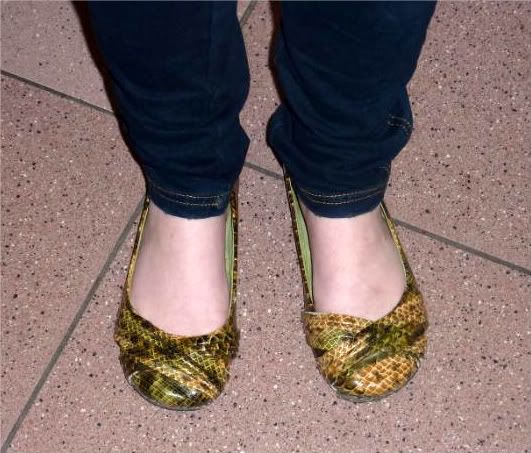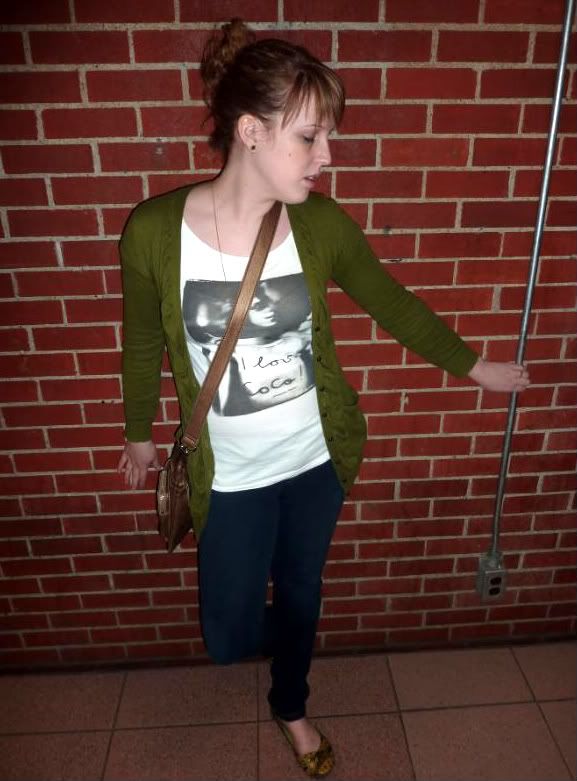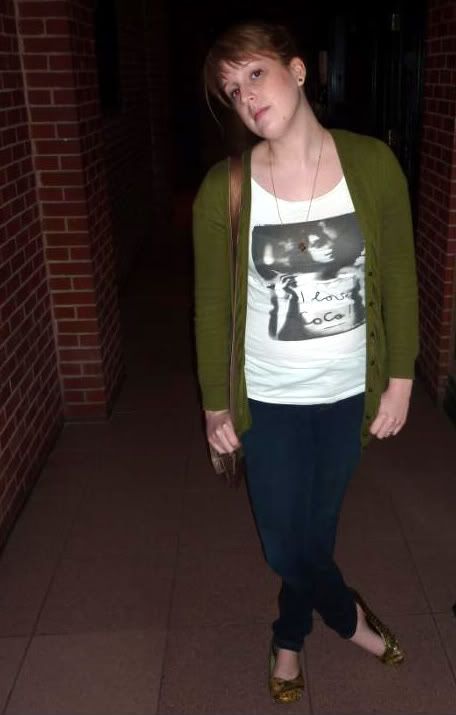 The Outfit
T-shirt: Maison Scotch- Envy (SJ, Apr '11)
Cardigan: Kensie- Je Suis Prest Boutique (SJ, Dec '09)
Jeggings: Guess- Envy (SJ, Dec '10)
Flats: Blowfish- Little Burgundy (Toronto, May '09)
Purse: Fossil- Manchester (gifted from B, Dec '10)
Loitering outside the bottom entrance of the
Alehouse
, this outfit I wore on a wedding-errand Saturday with B. We had just embarked on an early supper, having visited floral designer
Sandra Miller
to pick out and plan flowers for the wedding and completed the task of registering at
Decor8
in Brunswick Square (we also registered at Sears). Tuesday afternoon we head out to Rothesay to round out our wedding registries with
PGal's Closet
!

Tweet