Typically, I'm the one who gets to hide behind the camera in attendance at local fashion shows and events. Saturday, I had my "
runway debut
", having been invited to participate in a trunk show at
PGal's Closet
for the new clothing line they were carrying.
Sympli
, a Canadian clothing line, is a unique collection of multiple garments coming in an array of colours (36 to be exact). On Saturday evening, store owner Patricia Gallagher invited her customers to a fun, fashionable event that MC'ed by
Normand Hector
. All the ladies she asked to model the clothing are women of all shapes.
(Left): Judith Mackin and Patricia Gallagher, with Donna Williamson browse Boutique Zekara's beautiful footwear collection, which were also featured in the trunk show.
(Right): Dee Fraser has her make-up done by one of the Merle Norman make-up artists at Boutique Zekara.
(Left)

: Patricia Gallagher, PGal herself, owner of

PGal's Closet

& Country Treasures in Rothesay.

(Right)

: Patricia's daughter

Baye Husband

with clipboard in hand: stylist for the evening, behind-the-scenes coordinator!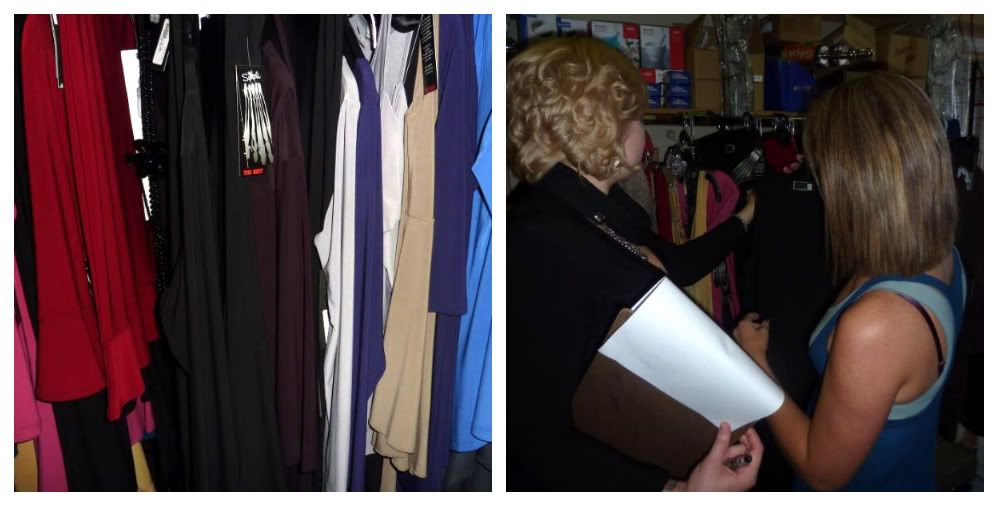 (Left): Our garments for the show, hanging on the rack!

(Right)

: Baye showing the lovely

Kelly Lynch

one of her outfits.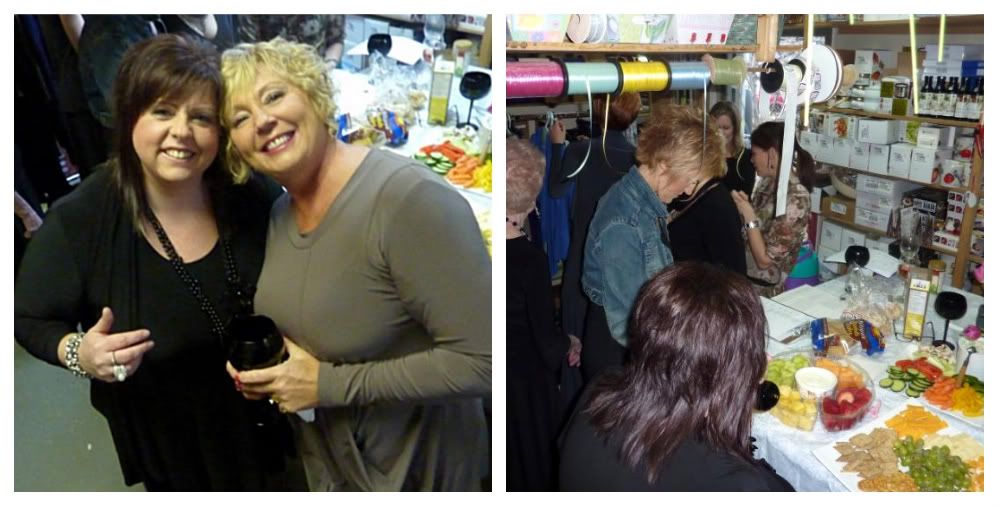 (Left)

: Wonderfully energetic

Sandra Miller

and Dee Fraser back stage (in the stock room)!

(Right): Everyone getting dressed and getting organized! As you can see, the models were being well taken care of with drinks and a tastey spread!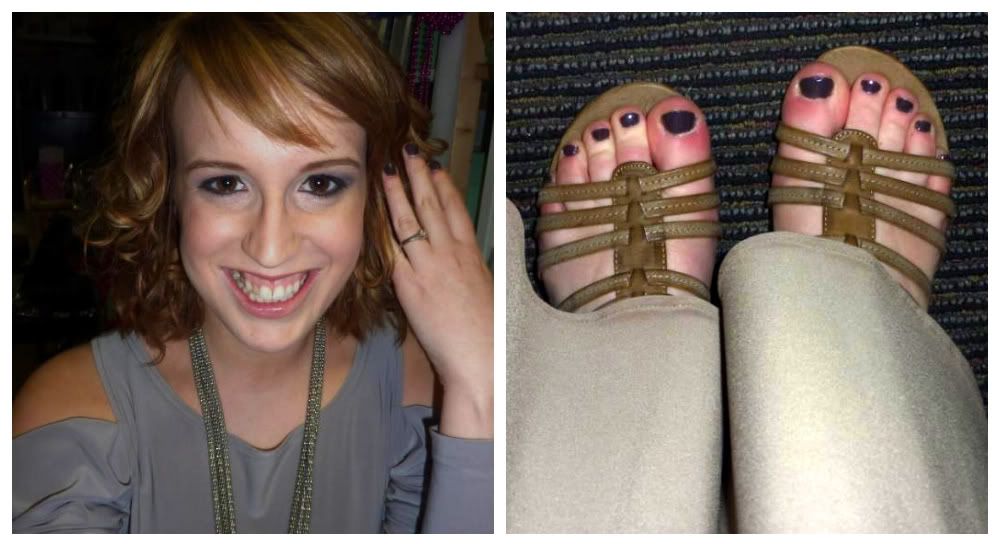 (Left): My make-up was done by Giovanna from Merle Norman Studios and my hair curled by Amy at Darrell Allen.

(Right)

: My toes are painted with Chanel's Paradoxal and on my feet are lovely wedge sandals from The Shoe Fanaddict within Boutique Zekara!
(Left): Kelly having the finishing touches done on her hair.

(Right): Colourful veggies and grapefruit martinis that were awaiting us at the end of the "runway"!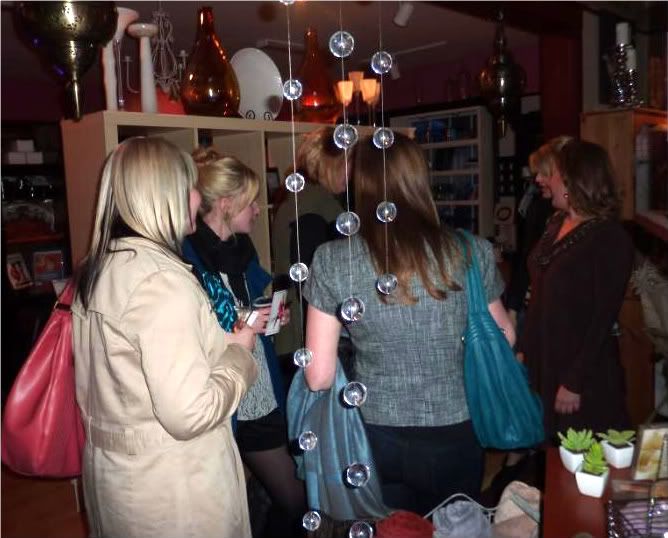 (Above): Some of the lovely ladies in attendance (I spy Becky, Candace, Heather, Emma & Kiera!) checking out Judith's Sympli outfit.

(Above): My last outfit of the night! I am in love with these palazzo pants in sage: I must have them.
In a "fashion world" where body awareness is popular and so is form fitting styling,
Sympli
is a clothing line that is made of an incredibly comfortable, stretchy fabric, and forgives and flatters the body at the same time. Although purchasing pieces from this collection isn't cheap, neither is the quality. Really, I should have found the tag and found out what
miracle
fabric this was. I was able to wear sizes across the board comfortably. Well some of the ladies could appreciate the "spanx" affect of some of the garments, I can honestly say there is no risk of the dreaded muffin top. I have to tell you, it's some of the most comfortable clothing I've ever worn- even moreso than my pjs- and
this
you can wear out to dinner or a party!
It was so fun to be a part of this event, allowed me to try something new, and meet some really great women! To check out the styles and colours that the Sympli collection comes in, be sure to visit Patricia at PGal's Closet in Rothesay!
P.S.
Barb (of
BarbBarbBarb
) was also in attendance- be sure to check out her
blog post
from the trunk show!
Tweet