I appologize for the lack in blog posts last week- my laptop was attacked by a virus and frustatingly enough I wasn't able to remove it myself. I took my computer over to Cyber Solutions on the lower west side, and after paying double for priority service, my baby was back in my hands in less than 24 hours. All I have to say is beware of the Win 7 Anti-Spyware virus- it's a hoax that hackers have set up to get you to buy their program online that will supposedly wipe your system of viruses you supposedly- but actually do not- have. Even if you're like me and aware enough not to fall for this scam, it still interupts everything you do on your computer and doesn't allow you to open some programs. Frustrating indeed. Thankfully I'm back into the blogging swing of things!
This outfit I wore a couple of weeks ago to have coffee with Natalie from
Manchester Shoe Salon
uptown at Starbucks. Of course, this was followed by typical browsing of the uptown shops. I'm happy to say that I'm slowly phasing out this winter coat. In fact, yesterday I was out running errands only wearing a cardigan over my tank top! It's officially starting to feel like spring!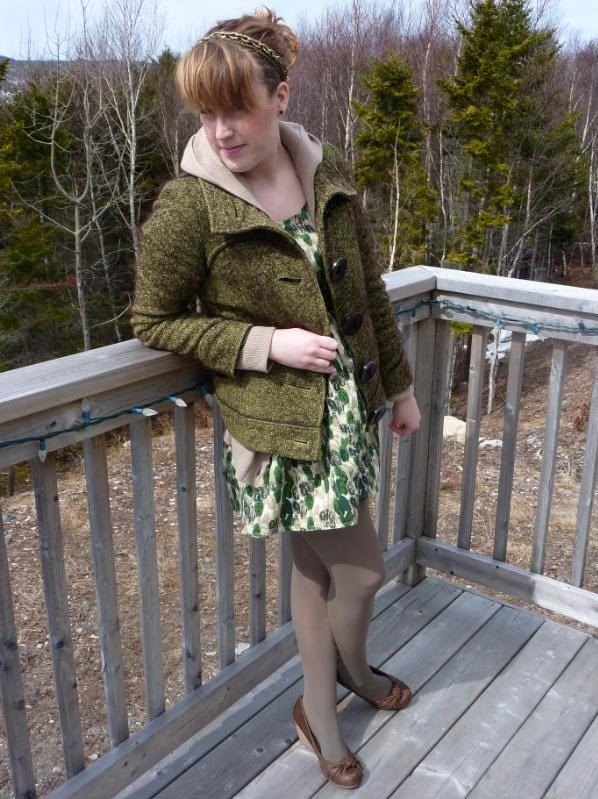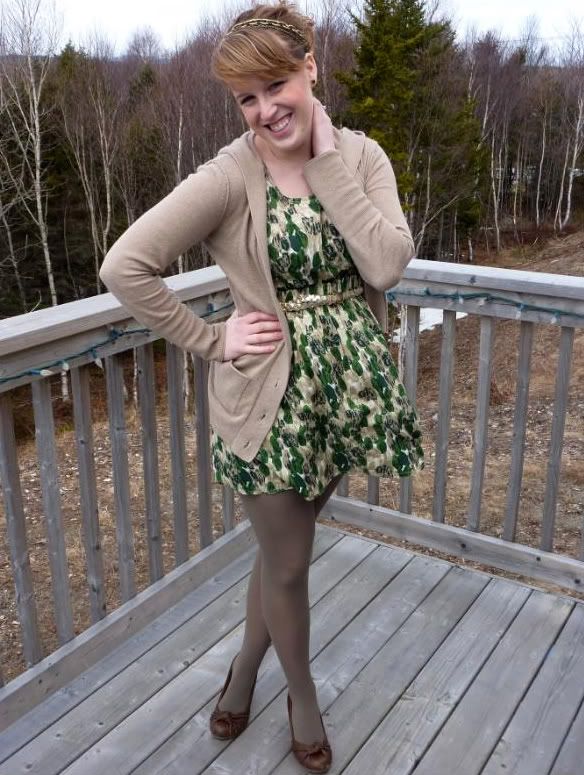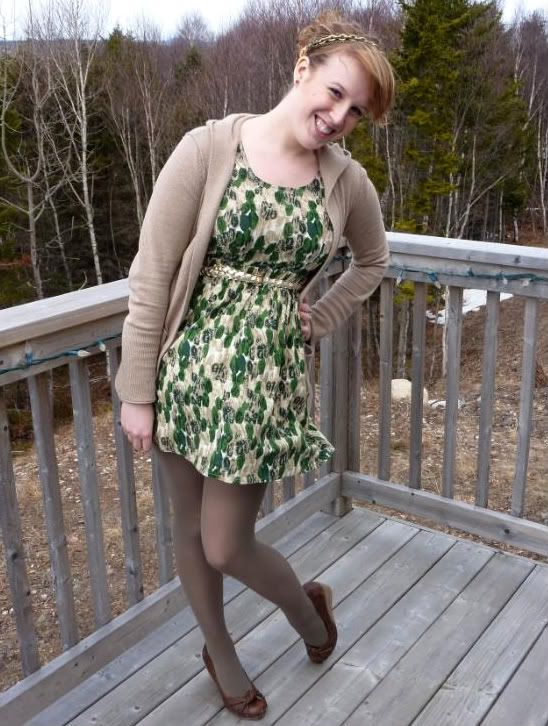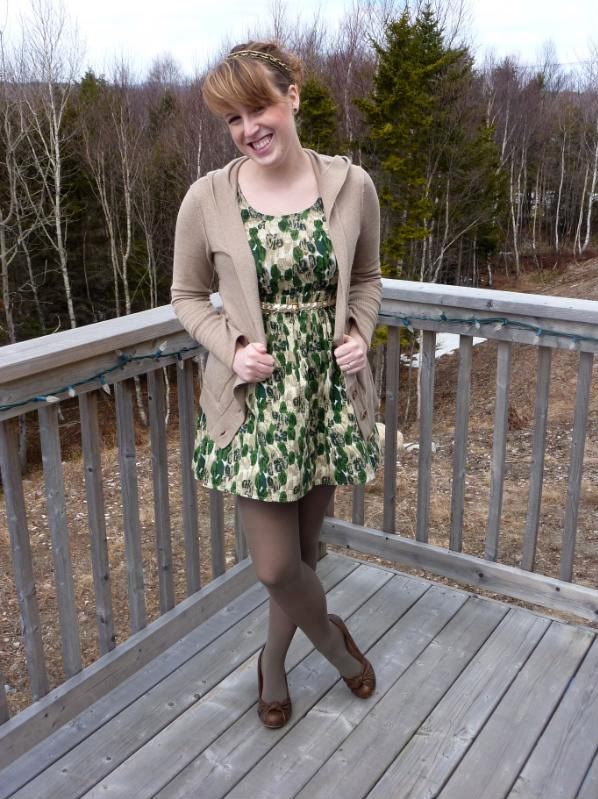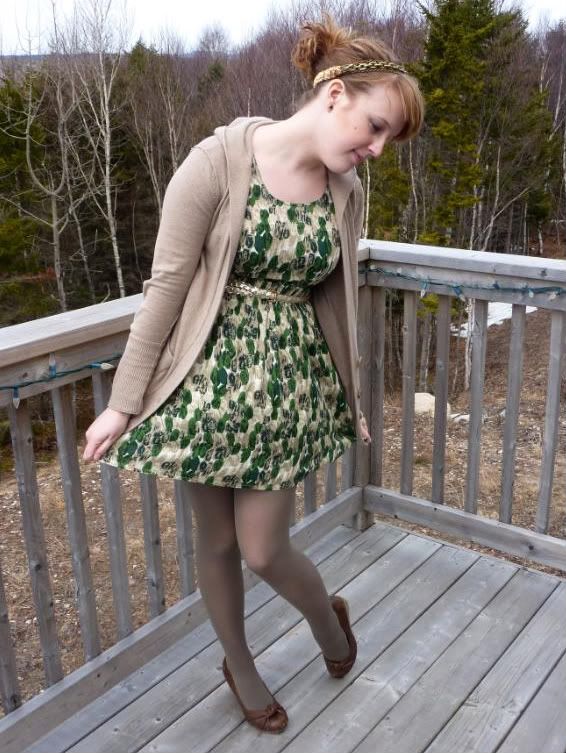 The Outfit
Dress: Lush- LuLu*s (ordered online, Jan '11)

Sweater: American Eagle (SJ, Sept '08)

Pantyhose: American Apparel (Halifax, Apr '10)

Wedges: Aldo (ordered online, Spring '10)

Belt: H&M (Darmouth, July '10)

Head band: Club Monaco (Halifax, July '10)
Have you entered the
Band Geek giveaway
to possibly win a lovely head band of your choice? Only 2 days left to enter!
Tweet