While it's not particularly beach season quite yet- doesn't mean you can't browse for the perfect bathing suit to sport once summer hits. And if you've gone down south this year or planning to- like so many people I know- you've probably already had a head start on browsing the racks or purchasing, whether it be in-store or online. A genre of bathing suit that has grown on me is the retro, vintage-esque suit that channels the 40's or 50's.
Fashion is cyclical. By re-emerging into the mainstream market, these styles of bathing suits have really caught my eye. Why am I loving these retro suits? They are cute, host a variety of feminine patterns, and flattering on a wide variety of body types!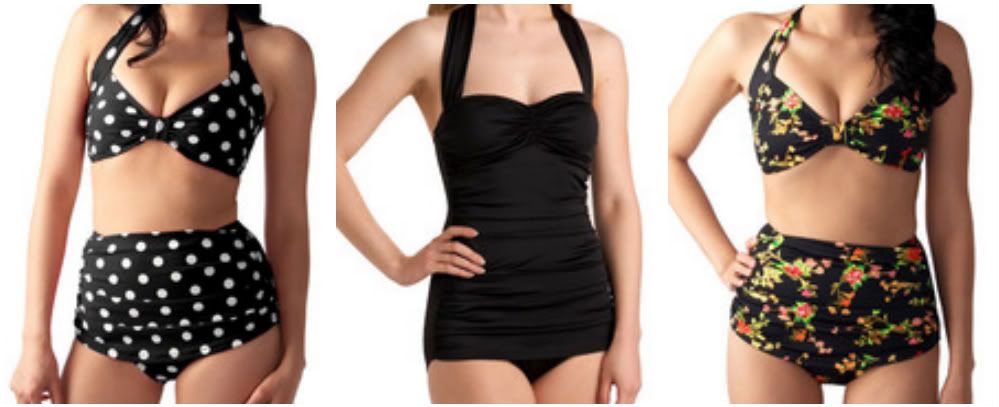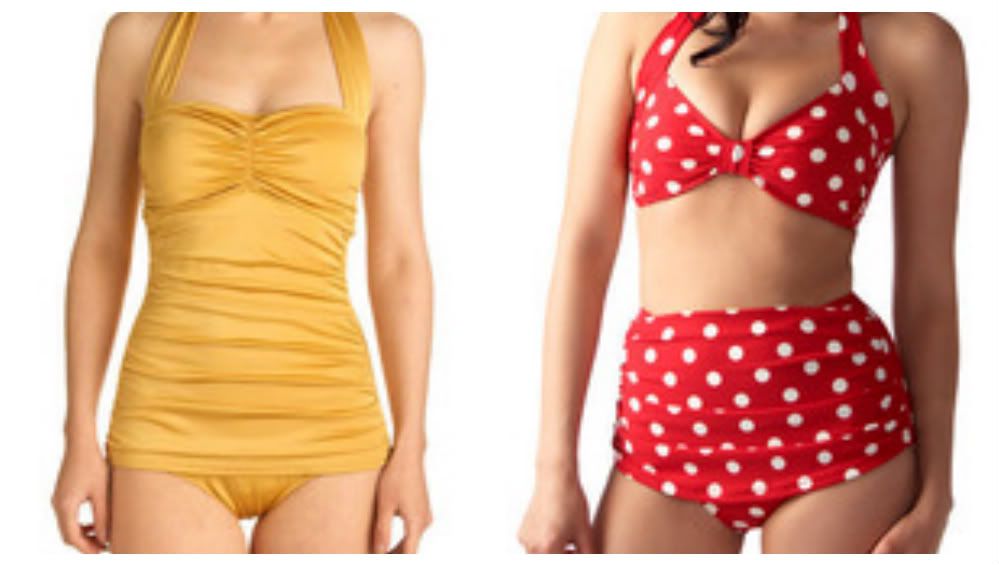 Source: ModCloth
While I'm warming up with the start of sandal season and baring my toes, I have't quite got that serious in regards to buying any swim wear myself. (Especially on a day like yesterday when it
hails
!) But I have been browsing! I like the above styles from
ModCloth
with preference to the two piece suits. For some more vintage-inspired pieces, I've also come across a good selection at
Shabby Apple
.
What are you looking for in the perfect bathing suit this summer?
Tweet