The item of clothing I fell in love with most the other weekend at the
Sympli Trunk Show
hosted by
PGal's Closet
were these sage palazzo pants! (I picked them up when B & I went to start a wedding registry there earlier this week!) Not only are they the most comfortable bottoms I've ever worn, they are really versatile in that you can dress them up or you can dress them down. They are soft, light-weight, and stretchy- and I can see them as being a potential wardrobe staple this spring and summer.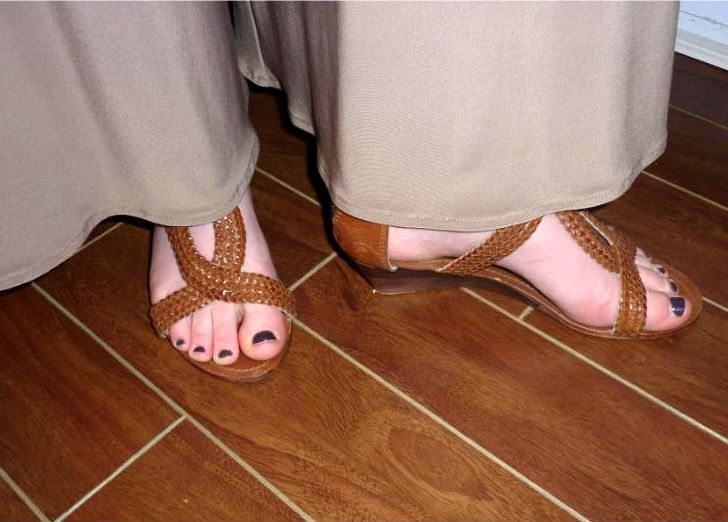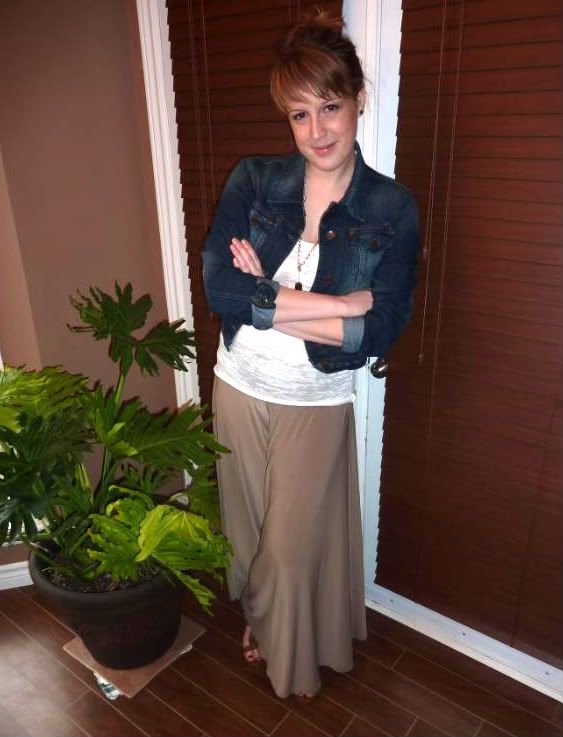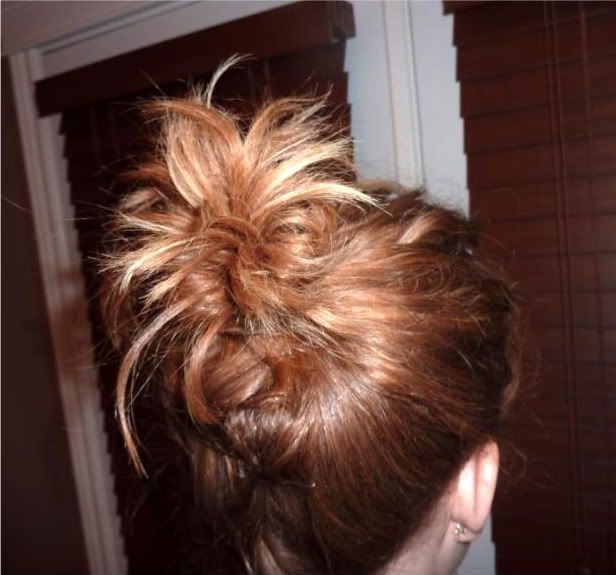 The Outfit
Jean jacket- Bluenotes (SJ, April '11)

Tank top- Alternative Apparel- Je Suis Prest Boutique (SJ, March '10)

Palazzo pants- Sympli- PGal's Closet (Rothesay, April '11)

Sandals- Steve Madden- The Urban Shoe Myth (SJ, April '11)

Necklace- designed and gifted by my friend Jaclyn a few years ago
Two items that are popping up in my outfit photos for a 2nd time this week are my jean jacket and wedge sandals. I have a feeling you might see these two a lot over this summer! I've always envisioned a jean jacket for so many looks and I finally got around to picking one up last week. It's something that goes with almost anything, adds a feeling of "effortless cool", and not something you have to spend a lot of money on. And these sandals with a modest wedge go with so many things in my wardrobe- I'll be likely if I don't wear them out by the end of the summer!
I realized I haven't seen anyone else wearing sandals yet! Is it just me or have anyone else starting showing off their toes yet?
Tweet