My second one this season- I've fallen in love with the maxi dress. And who can pass up a cute and comfortable dress for $30? That's what I love about H&M- you can pick up seasonal staples without really having to pry open the piggy bank.
Easter weekend we had dinner with B's family Saturday evening and my family Sunday. These photos were snapped by B outside in my parents' backyard.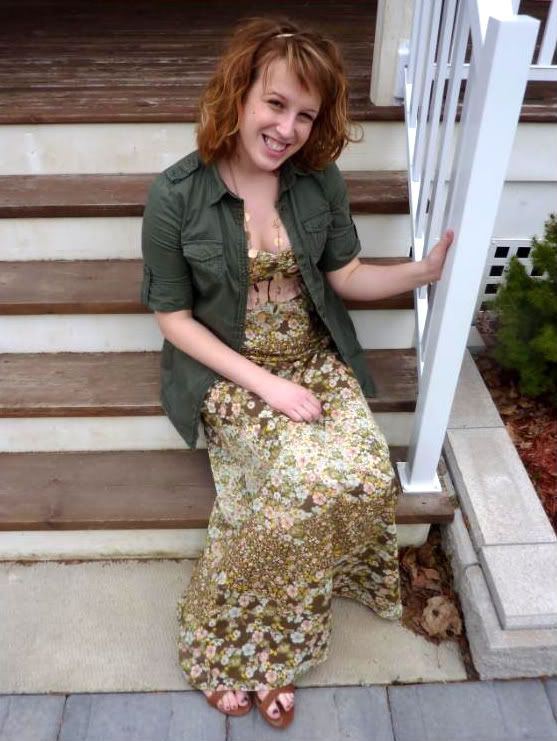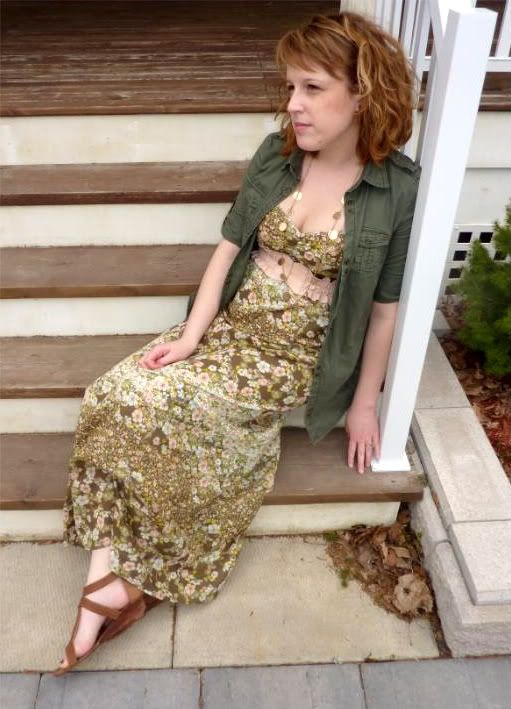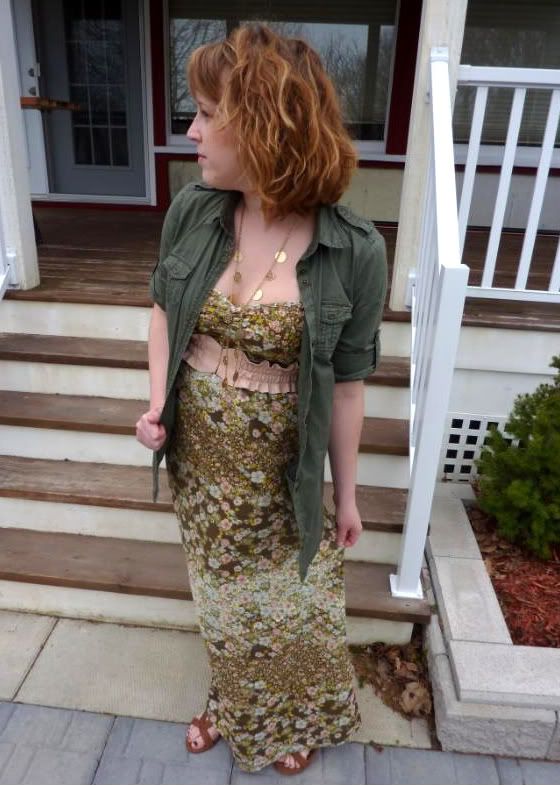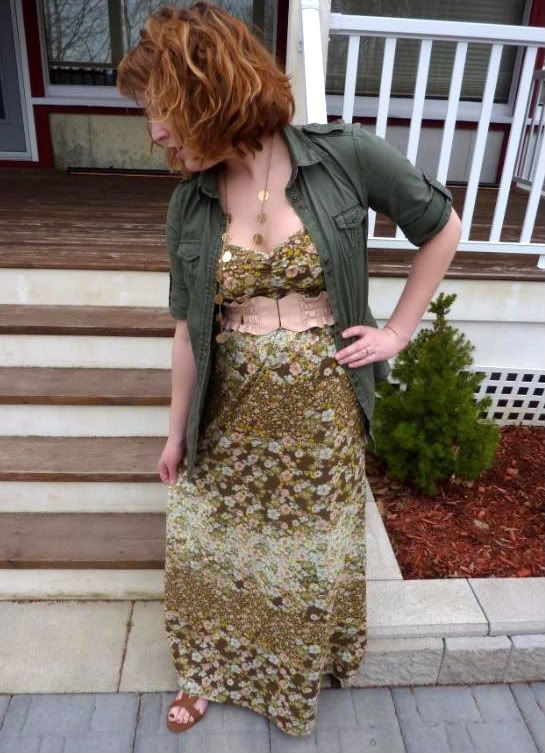 The Outfit
Military shirt: Mango (Toronto, June '10)

Maxi dress: H&M (Moncton, April '11)

Belt: H&M (Toronto, Sept '10)

Necklace: Banana Republic (Freeport, Nov '10)

Sandals: Steve Madden- The Urban Shoe Myth (SJ, Apr '11)

Headband: Splurge (Halifax, Fall '09)
Hope the Easter bunny found your all!
P.S. Stay tuned- I have an exciting giveaway coming up beginning of next week!
Tweet