A little belated, but here is my outfit from my Valentine's date with B two weeks ago. (I also cannot believe how fast February flew by..and that we kick off the month of March tomorrow.) Essentially, I just wore the same outfit I wore to work that day; it seemed appropriate for a dinner date at
Church Street
. To tell you the truth, this wasn't exactly the outfit I started my day out in... I was actually wearing my Eve Gravel skirt that morning, rushing around to get out the door and in a manner that only a
really
clumsy person can achieve I managed to catch one of my skirt pockets on a door knob and practically tear the pocket off! (I know, sounds ridiculous!) Thankfully the skirt has since been to
Asha's Alterations
(my usual choice for tailoring, fixes, alterations) and looks
good as new
!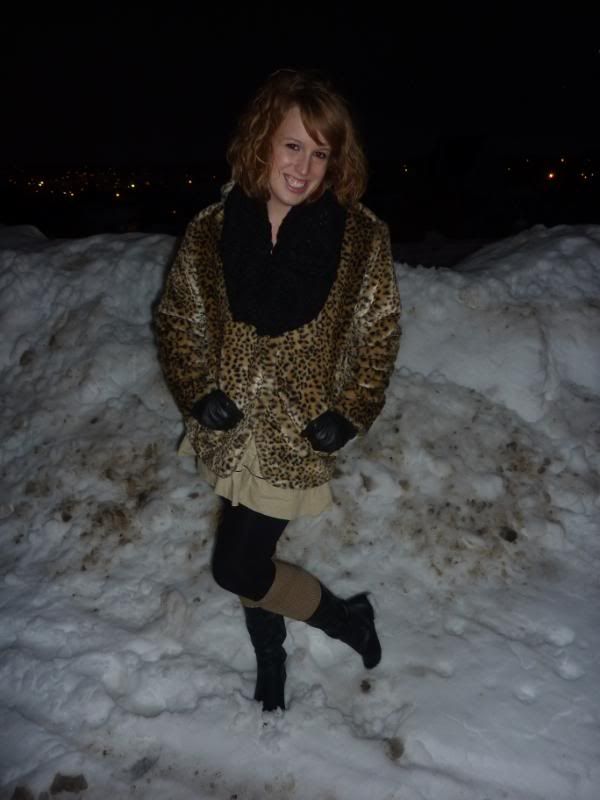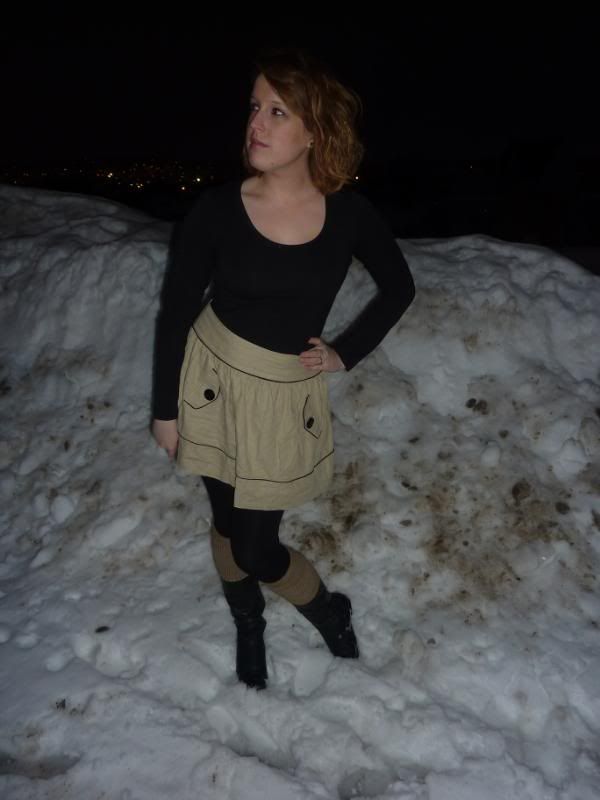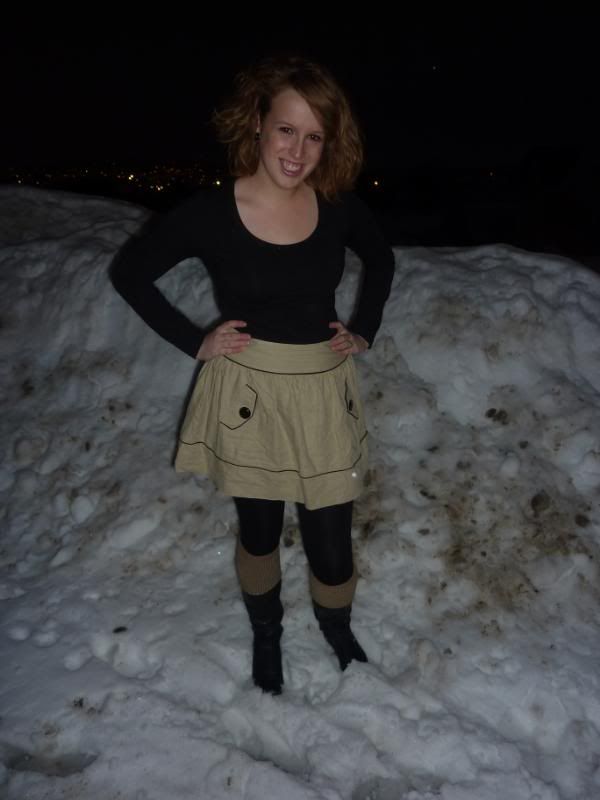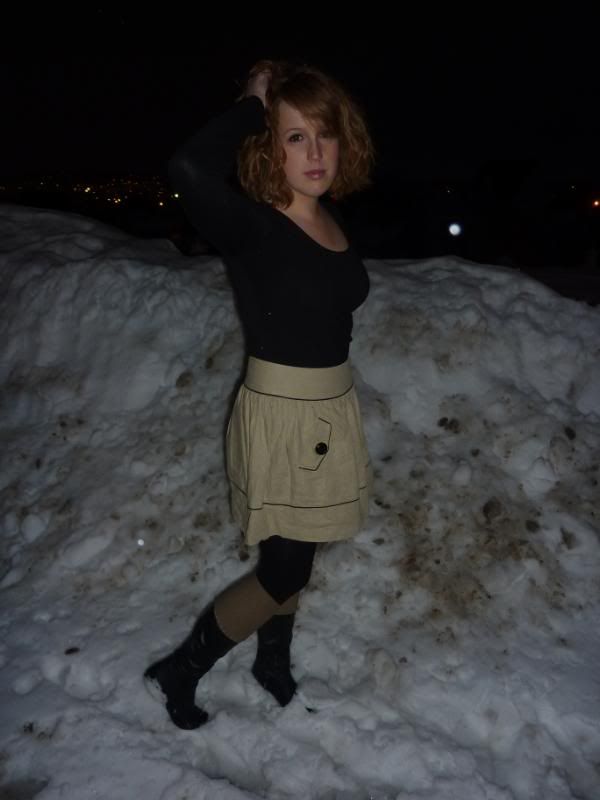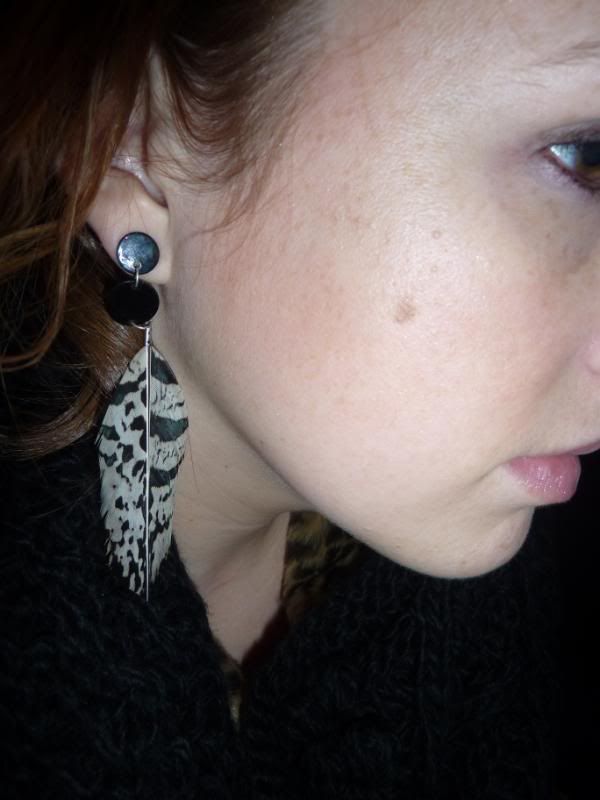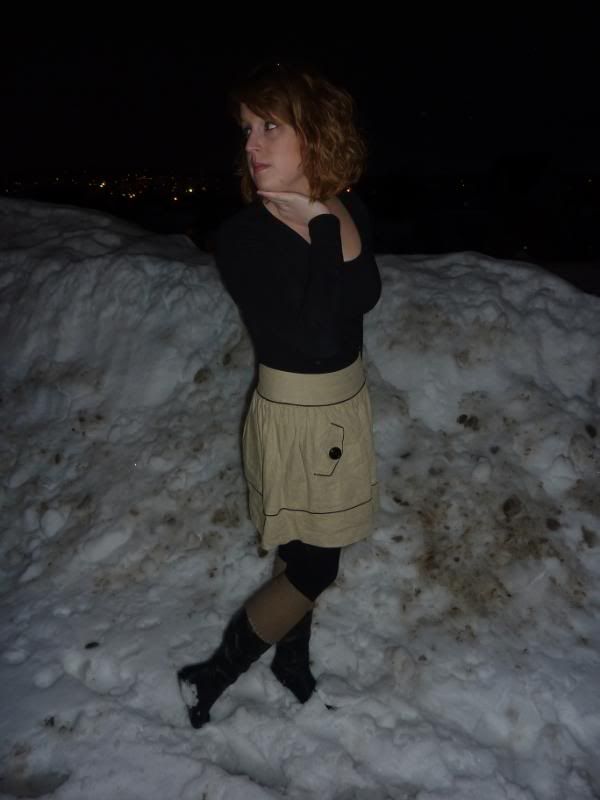 The Outfit
Black long sleeve tee- H&M (Toronto, Sept '10)

Beige skirt- Kensie Girl (Liquidation World, March '10)

Black leggings: C'est Moi- Je Suis Prest Boutique (SJ, Dec '10)

Beige knit socks: American Apparel (Halifax, Feb '11)

Boots: Town Shoes (Halifax, Oct '07)

Feather earring: Little Burgundy (Montreal, June '10)

Animal print coat: Joe Fresh Style (SJ, Oct '10)

Black Snood: C'est Moi- Je Suis Prest Boutique (SJ, Jan '11)
This week is shaping up to be a busy one! I'm looking forward to events such as the
Fashion Social
at the
Canterbury Lounge
(I had an awesome Saturday evening of dancing there this weekend with lovelies that include
Kate
,
Kiera
, Chantale, Nadine,
Barb
, & Candice!) and then the
See Me
gallery hop that was rescheduled for this Friday!
Will I be seeing you at either of these events?
Hope so!