Two weeks ago I attended a ladies' black dress party uptown with friends, ending the night at the
Canterbury Lounge
. One thing that is considered for all women to have in their closet in the little black dress (typically abbreviated to LBD). Given that, and my over-stuffed closet, can you believe that I only have one black dress...?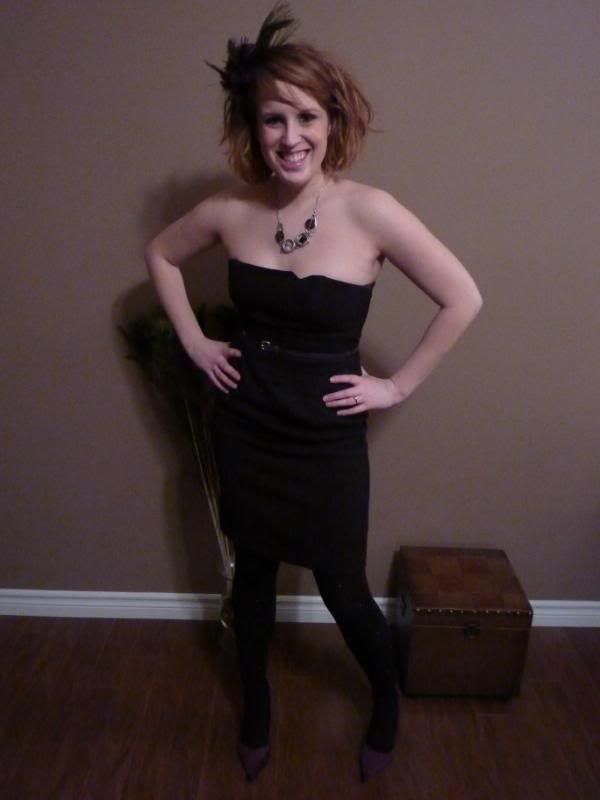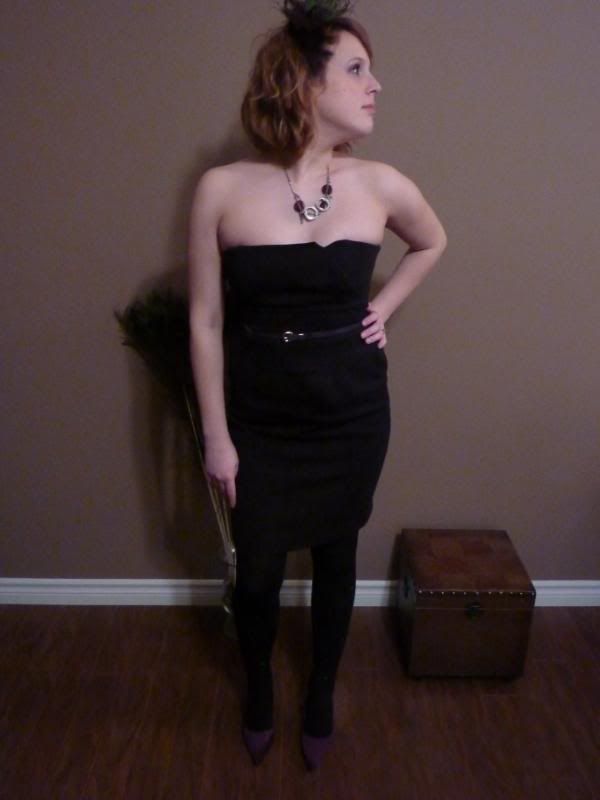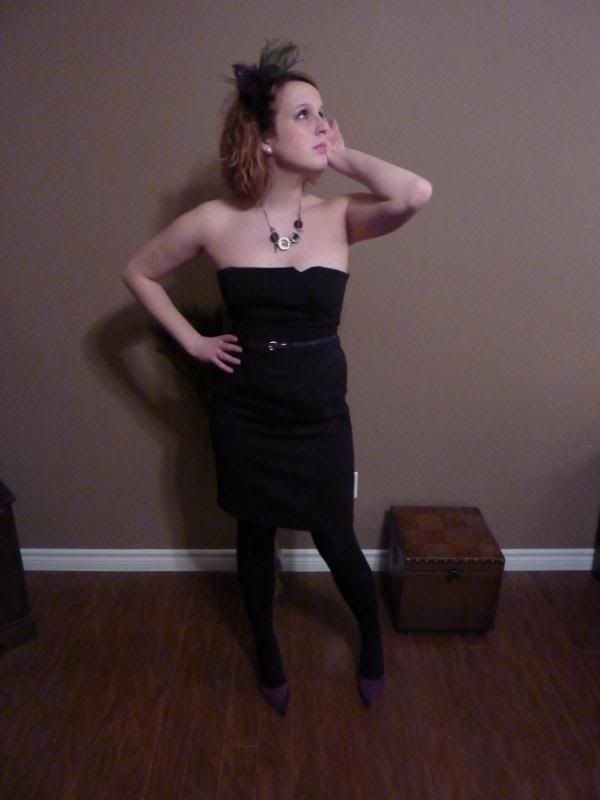 The Outfit
Dress- David Meister- Winners (Toronto, Sept '08)

Skinny belt- Joe Fresh Style (SJ, Jan '11)

Pantyhose- ModCloth (Jan '11)

Shoes- Guess (gifted from my sister, Dec '10)

Necklace- Anne Marie Chagnon (Montreal, June '09)

Headband- Splurge (Halifax, Jan '10)
In mentioning my over-stuffed closet, I plan to thin out some of my clothing in preparation for another round of
Out with the Old, & In with the New
at Rhoda's Flea Market on
Sunday, February 20
! Hope to see you out (whether you want to sell and/or browse- so mark your calendars ladies!
Kiera
has kindly offered to help me sort through and part with some of my items before the big day- this should be interesting!