I'm sure you're all getting a little tired of seeing my living room wall by now! Unfortunately weather hasn't been particularlyn friendly enough to be standing outside without being bundled up! If we aren't experiencing a snow storm, we're being attacked by the wind chill! Hmmm...I really need to beef up my efforts in finding some interesting, but sheltered locations for photos.
I'll admit, I'm a little jealous of southern style bloggers who have such picturesque outdoor backdrops in their outfit photos this time of year! Thankfully, the sun came out in full force this weekend, and despite that the city is still buried in snow, the atmosphere was a little reminiscent of spring!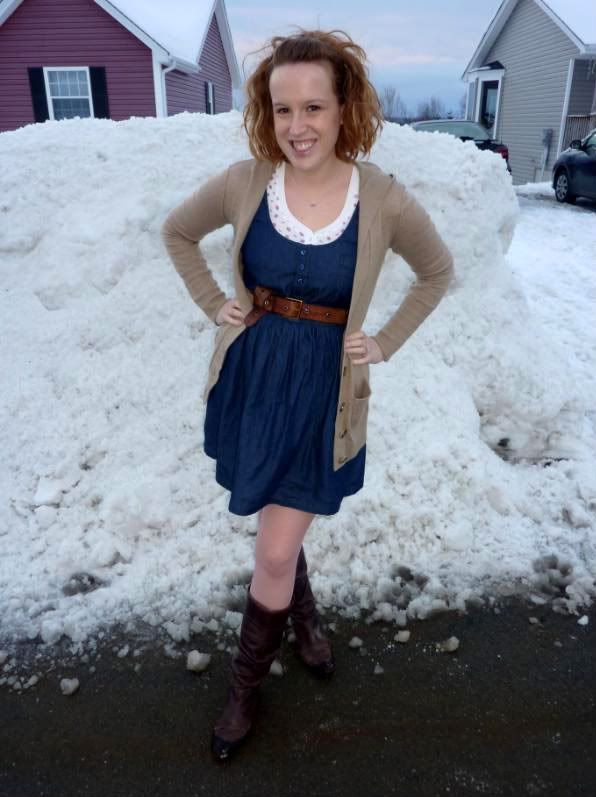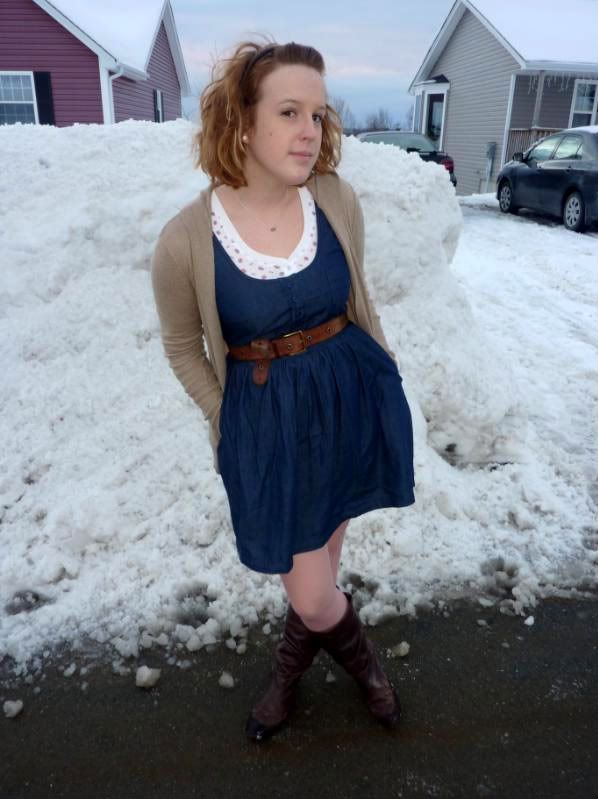 (Please excuse my dirty boots)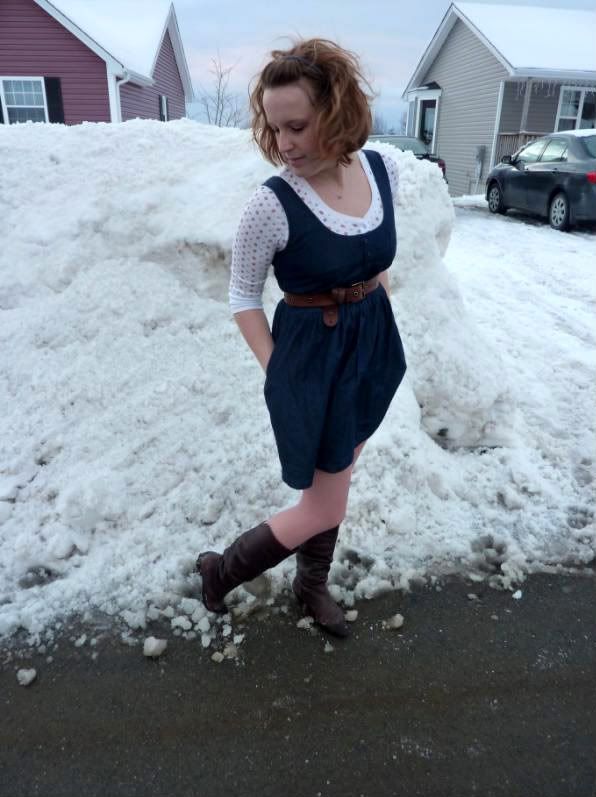 The Outfit
Jean dress: Jack BB Dakota- Je Suis Prest Boutique (SJ, Jan '11)

Floral top: Aerie (ordered online, Spring '09)

Pink pantyhose: American Apparel (Halifax, April '10)

Belt: American Eagle (SJ, 9 yrs ago)

Boots: Aldo (gifted from parents, Dec '10)
The photos above were shot in front of the snow banks at the end of my driveway! With more snow expected this week, I'm not too sure where we are going to put it all!
Oh, and here's something to break those winter-time blues! On Thursday (February 10),
Manchester Shoe Salon
is lauching their
Super Savings Days-
buy a clearance item at 50% off and choose a 2nd clearance item at 75% off!