You'll find my favourite little shop on King Street once you climb all the way to the top!
Silver Daisy Designs
, run by a mother-daughter team, is a unique uptown boutique that opened its doors this past summer. I first popped in for a visit after I caught view of their cute display window while roaming uptown one day. Remember the feature I did on their store
back then
?
I recently met up with the lovely Kate Lordon over a cup of coffee to chat about the recent changes to her store. I had heard that she was bringing in
clothing
and I wanted to get all the details! Within recent weeks Kate has brought a few lines of romantic feminine pieces but she plans to add to the labels she's currently carrying.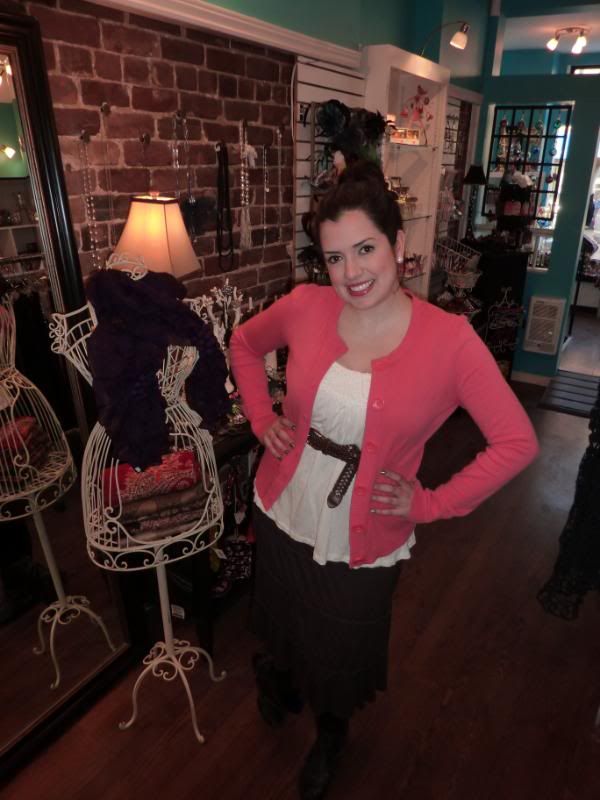 So what clothing types can you expect to find on the racks at Silver Daisy Designs? Kate says she's looking to bring in looks that are girly, comfy-casual, and boho chic for starters. She aspires to fill the gap of what Saint John doesn't have, but has a need for. She wants to offer her customers items that are feminine, fun, and affordable.
I wanted to get Kate's perspective on what inspired her to make the shift in merchandise in her store. She excitedly talks about how she dreams of creating a girly one-stop-shop. She'd like to see women be able to come in and be able to find their make-up, outfit, and accessories all in package: a retail haven where you can indulge and spoil yourself! And now seems like a perfect time with a fancy
new shoe store
opening up next door in March!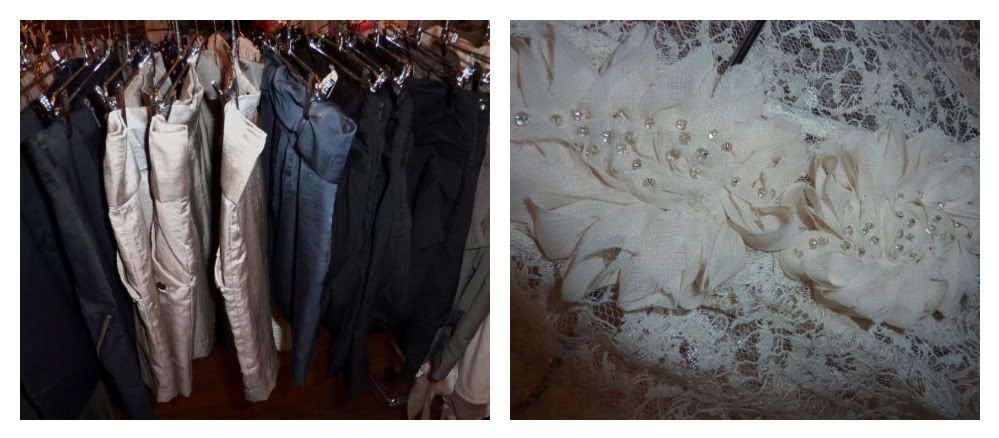 Along the tiffany blue walls you'll also find such treasures as hair accessories, jewellery, cosmetics, hand bags, and bath and body products. They'll be keeping a small section of giftware and of course Silver Daisy will still be an excellent source for Matt & Nat purses! We'll be seeing another purse line coming in as well as bold costume jewellery, more sterling silver jewellery, bridal headpieces, and prom and romantic headpieces.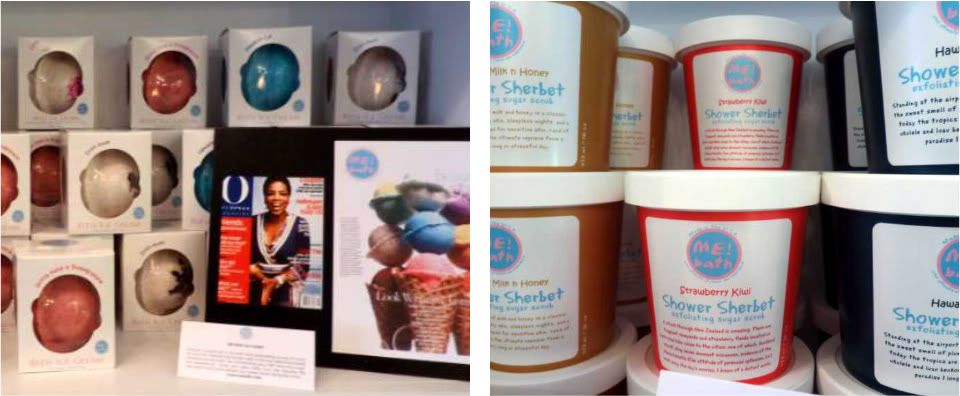 Kate creates some pretty stunning pieces of jewellery. I asked her about her creative process. Her favourite materials she loves working with are crystals and sterling silver. She indicates that she strives to create pieces that are unique and have an elegant aspect to them.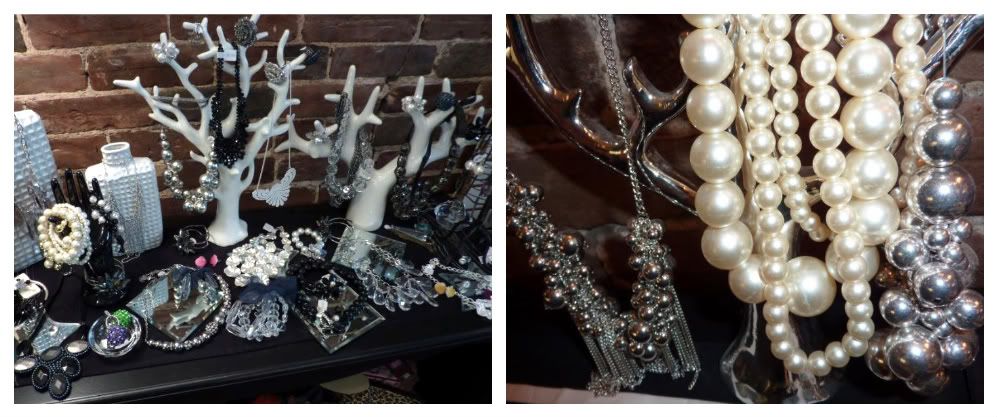 What other things for spring can we expect to find at
Silver Daisy Designs
? Kate is forecasting opaque tights in bright colours, floral and lacy garments, and just more clothing and jewellery in general!
You can check out
Silver Daisy Designs
on their
website
, on
Facebook
, or stop by for some retail therapy at 80 King Street in uptown Saint John!
If you haven't already had a chance to enter the giveaway,
click here
to enter for the chance to win a beautiful necklace and earring set and a $50 gift certificate from
Silver Daisy Designs
!