...did it with the candlestick in the observatory!
I know, you must be incredibly tired of listening to me whine about the snow, cold, and the blistering wind on the east coast here. Because of yesterday's weather, outfit photos outside were a no-go...there was no way I was taking off my coat and mitts!
And speaking of outfit photos, I'm excited to have local photographer
Sean McGrath
snap my outfit photos (featuring a few new wardrobe additions) this Saturday! This weekend is fairly jam-packed! Saturday I'm subject my hair to a long overdue cut and colour, followed by the afternoon's photo shoot. That evening I'm looking forward to a girls night out uptown, anticipating that we'll end the night with a few dance moves at the
Canterbury Lounge
. Sunday morning, I'll be pulling myself out of bed bright and early and lugging my previously-loved items to Rhoda's for
Out with the Old & In with the New
! (I still need to do a final pull of items from my closests...the fact that closet is plural is largely why I need to clean out my closet again!) Hope to see you there!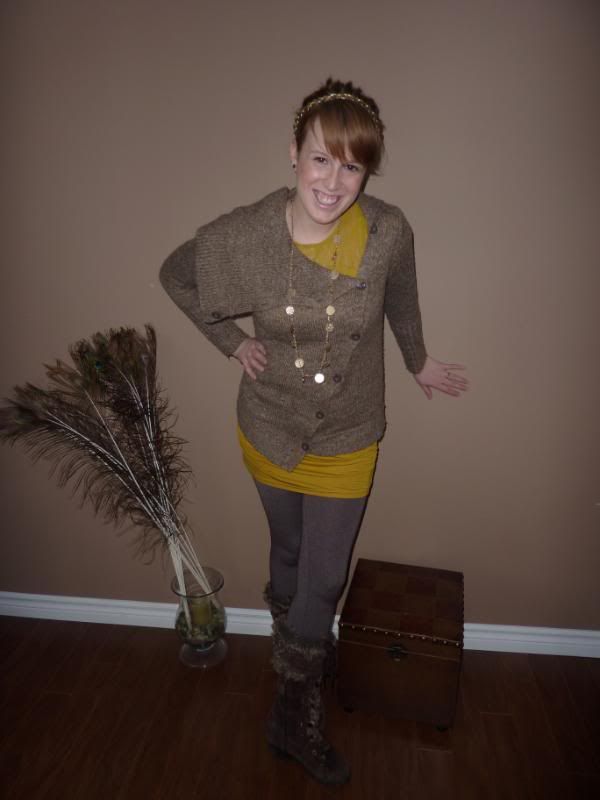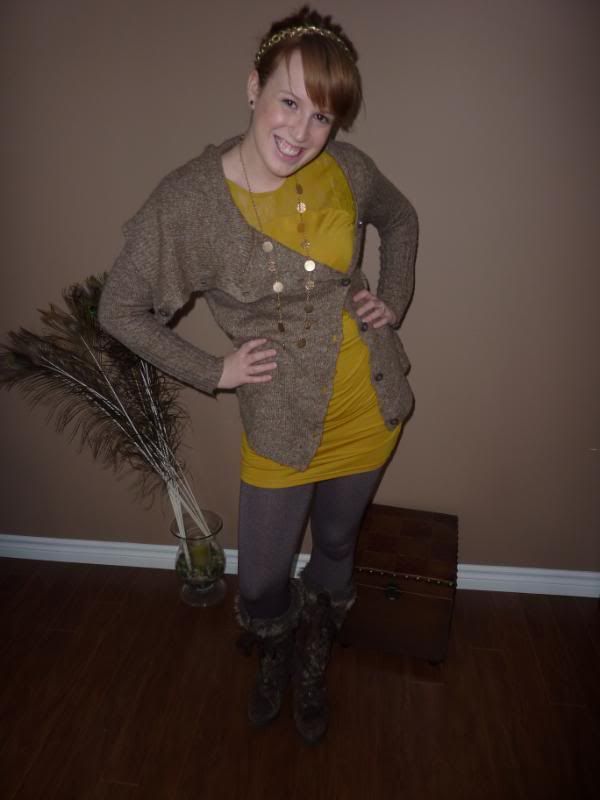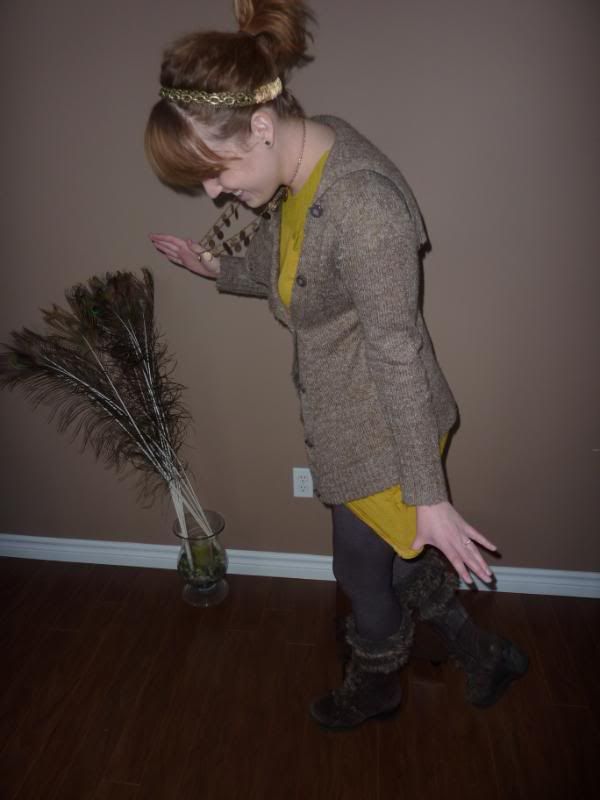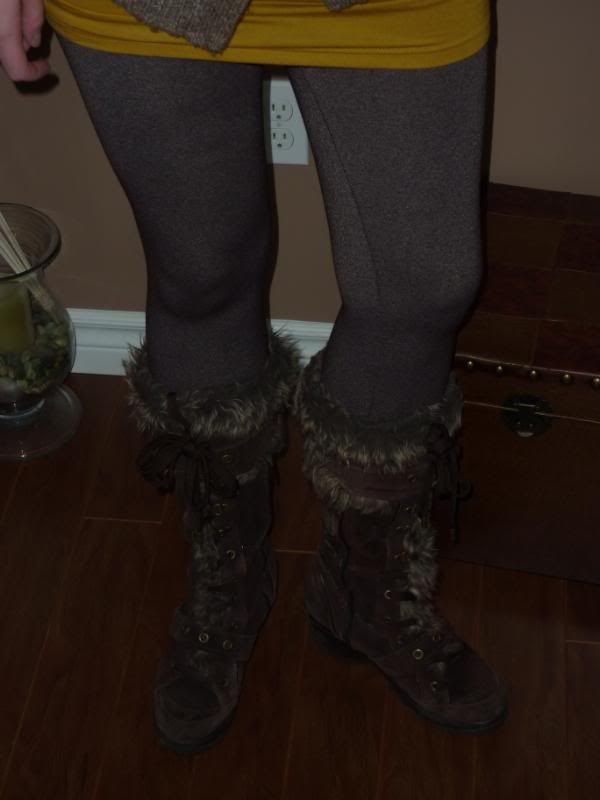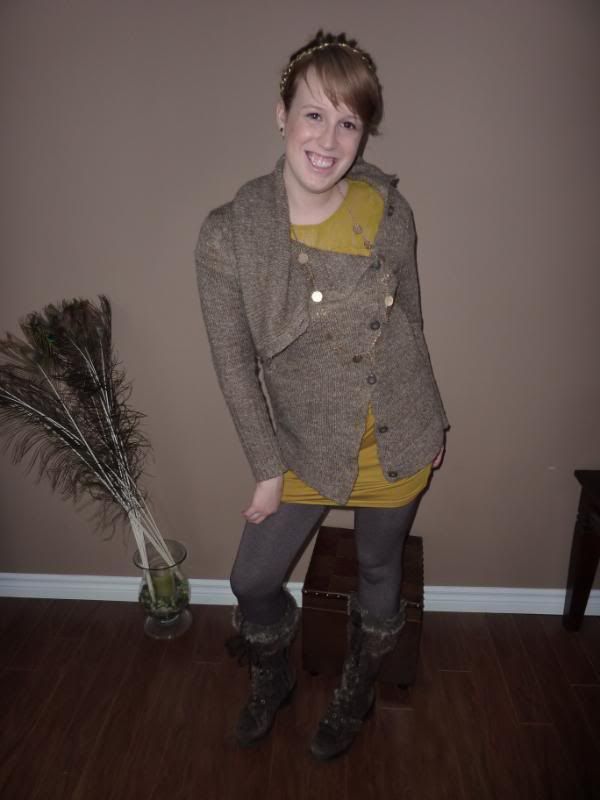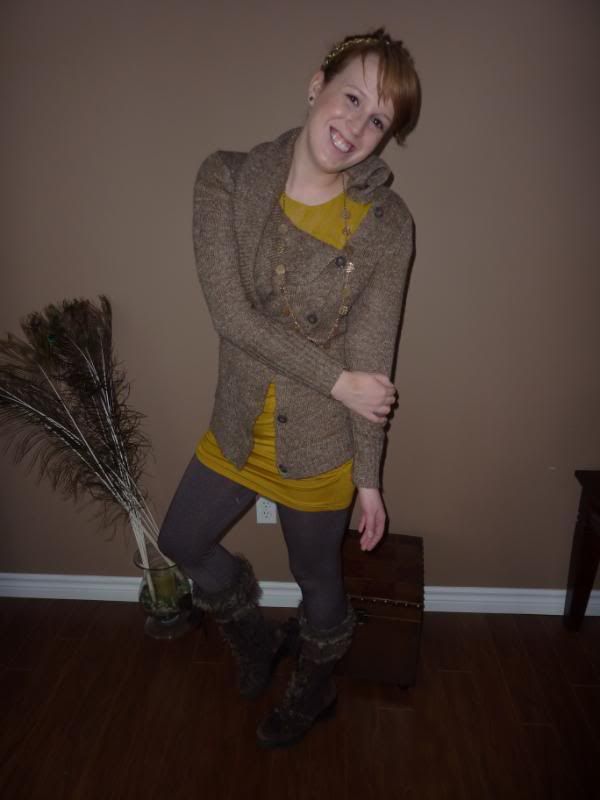 The Outfit
Sweater: Kensie- Je Suis Prest Boutique (SJ, Sept '10)
Dress: ModCloth (ordered online, Jan '11)
Leggings: C'est Moi- Je Suis Prest Boutique (SJ, Oct '10)
Boots: Aldo (ordered online, Oct '09)
Necklace: Banana Republic (Freeport, Nov '10)
Headband: Club Monaco (Halifax, July '10)
Also worth mentioning: are you going to
The Salty's
(celebrating Saint John's social media community) tonight at the Saint John Ale House? (The event runs from 5pm-7pm). I'll be jaunting across town to get there after work today! Check out all the talk generated about these media award nominees on twitter via the hastag #saltys.
Don't forget to check back later today to find out the winners of the
Silver Daisy Designs Giveaway
! Thanks again to the lovely Kate Lordon sponsoring this giveaway by providing the beautiful jewellery set and giftcard to her store! I've also got another surprise for you all tomorrow...