Outfit two from the photo shoot with
Sean McGrath
was shot in an alley uptown. The alley that ended up being more of a wind tunnel than a shelter from the gale gusts! We would take a few photos and then I would grab my jacket and jump up and down to stay warm while we waited for vehicles to pass by in the alley.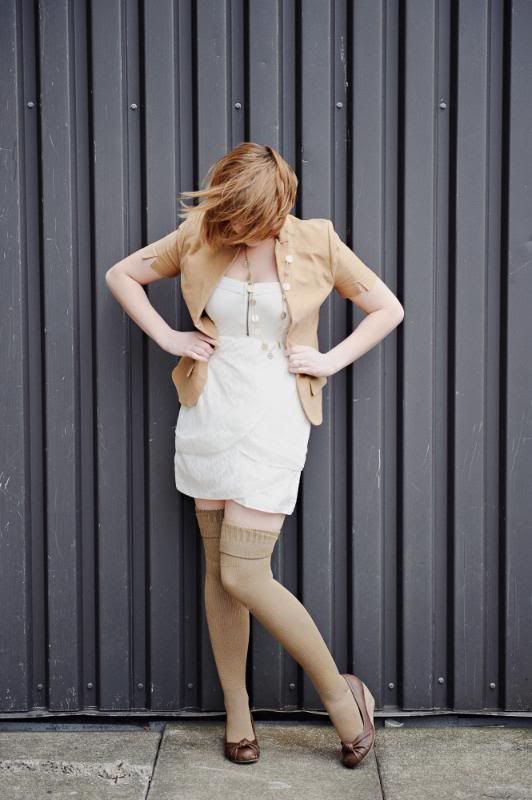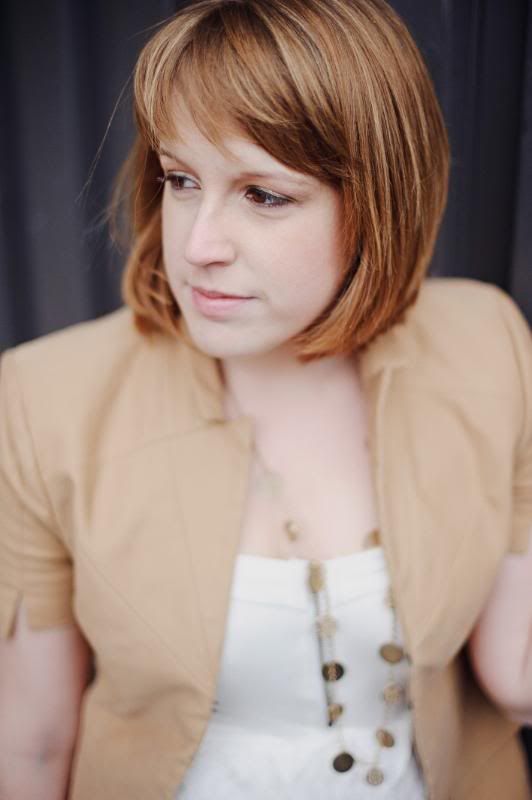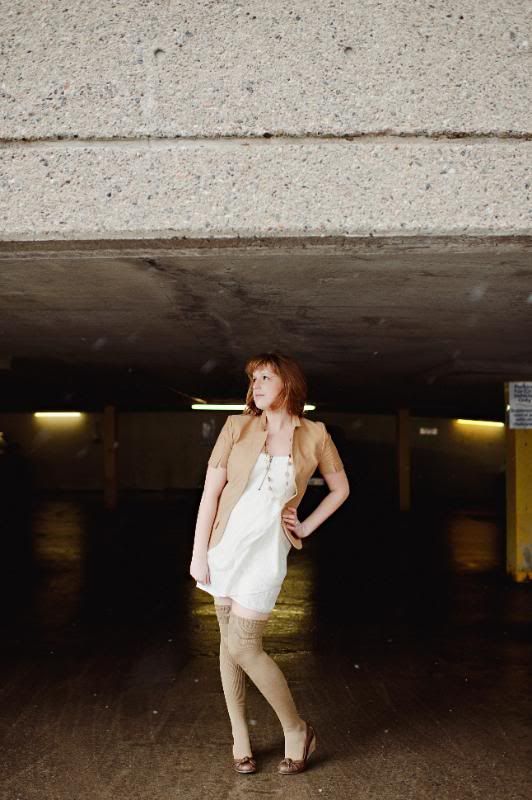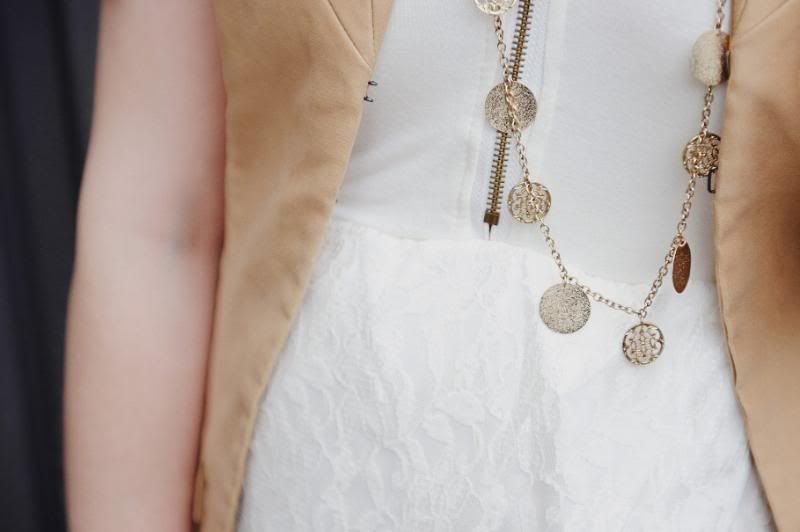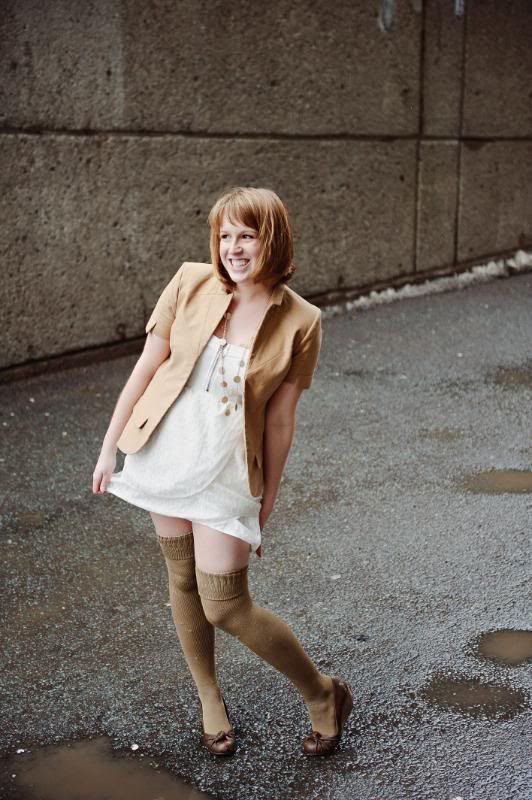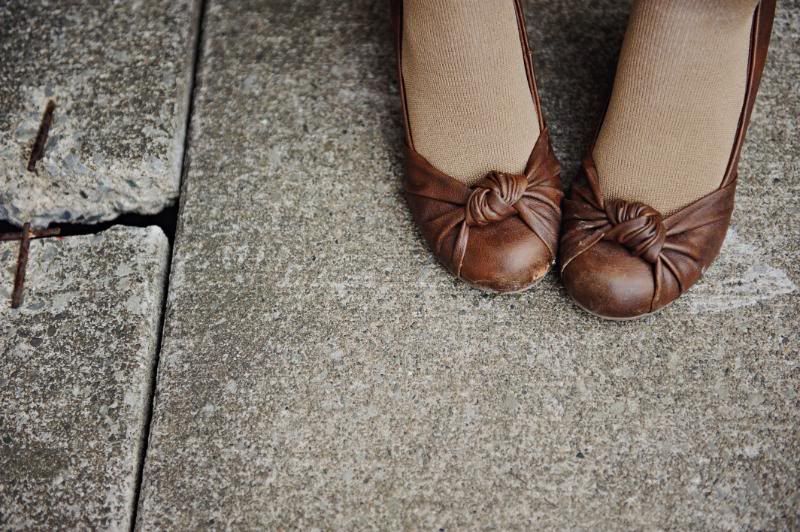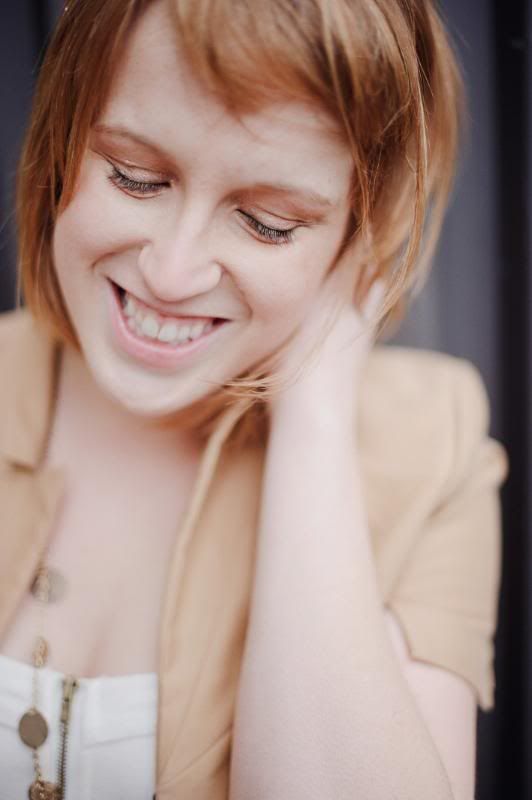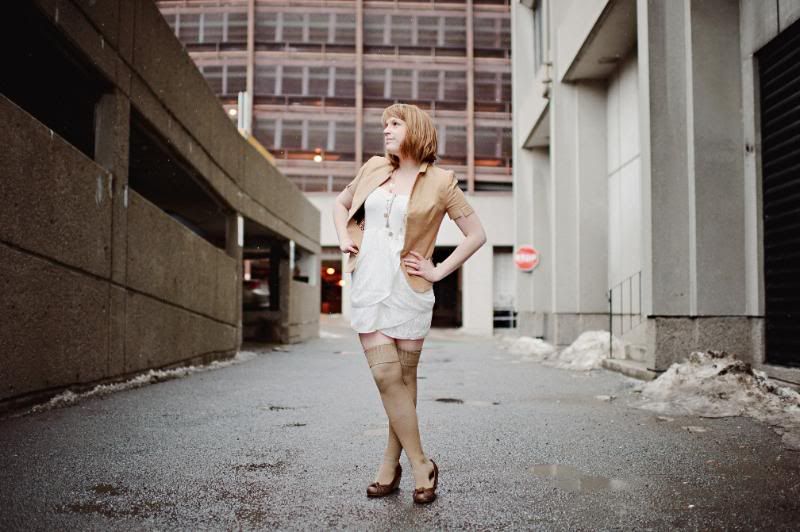 Photography by Sean McGrath
The Outfit
White dress: Red Berry- Sweet Pea (Halifax, Feb '11)

Blazer: BB Dakota- Je Suis Prest Boutique (SJ, Summer '10)

Thigh-high socks: American Apparel (Halifax, Feb '11)

Wedges- Aldo (ordered online, Spring '10)

Necklace- Banana Republic (Freeport, Nov '10)
I picked up these thigh-high knit socks when browsing the 80's reminescent
American Apparel
a couple of weekends ago while visiting girl friends in Halifax. As I approached the cash with them tucked under my arm, I noticed one of the sales girls was wearing the exact same pair. She was very enthausiatic about my choice, tossing up her skirt to show me how far they rolled up (secondary to letting me know she was wearing bloomers). She said they went up high enough to be like pants...and then just dropped the "like" altogether and next thing I know she was calling them pants! I loved her enthausium but can't say I agreed on the pants part...that was a bit of a stretch...
Don't forget! Today is the last day to enter to win a ticket to the Silver Daisy Design's
Fashion Social
. I'll draw a winner by random after the contest closes at 5pm tonight. The giveaway winner will be posted Friday morning!