I wanted to start out this post by announcing the winner of the free ticket to
Silver Daisy Designs
'
Fashion Social
!
Congrats to Dominique Leger!
Thanks to Kate for kindly providing the ticket. I hope to see you at the
Canterbury Lounge
(@ 7:30pm) next
Thursday (March 3)
for a little fashion based fun all while supporting a local girl's health. All proceeds from the Fashion Social will be going toward assisting with the travel and medical costs associated with her treatment. You can purchase tickets at
Silver Daisy Designs
on
80 King Street
. (Psst. You can also visit
BarbBarbBarb
for another shot at winning a ticket!)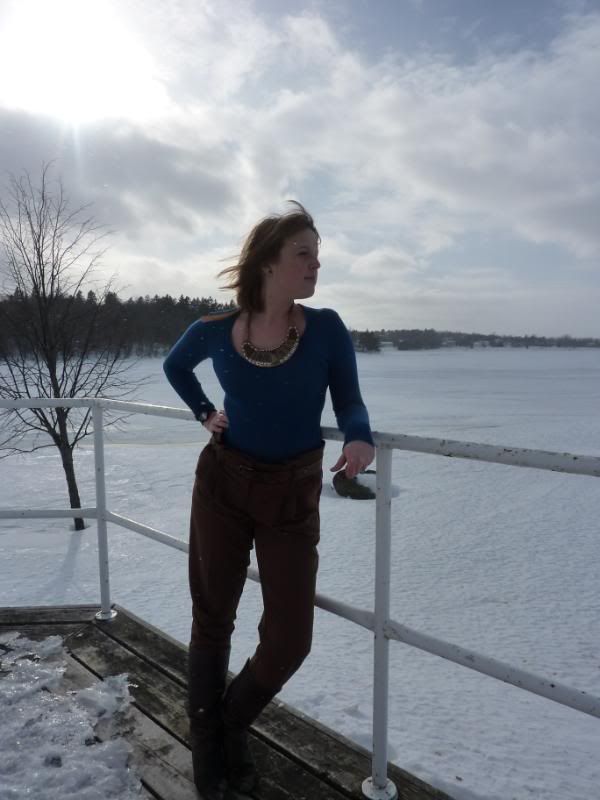 So earlier this week I was driving through Rothesay, running a few errands, when I spotted all the ice fishing shacks on the Kennebecasis River, right off of the Renforth Wharf. It's been a really long time, but sitting down by this wharf (even covered in snow) reminds me of the many early morning rowing practices I crawled out of bed for. I loved being out on that water, with no sounds other than our oars hitting the watter as the sun started to come up over the hill. But this time of year this is the popular spot of ice fishing in the area.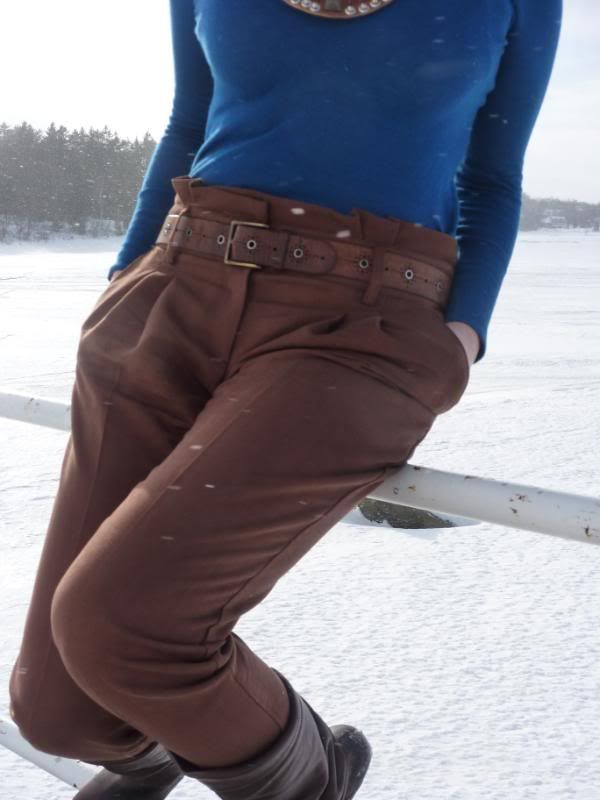 The Outfit
Top: American Eagle (SJ, Dec '09)

Pants: ASOS (ordered online, Jan '11)

Belt: American Eagle (SJ, 7-8 years ago)

Boots: Aldo (gifted from parents, Dec '09)

Necklace: gifted from Kristen (Dec '09)
These pants were a pair I recently ordered from
ASOS
overseas. I always get nervous with online shipping and whether the fit willl be quite right. Thankfully this pair, along with another pair of trousers, fit perfectly. What wasn't so great was the bill I was faced with (despite the fact I scored on free shipping). Canada Customs charged me 18% in duty and then 15.3% in GST (over 30% of the package's worth)! Yikes! Thankfully the postman turned over my package and showed me what form to fill out to appeal the cost. Have any of you been hit with such high costs with international packages?