I intend to make greater efforts in making my back drops a little more interesting or appealing than my living room wall. I have to admit, the winter cold has been a bit discouraging and I'm a bit of a wuss when it comes to dropping temperatures. It's been a few years since I've seen this much snow and banks this high.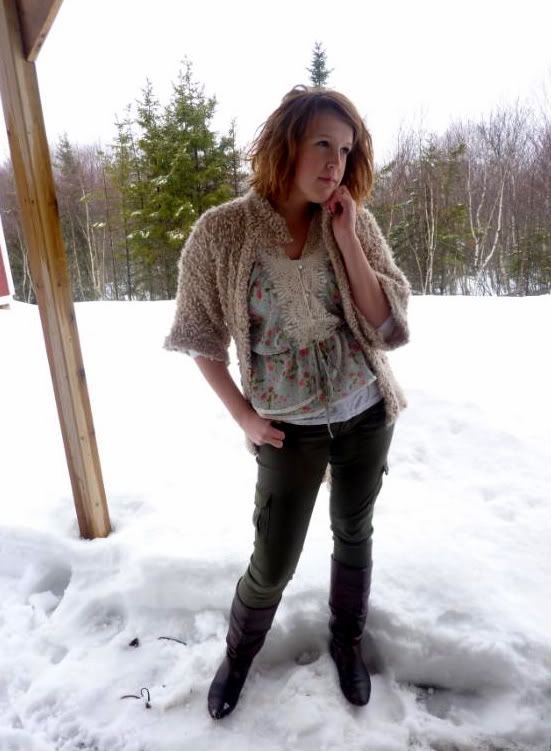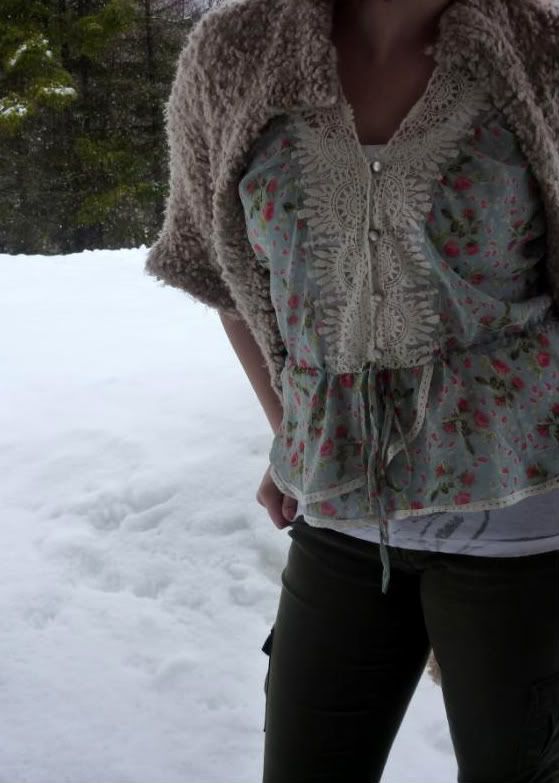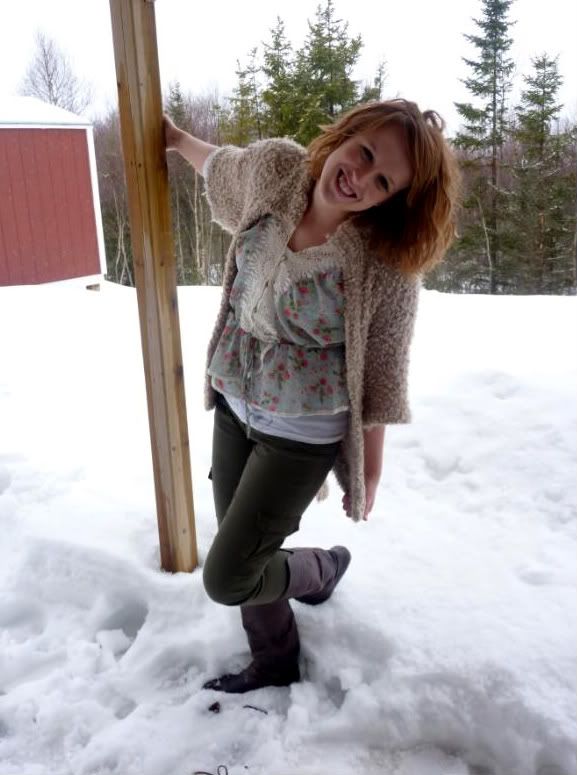 The Outfit
Floral top: Do & Be- Silver Daisy Designs (SJ, Jan '11)

White shirt: American Eagle (SJ, Winter '09)

Skinny cargos: Paige- Envy (SJ, Sept '10)

Sweater: Kensie (won in online contest, Oct '10)

Boots: Aldo (gifted from parents, Dec '09)
But the nature of my backgrounds isn't the only goal I've recently considered when it comes to my blog and content. If anyone was present at the
Independent Fashion Bloggers Evolving Influence Conference
in NYC last Thurday (so jealous!) or, like me, tuned into the livestream, I'm sure you won't hesitate to agree that the words of advice and insight served from the panel discussions were valuable and inspiring. I know it's made me jumpstart a brainstorm, tap into my inner creativity, and start a list of to-dos.
With the word blogger becoming saturated term, it takes real work to find your niche, talk about something you know, and continously work at improving your blog...all the mean while trying to stay with, or even ahead of the curve. A blog needs to be attractive to your readers to keep their attention. And IFB's conference content, presented some novel ideas (to me) to inspire some upcoming changes you will see on my blog!
P.S. Happy Valentine's Day!