Tweet
Anyone who knows me, will find it no surprise that I'm attracted to peacock-related accessorizes and prints. Last weekend, while in Moncton to visit my sister for her birthday, I did a little shopping. I had a difficulty making decisions within Aldo's accessory store, but with the jewellery being budget-friendly and me being on a timeline, I snapped up a few items. This peacock necklace was one of the items I couldn't leave without.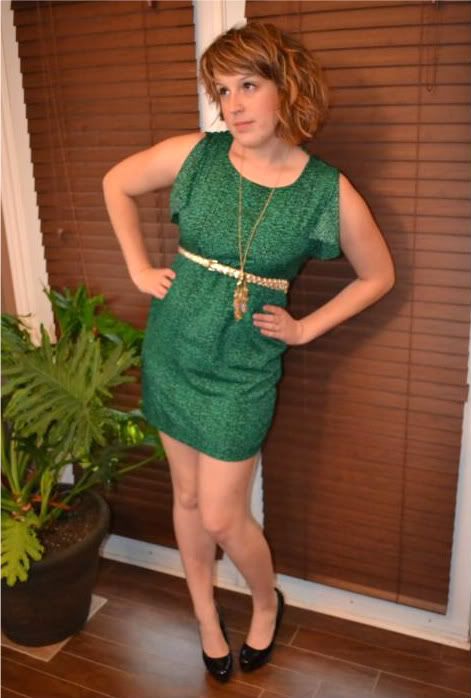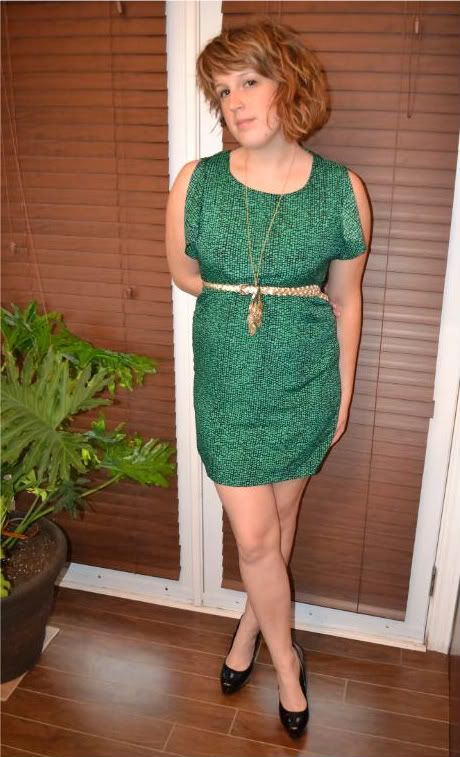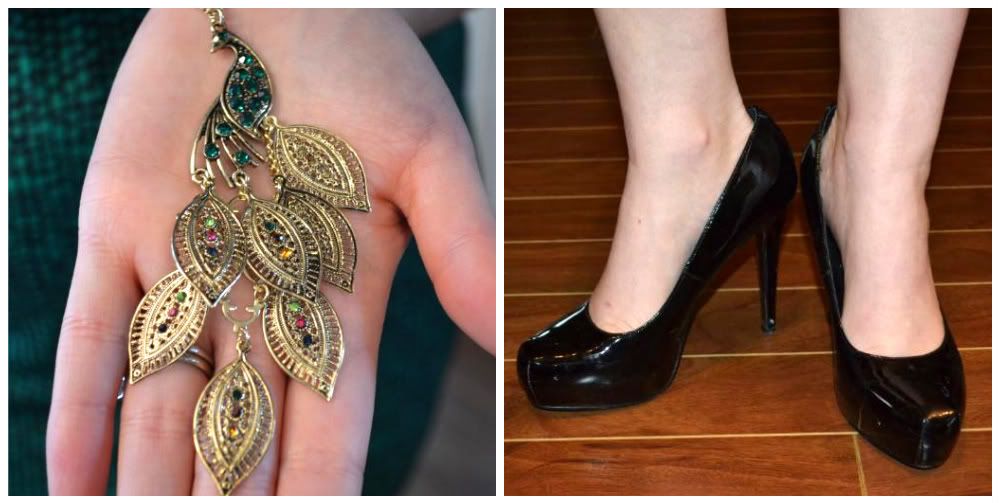 The Outfit
Dress: Buttons- Francesca (Portland, Nov '10)

Belt: H&M (Dartmouth, July '10)

Shoes: Steve Madden- The Urban Shoe Myth (SJ, Mar '11)

Necklace: Aldo Accessories (Moncton, Aug '11)
Now that Irene has passed on we're onto another work week to juggle and get through. (Hope you've been lucky enough to not have felt her impact.) But- there are a few highlights I'm looking forward to! Tomorrow night is the first meeting of the
Fashion Council of Saint John (FCSJ)
at the Canterbury Lounge, as put together by Normand Hector (NWH Modelling). For more information on this non-profit group that's taking shape, be sure to visit the
Facebook page
.
And if you happen to be free this evening, head to
Boston Pizza
where Shelley Demerchant from
The Urban Shoe Myth
and Kiera Fraser from
Je Suis Prest Boutique
will be showcasing their fall fashions from 8-9pm. (Apparently Boston Pizza has been hosting a series of businesses for
Girls' Night
on Mondays this month.) Just bring a non-perishable item from your cupboard on your way out the door to support the food bank!
Did I mention martinis are only $5?
Tweet