Tweet
Last Friday was
Je Suis Prest
's
Fall Launch Party
in which they adorned their racks with the latest fall merchandise from
BB Dakota
, Covet, and a few other lovely brands. I was most excited to see what BB Dakota had in store for their fall collection.
I know, sometimes it's hard to start transitioning your perspective to buying for fall when there are still beach days and back-deck BBQs to be had. I tend to purchase the more versatile items pre-fall to mix and match with summer items and hold off on heavier items until later (or put them on lay away)!
At
Je Suis Prest
you'll find the
BB Dakota
fall and winter coat line-up of which many are of a military/utilitarian feel. Many great versatile, neutral colours including blacks, greys, olives, and browns- nad at a very reasonable price! You'll find many of the BB Dakota coats are even under a $100! It may be early to be thinking coats, but really- I find they tend to be picked over once the weather actually gets cooler (that's why lay away is so great).
Kiera also had treats on hand and even a little bubbly to celebrate the new arrivals! (Which was perfect, considering the fact I hadn't had a chance to eat supper in advance..)
Even the JSP girls themselves were dressed in lovely pieces from BB Dakota (looking beautiful, as always)!

Many of the fall colours you'll see in the store include primary colours of greens, olives, browns, greys, navys with flashes of light blue and blush pink as highlights. BB Dakota has selected a colour palatte that will be easy for women to mix and match with their current wardrobe.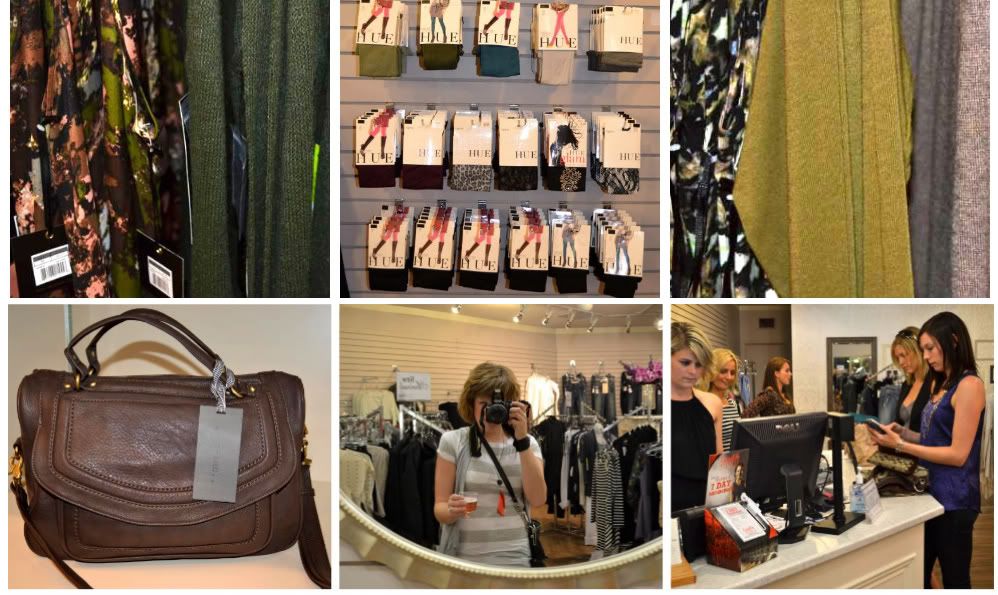 There are also a number of
Co-Lab
bags and wallets from Christopher Kon to be lusted over. And you can't miss the wall decorated with new beautiful
Hue
tights in a variety of colours and patterns. Above I play with my new Nikon while I shop and sip on some of the pink! Also, in the photos above, Kiera rings in the purchases of sisters
Melissa
and Carla.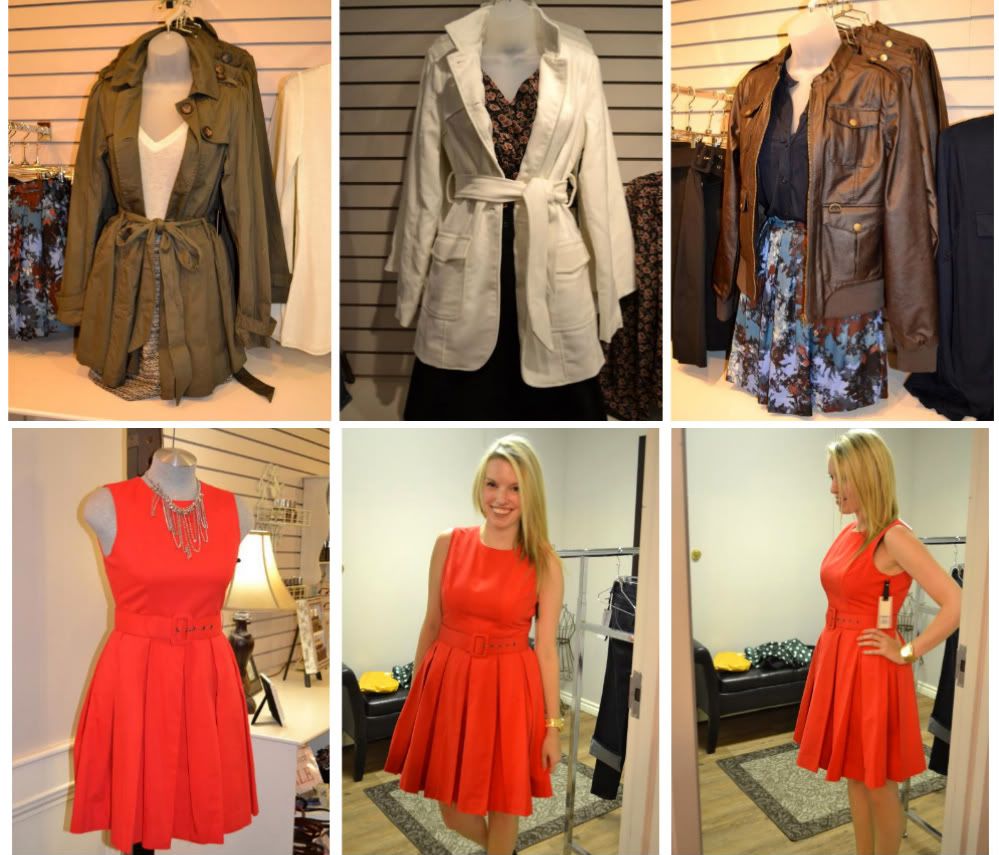 Above,
Kate
looks beautiful in this brilliant red belted BB Dakota dress! Below, my choices to try on and another one of BB Dakota's pretty dresses.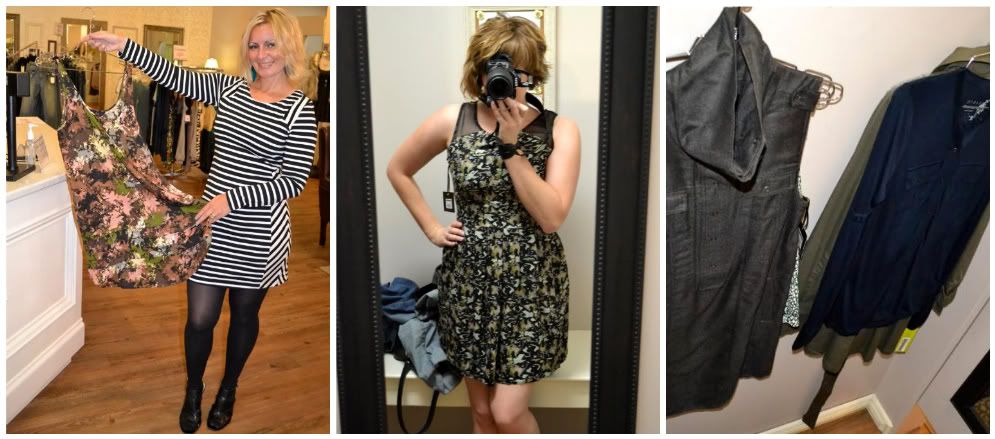 Below were my final choices: it was tough by I narrowed it down to three items (all BB Dakota). I decided to put the trench on lay away (not quite weather-appropriate) while the sheer animal print top and multi coloured print dress came home with me that night!
As much as I hate to see summer go, I can't wait to see what other brands have in store for fall! Have you made any fall purchases yet?
Tweet