Tweet
If you caught my previous posts on my
inspiration board
, you'll know that I've been tacking up pictures on a bulleton board in my office to keep track of my items most wanted and current/emerging trends. Some of these items are part of the shopping wish-list in the back of my mind. Here are 3 purchases in recent weeks that were inspired by my board...
1. Wrap Bracelet
This friendship-style bracelet comes in a variety of designs and seems to be highly popular right now. It's a cute way to adorn the wrist in a casual-cool fashion. I picked up this purple bracelet with gold beads up from
Silver Daisy Designs
last week.
2. Nude Framed Sunglasses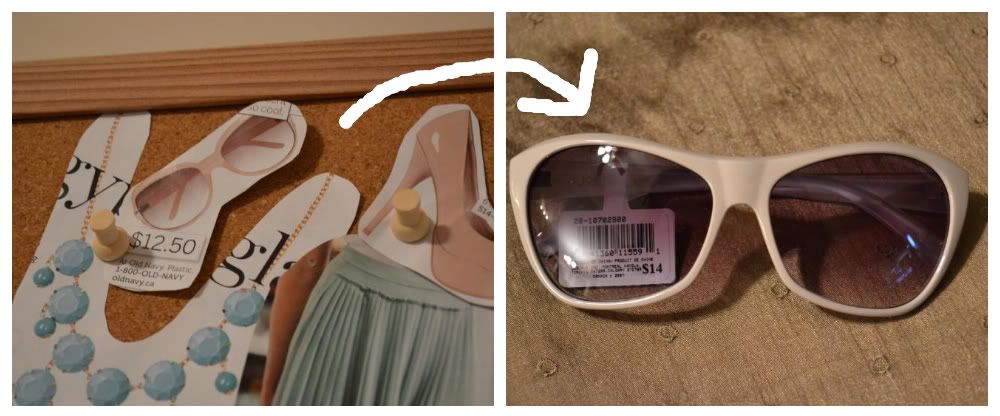 I've always been a girl who's had both a pair of black and brown rimmed on hand. These price friendly frames caught my attention today at Joe Fresh while I was replacing a broke pair of black framed sunglasses. After a twitter poll, I decided the sunglasses were in. (Thanks to
Kristin
,
Jess
, and
Melissa
!)
3. Elongated Feather Earring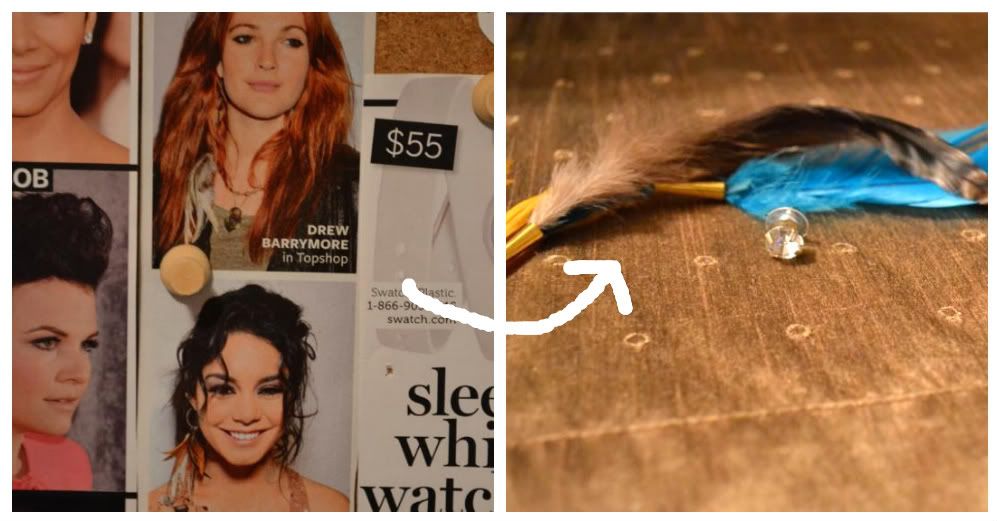 Browsing the latest
ESquared
designs in Silver Daisy last month, I fell in love with their feather creations- particularly this purposely mismatched multi-coloured feather earring paired with an oversized faux diamond stud. With the feather earring extending to my shoulder, I can tell you I have gotten a few curious looks wearing this set! You can sort of call it a trial run for my more subtle
feather extensions
.
Tweet