Tweet
Just in time for
Fashion's Night Out
, Chanel will be launching a trio of denim-inspired nail polishes on September 8. (I credit my pal
Barb
with letting me in on this piece of news.) Unfortunately like the coveted
Khaki nail colours
last year, they are not so accessible to those of us north of the border in Canada.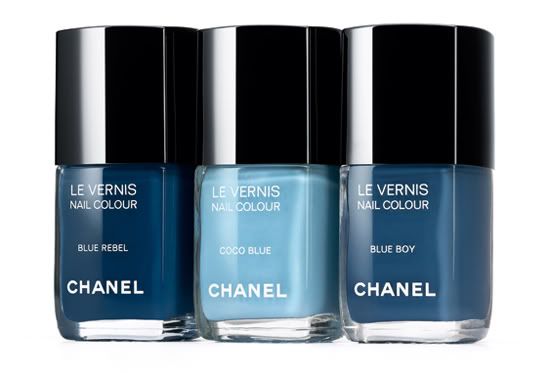 Although it's difficult, it's not entirely impossible to get our hands on the limited edition, the US-only collections (again, thanks to Barb). My only really problem now is deciding between Blue Rebel and Blue Boy....which is your favourite of the denim coloured nail polishes? These bottles will be sold only until the end up Septemeber!
Funny to think I'm already talking about the next Chanel nail collection when the Fall '11 make-up (particularly the
nail polishes I mentioned yesterday
) hasn't even landed on the east coast yet!
Perfumes Plus
report that they are expecting the fall line this Thursday, August 25!
Tweet