A couple of weeks ago the heat spiked and we went from autumn back to summer weather. With my summer wardrobe already packed away, I was left with limited choices. I was also probably one of the few people in the city who wasn't particularly appreciating this border-line heat wave. You couldn't even enjoy a walk around the Irving Nature Park without practically dehydrating yourself. After all, I was geared up with new fall items I'd rather wear! And this sheer striped blouse would be one of my favourites.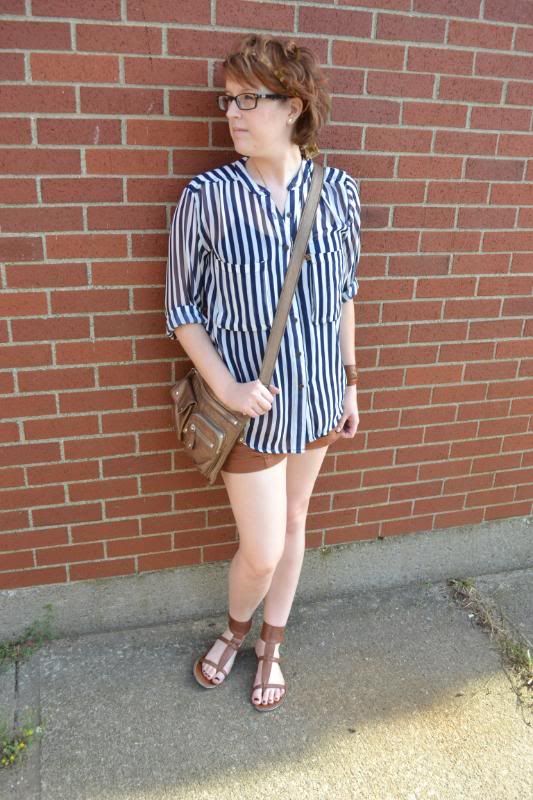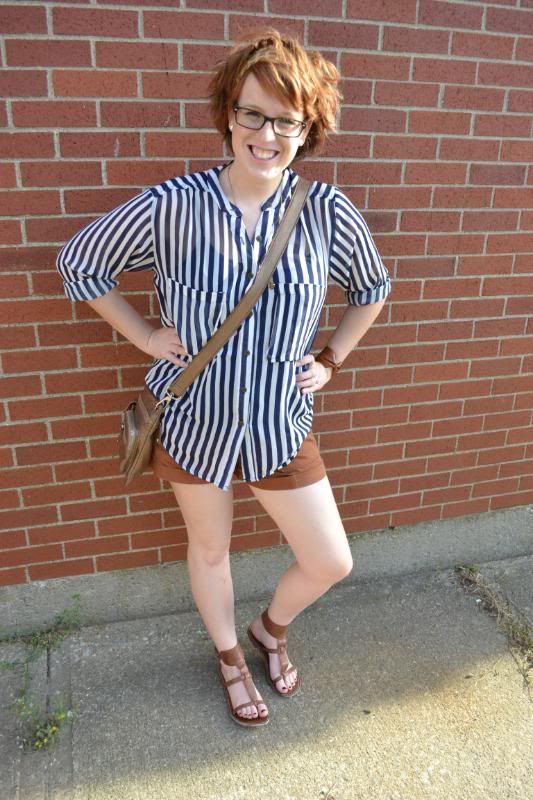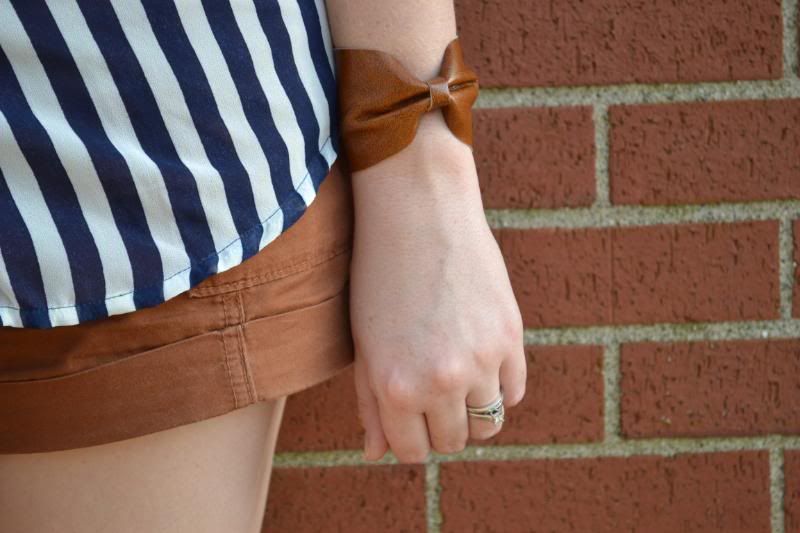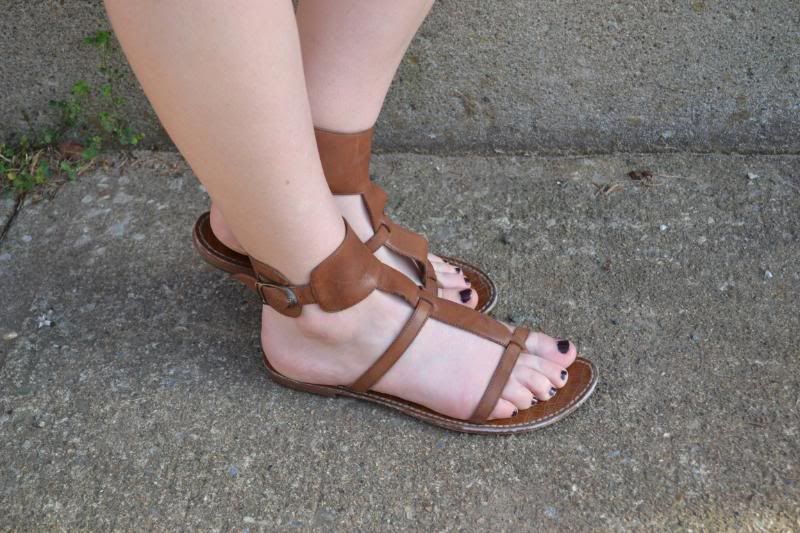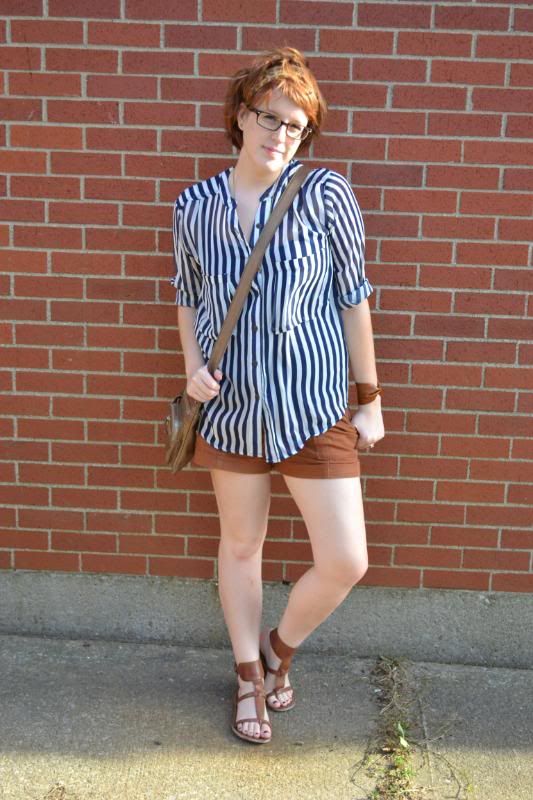 Click the links below to see where you can the find some of these items online.
Purse: Fossil- Manchester Shoe Salon | Bracelet: ESquared- Silver Daisy Designs
Scarf (as headband): Coach
The next big walk I plan to take is uptown this Friday for the
Gallery Hop
! However, walking from gallery to gallery might require a few more layers now that the temperatures are starting to drop below 10 degrees (Celsius).
Will I be seeing you Friday for the last gallery hop of 2011?
Please comment below if you will be out and about Friday night for the Gallery Hop in Saint John. If you aren't from Saint John, any comments are welcome and appreciated, so please do feel free to drop a note just to say hi! I'd love to hear from you.