It's been an extremely busy week in Saint John! With
Fashion Forward
,
New Brunswick Fashion Week
, and a
Fashion Council Saint John
(FCSJ) meeting all in one calendar week, that provides much material to share and blog about! I have a lot to report on next week following all these events (so stay tuned).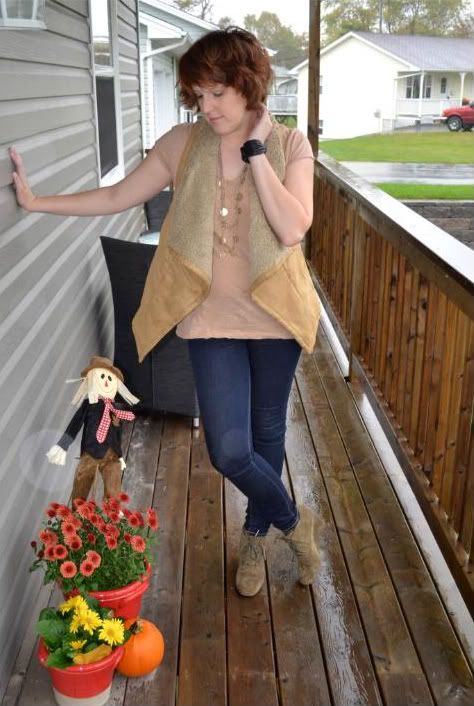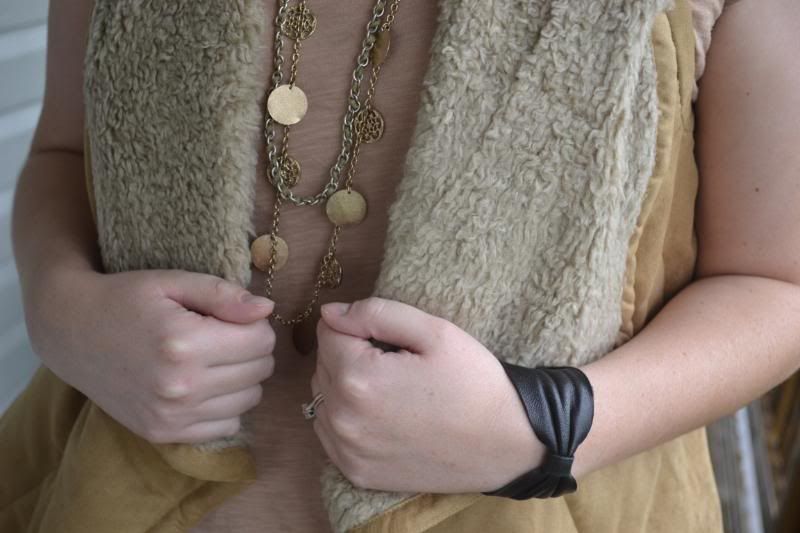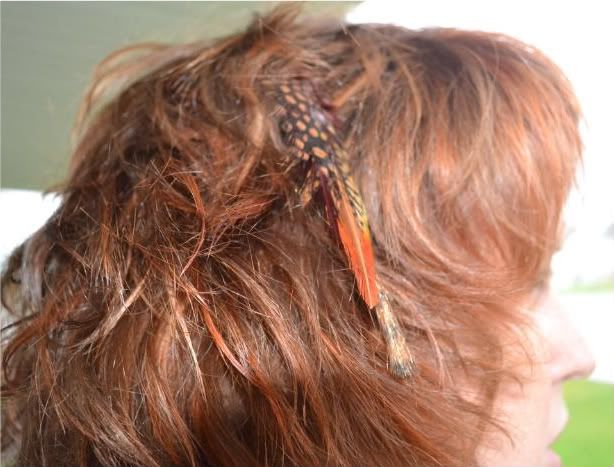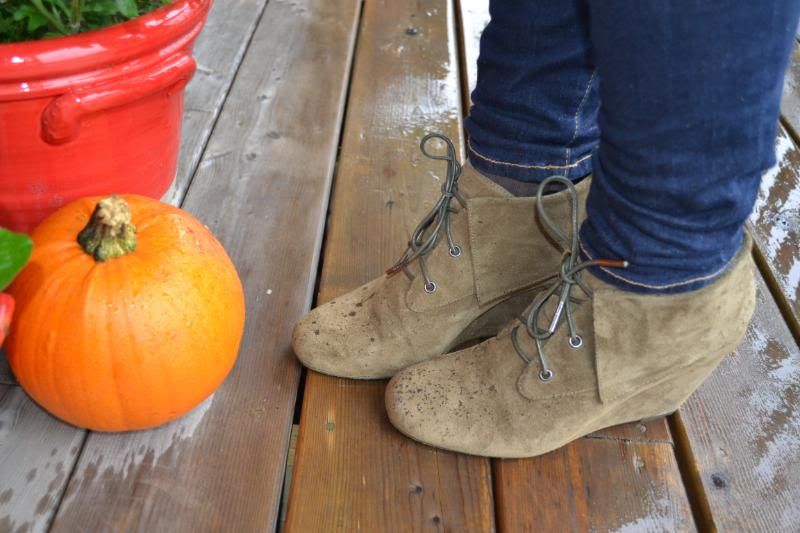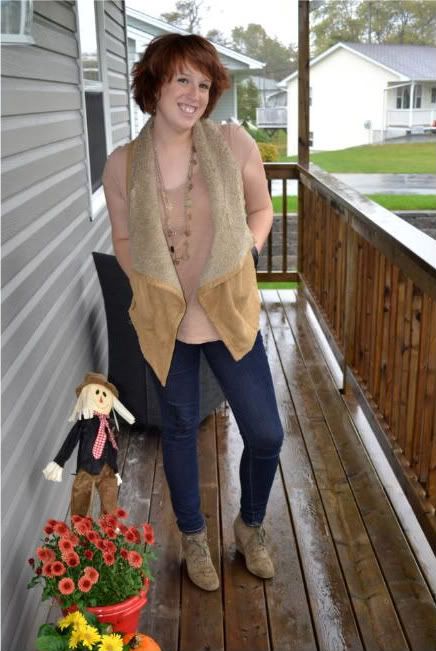 The Outfit T-shirt: H&M (TO, Sept '10) | Vest: Gentle Fawn- Je Suis Prest (SJ, Sept '11)
Jeans: 7 for all Mankind- Envy (SJ, June '11) | Bracelet: ESquared- Silver Daisy (SJ, June '11)
Necklaces: American Eagle (SJ, Fall '08) & Banana Republic (Freeport, Nov '10)
Boots: Michael Kors- The Urban Shoe Myth (SJ, Sept '11) | Hair feather- Winners (SJ, Sept '11)

This outfit was a casual one I threw on last Saturday for a coffee date and shopping uptown with friends. As per the blog post title, these booties mark my first purchase for fall footwear this year! These wedge Michael Kors were worth the splurge- not only are the versatile and perfect for the transitional weather, as a wedge they are really supportive and comfortable.