I feel a little like I below on a mountain top with braids or yodelling in this outfit, but sometimes it's a little fun when your outfit takes on a bit of character (
without
looking like a costume). I think this is officially the last time you'll see these shorts before spring. I've tucked a few more things away in my seasonal bin downstairs and it's almost time to lug up the heavier coats and boots! After all, I'm pretty sure I spotted frost on my car's wind shield this morning (from the warmth of my living room of course- one benefit of having your office at home).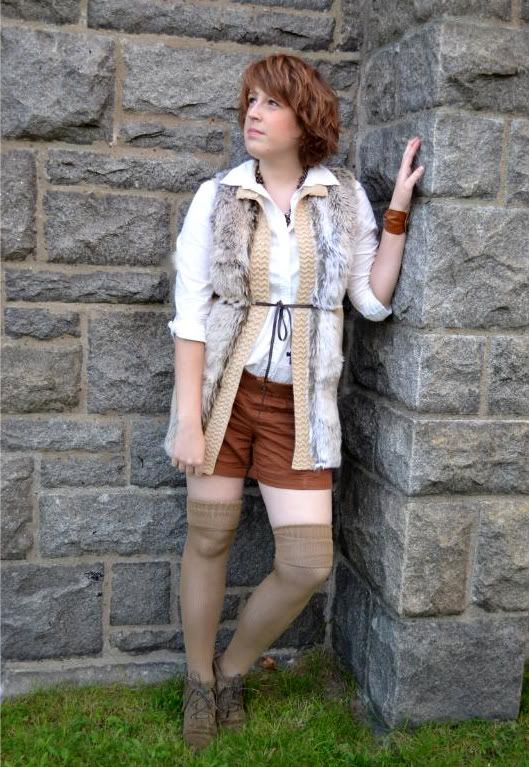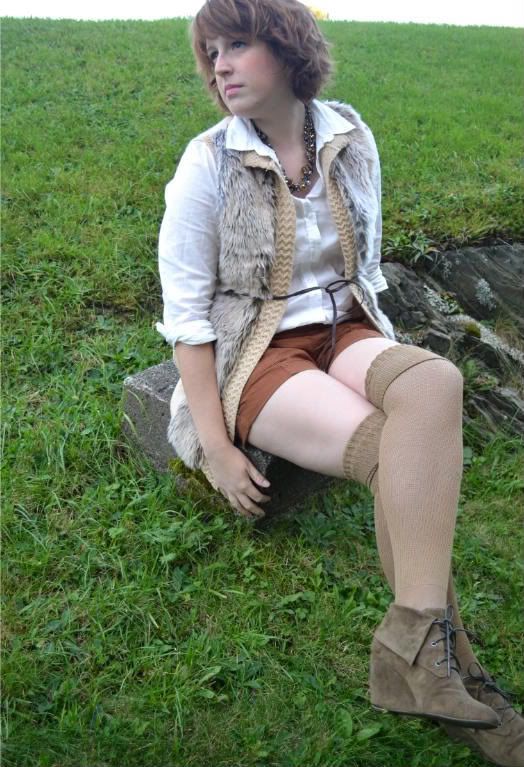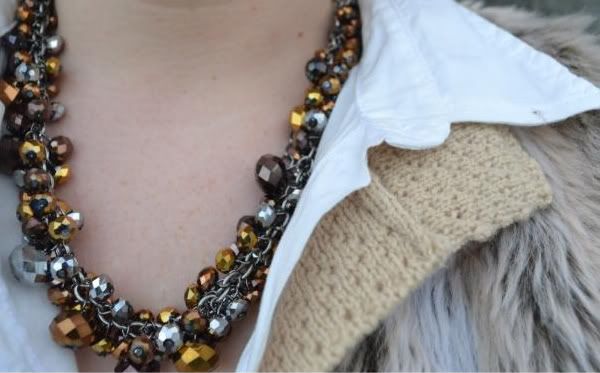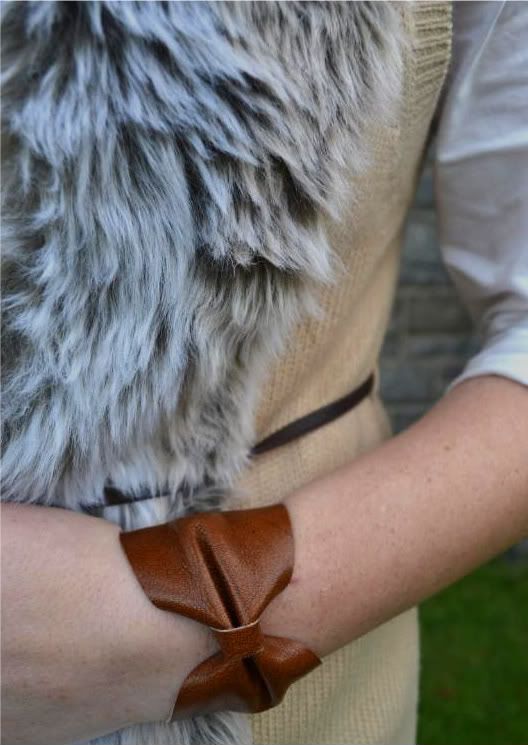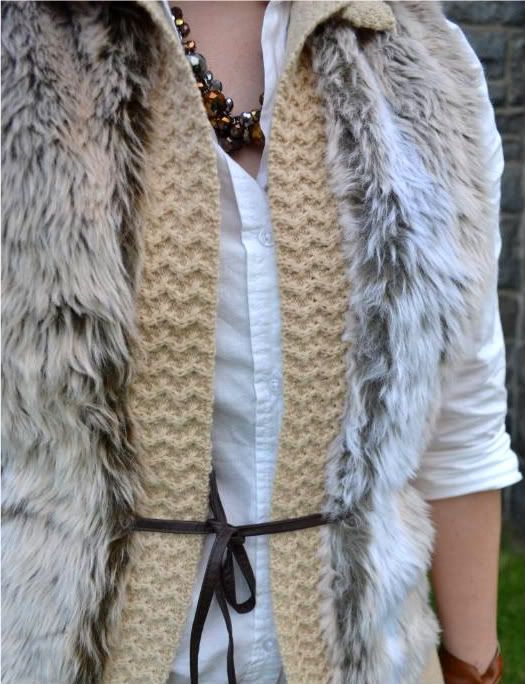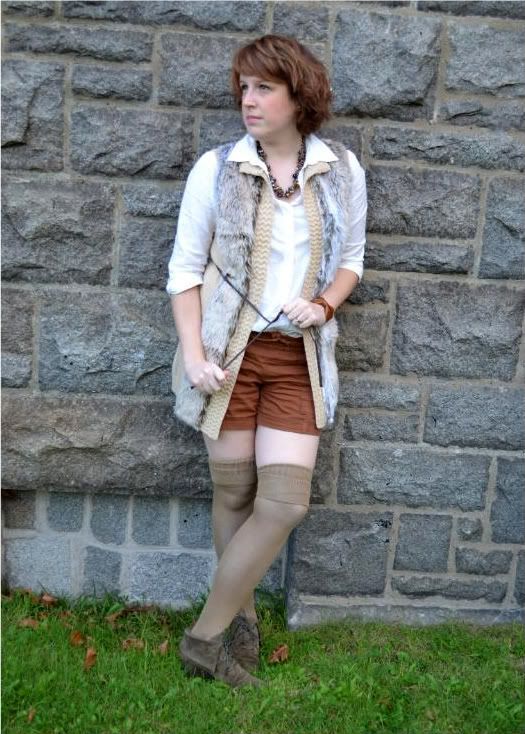 Click the links below to see where you can the find these items online.
The Outfit
Vest: H&M | Blouse: H&M (similiar) | Shorts: Old Navy
Socks: American Apparel (similar) | Bracelet: ESquared- Silver Daisy Designs
Necklace: Aldo Accessories | Booties: Michael Kors- The Urban Shoe Myth
Yesterday, one of the local radio stations was talking about taking bets on when we'll have the first snowfall (of at least 1cm- gross.) Last year it was right after Halloween. Starting to think about snow has meet thinking of ideas of how to capture interesting outfit photos without resorting to my living room wall as the back drop.
Any good suggestions for interesting locations sheltered or indoors once the dreaded winter hits?
I'd love to hear your suggestions for keeping it interesting down below in the comments! Also, just feel free to say hi. :)