Two weeks ago, my favourite blogging pals and I got together on a rainy Sunday in an uptown shop to play dress-up. If you caught
this post
or attended the Sex & the City Soiree on Friday, you may already know what I'm talking about.
Silver Daisy Designs
, as part of their fundraiser fashion show (in support of Hospice), invited local bloggers to participate in a videoshoot talking about our favourite fall fashion trends all while wearing an outfit we've style wearing clothes from the shop.
This outfit combines elements of my style in a way that is a little atypical of me actually. I usually have a complusion to be a bit more matchy-matchy with elements of an outfit, but on this particular Sunday I decided to stretch my typical style routine. And aftewards, I was conflicted about it, but reminded myself that fashion is about stretching limits and sometimes you just need to experiment.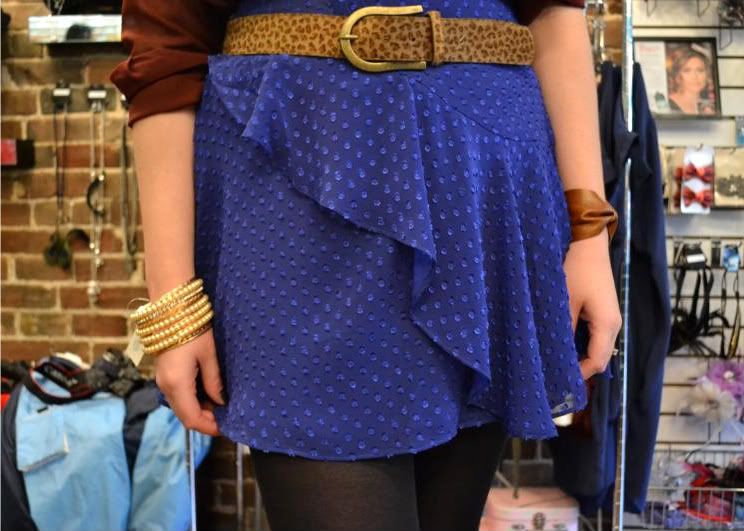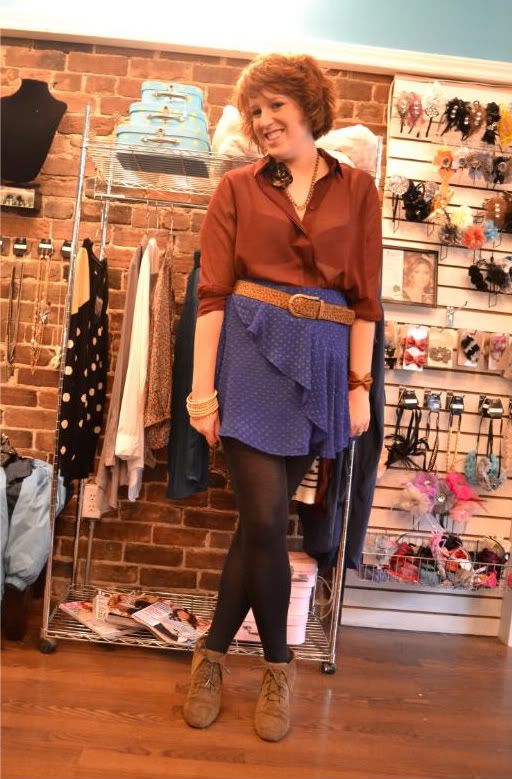 The Outfit: Blouse: Mink Pink c/o Silver Daisy | Belt c/o Silver Daisy
Skirt: Locca Couture c/o Silver Daisy | Necklace: Esquared c/o Silver Daisy
Bangles c/o Silver Daisy | Bracelet: Esquared- Silver Daisy (SJ, July '11)
Tights: Walmart (SJ, Fall '10) | Shoes: Michael Kors- The Urban Shoe Myth (SJ, Sept '11)
The
Esquared
jewellery around my neck and wrist is very characteristic for me- I love the way those 2 redheaded beauties design funky, yet feminine pieces. This fall I also can't seem to get away without adding some spec of animal print to my ensembles. I am also loving sheer button-up blouses like this one I ended up taking home with me!*
Basically everything from this outfit can be found in-store at
Silver Daisy
- except for my tights and shoes.
To check out my video
filmed by Beaver Smith (bigdayfoto) and Greg Knudson, just
click here
. Please excuse my
umms
and awkwardness!
*
I bought this blouse for 40% off from Silver Daisy for being involved in this project. This offer was extended to my fellow blogger friends too if they wished to purchase any part of the outfits they wore.